They say that Christmas is a magical time of year – full of wonder and excitement. It's easy to deck the halls and put ornaments on the beautiful Christmas tree, but sometimes it's difficult to come up with ideas for your Color Street nail art. Use this Color Guide full of Color Street Christmas 2021 combos to get inspired!
Missing a color or two to create the design you want? Make sure to order online as soon as possible so you get them before Christmas!
Take a peak at my other Color Guides!
She's A Trooper
Deep Diving
Ombres
This post contains affiliate links for products that I personally use or believe you will love based on quality. If you click on a link and make a purchase I may receive a small commission (at no additional cost to you). This helps support and enable me to continue to make emazing content for you!
Christmas Trees
There's nothing that screams Christmas more than a christmas tree! If you really want to start feeling festive and getting into the holiday spirit, wearing christmas trees on your nails is a perfect way!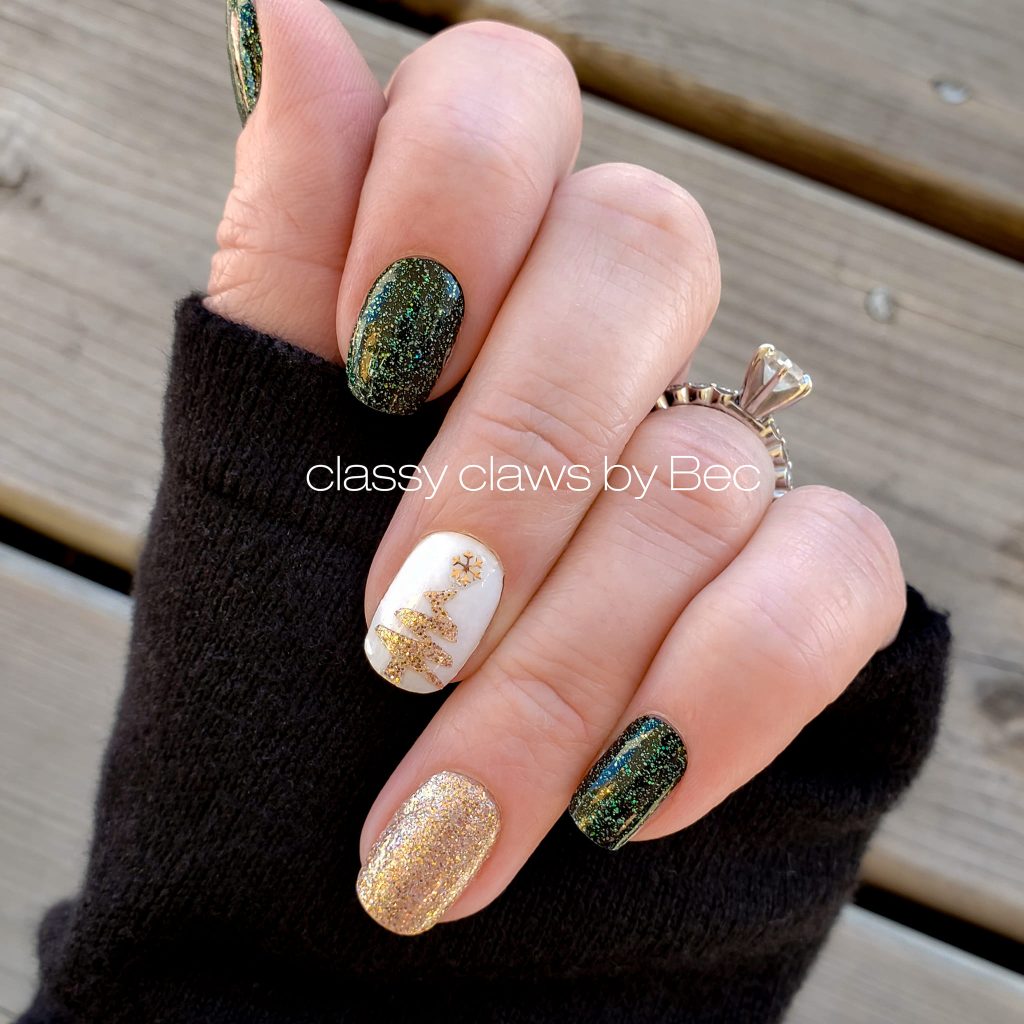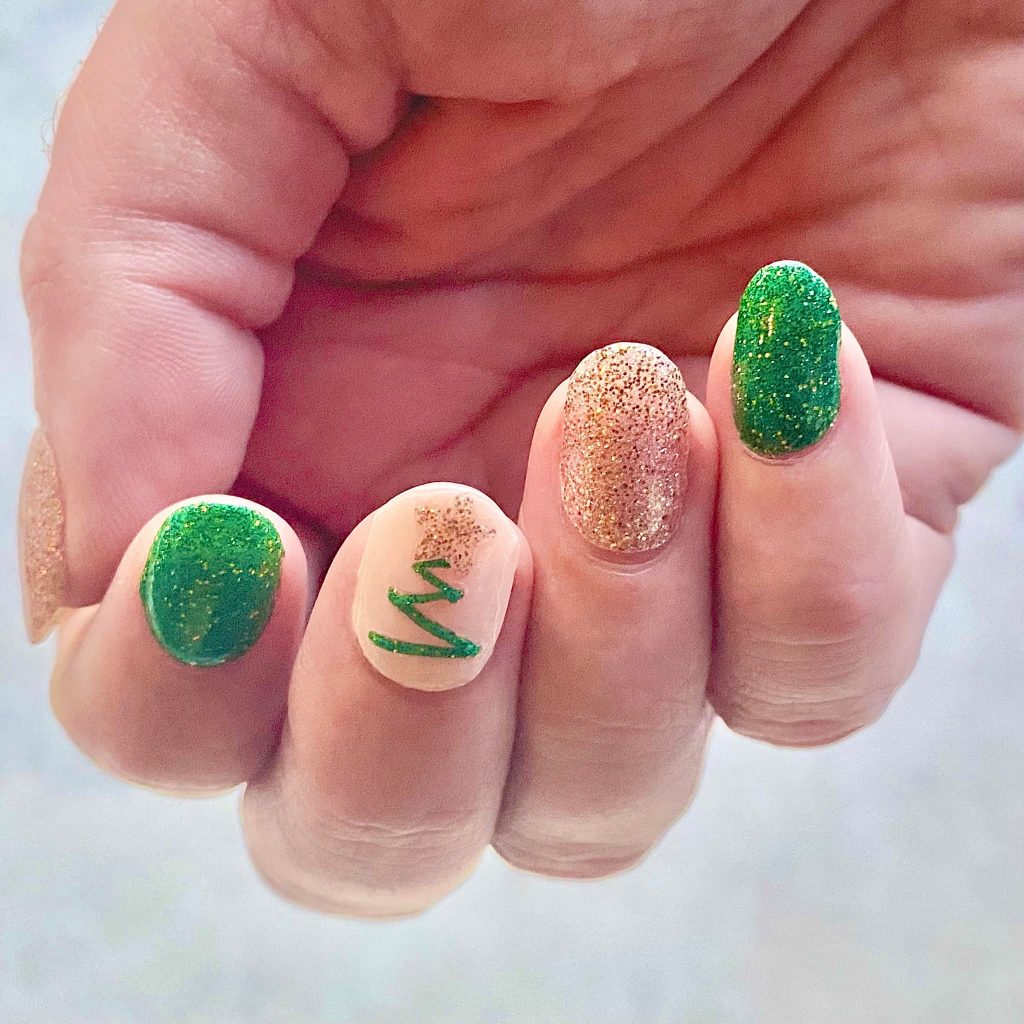 Don't like the fake squiggle trees? Here are some easy ways to get realistic looking trees for your Color Street Christmas 2021 combos! The nailfie below is my favorite because it looks like beautiful snow covered pine trees. Those always look so beautiful after a fresh snow.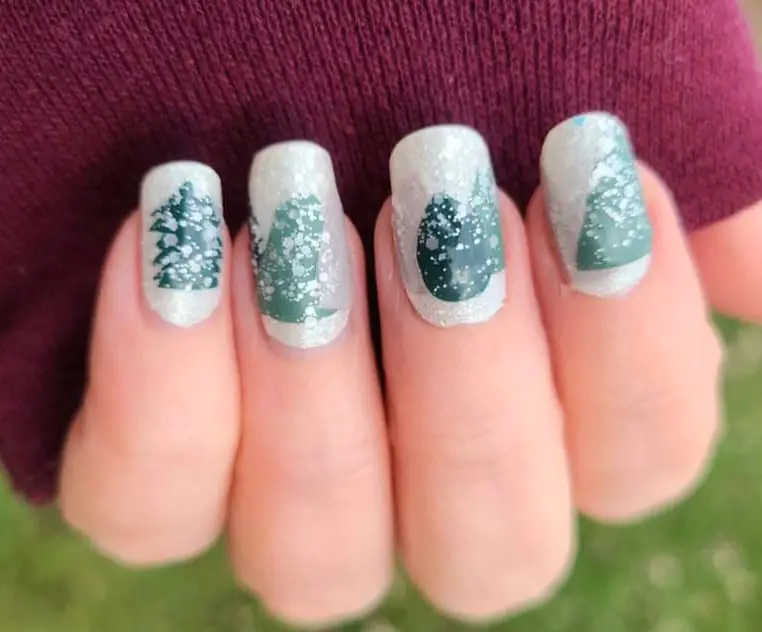 This is another great realistic tree with some decorations on it. This Stylist used the same color for all the ornaments, but you could easily use up some old strips to make them multicolored!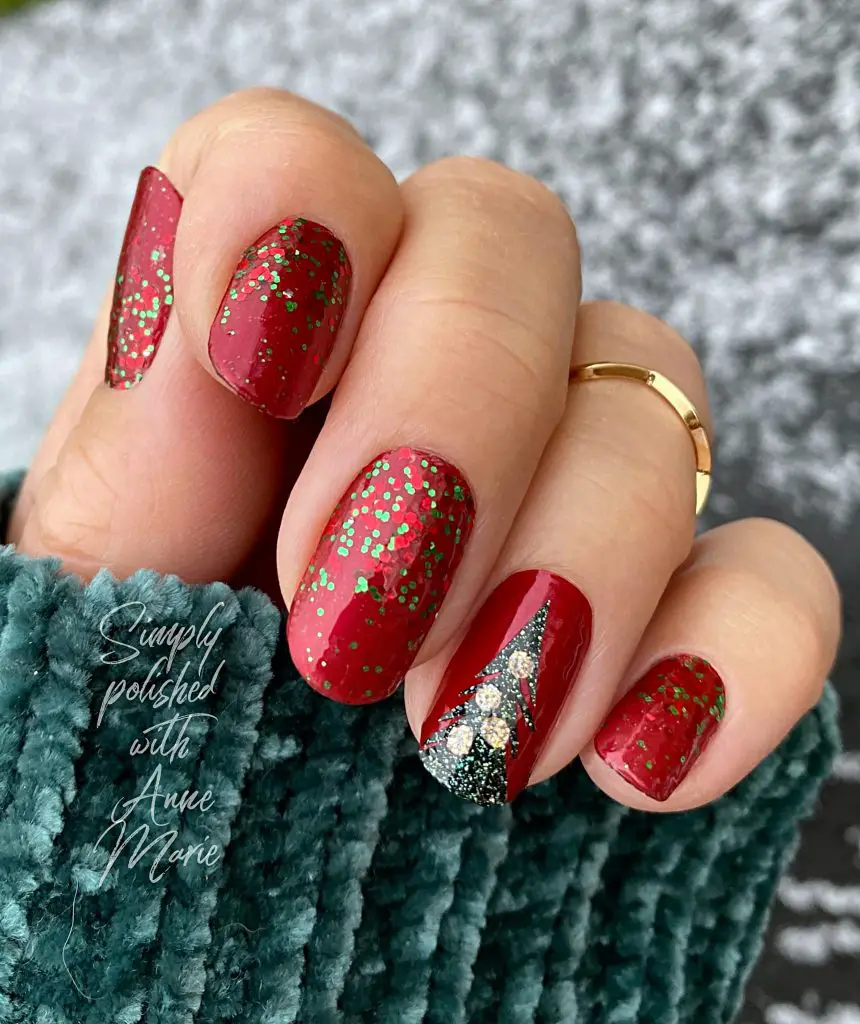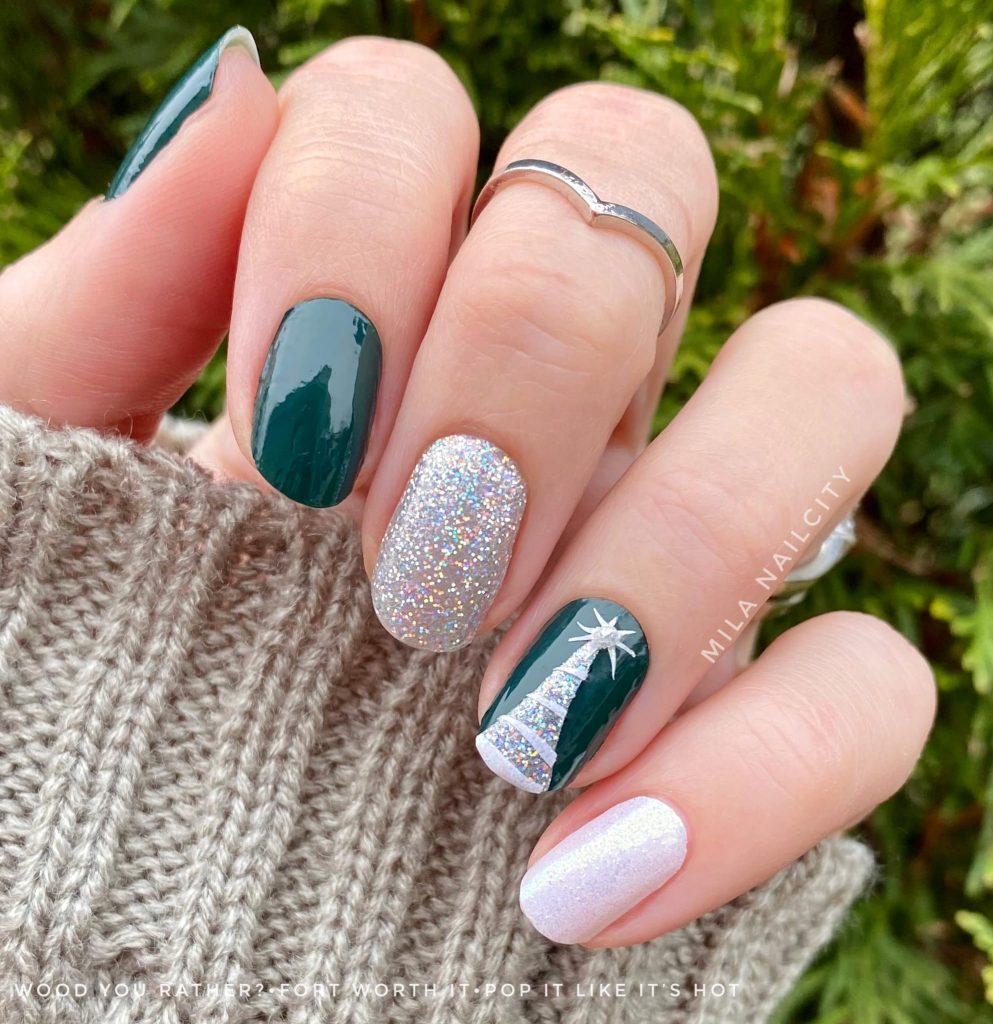 Snowflakes
While snowflakes don't necessarily scream Christmas, they definitely scream winter and all the magic that snow brings! I think snowflakes should be on everyone's list for Color Street Christmas 2021 combos. Even if you just have one nail with a snowflake on it, it can really add to it!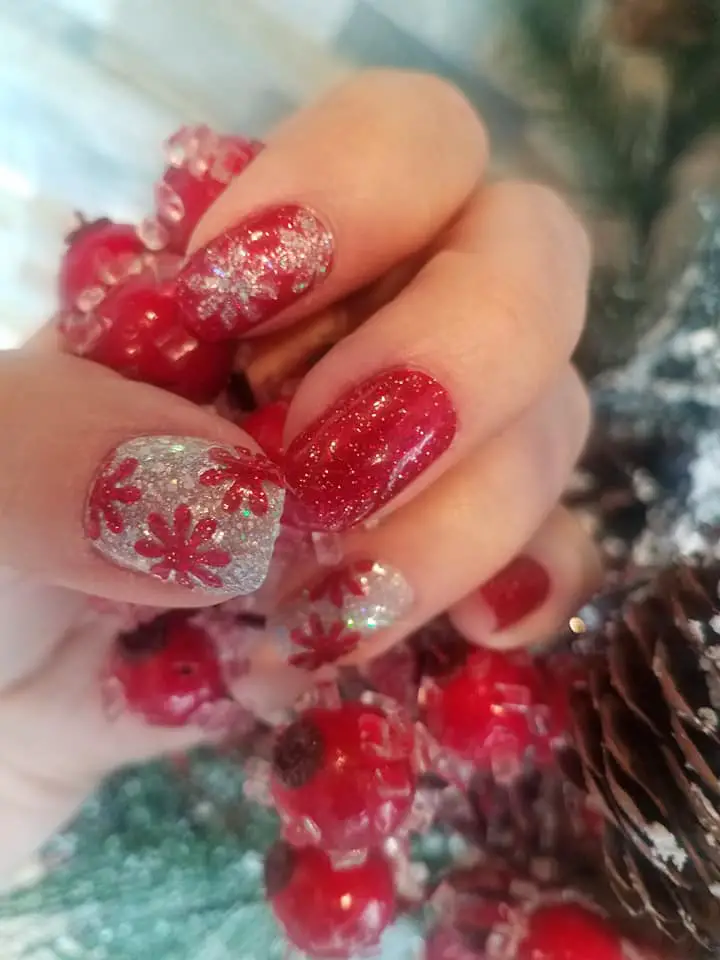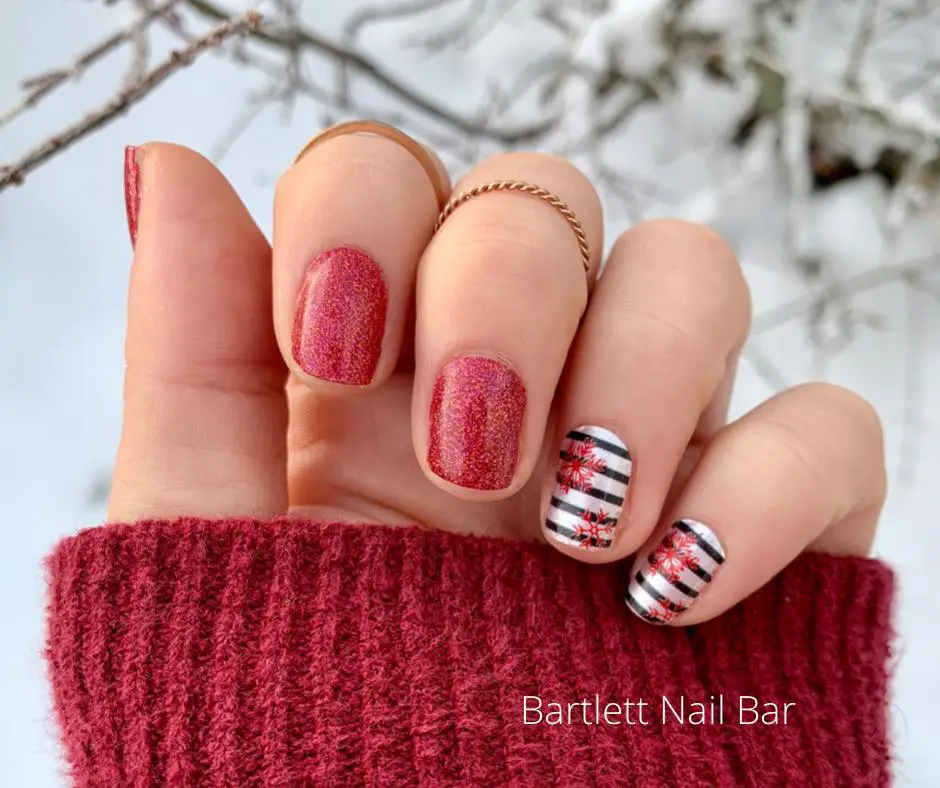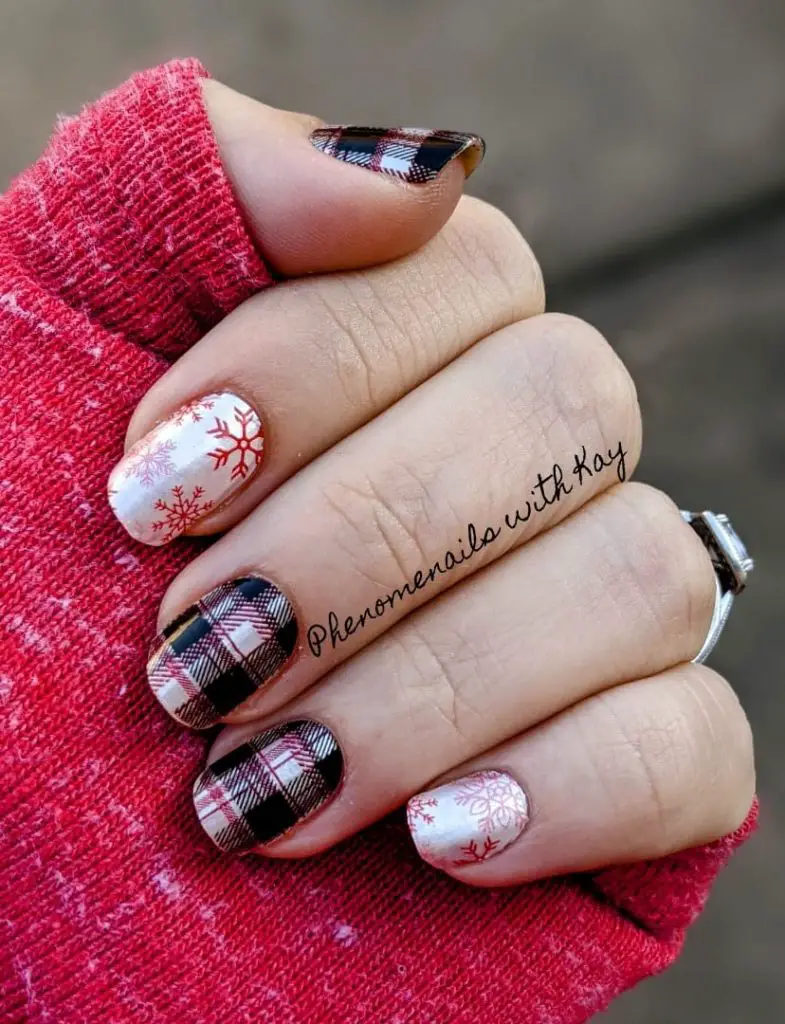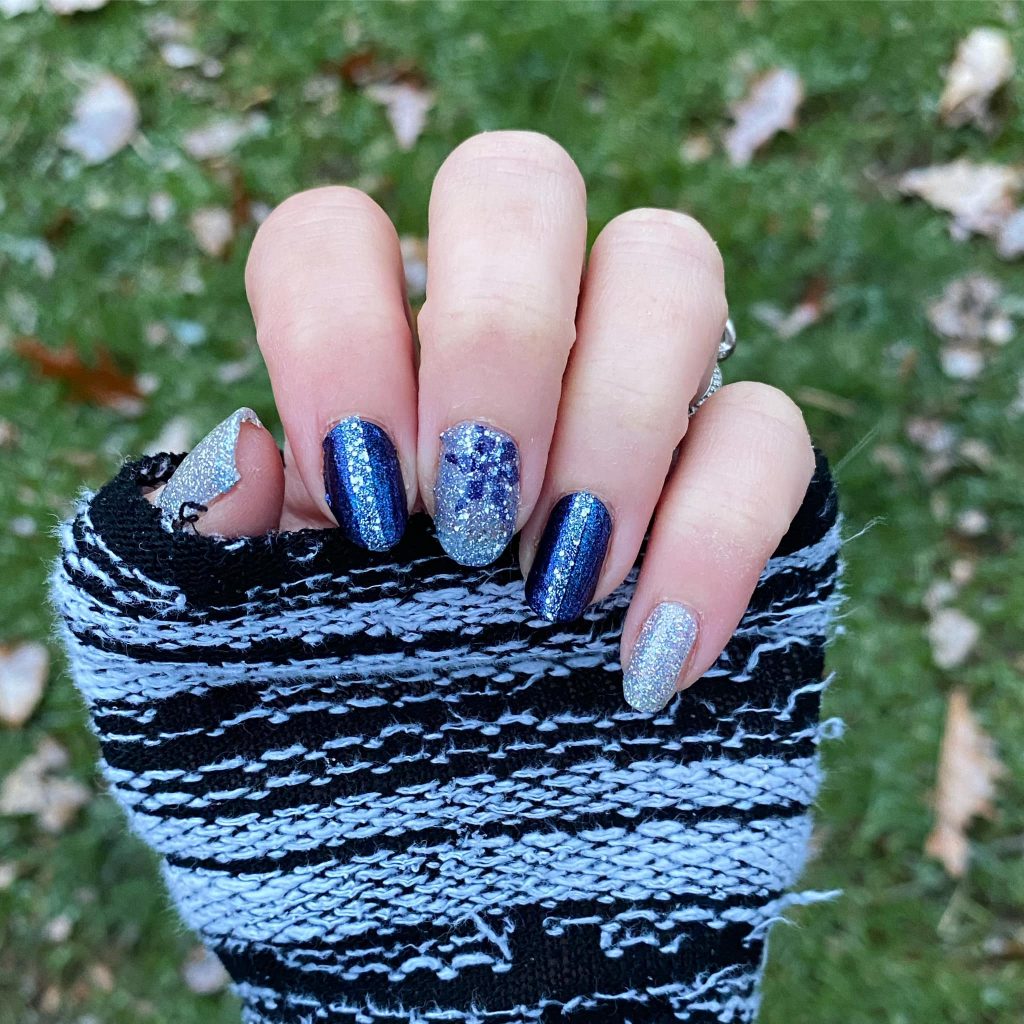 Character (Santa, Gingerbread men)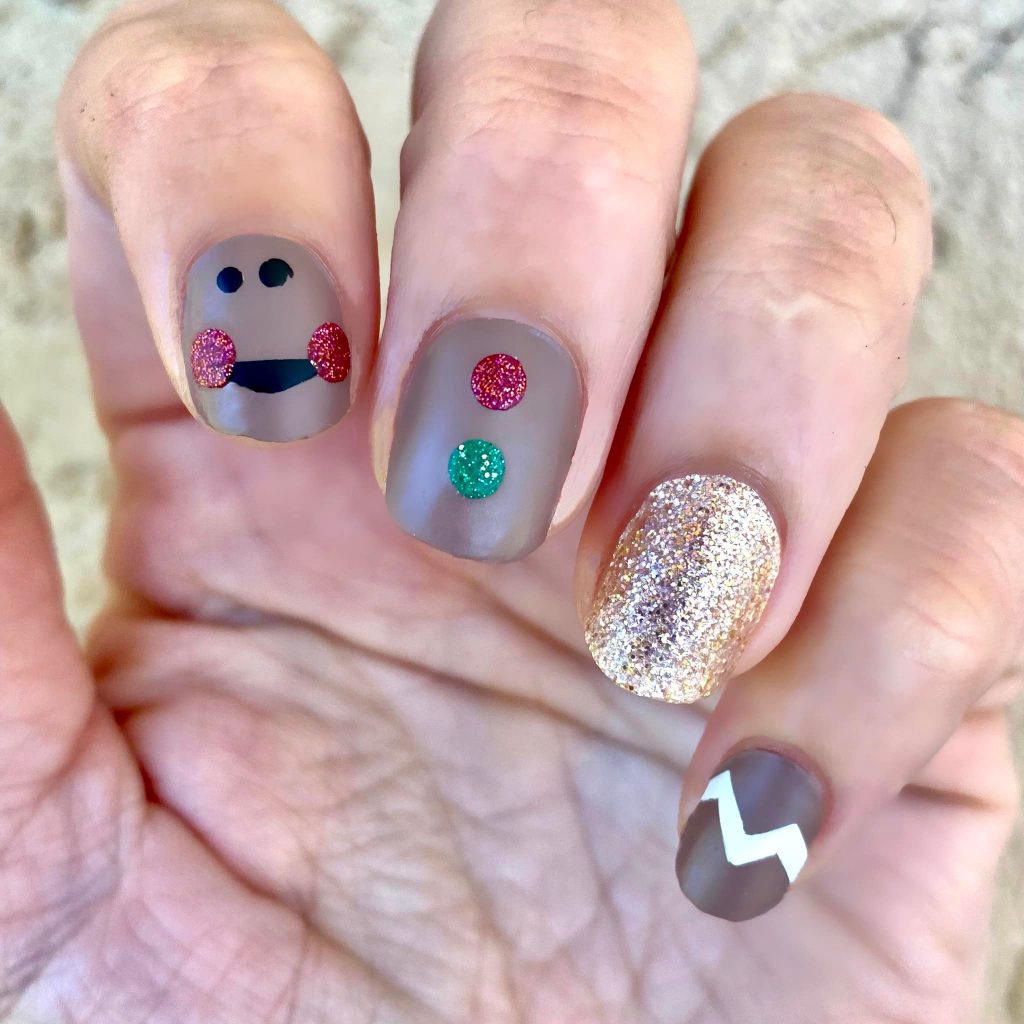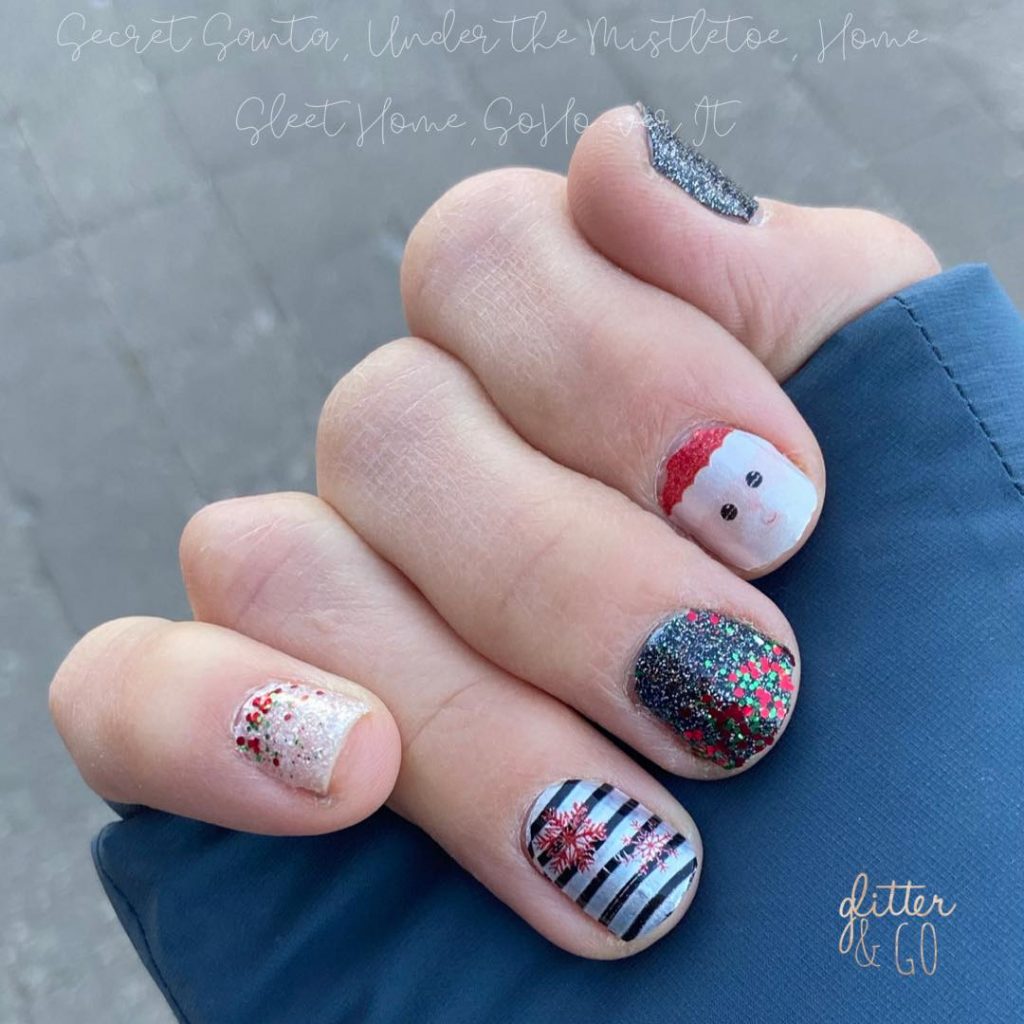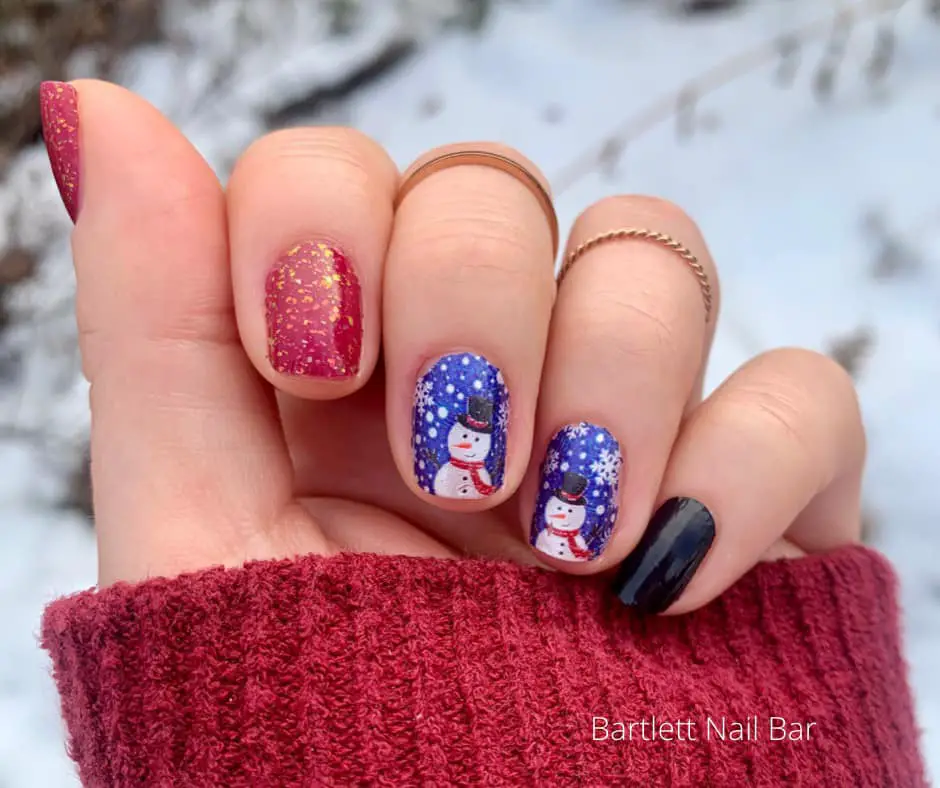 Candy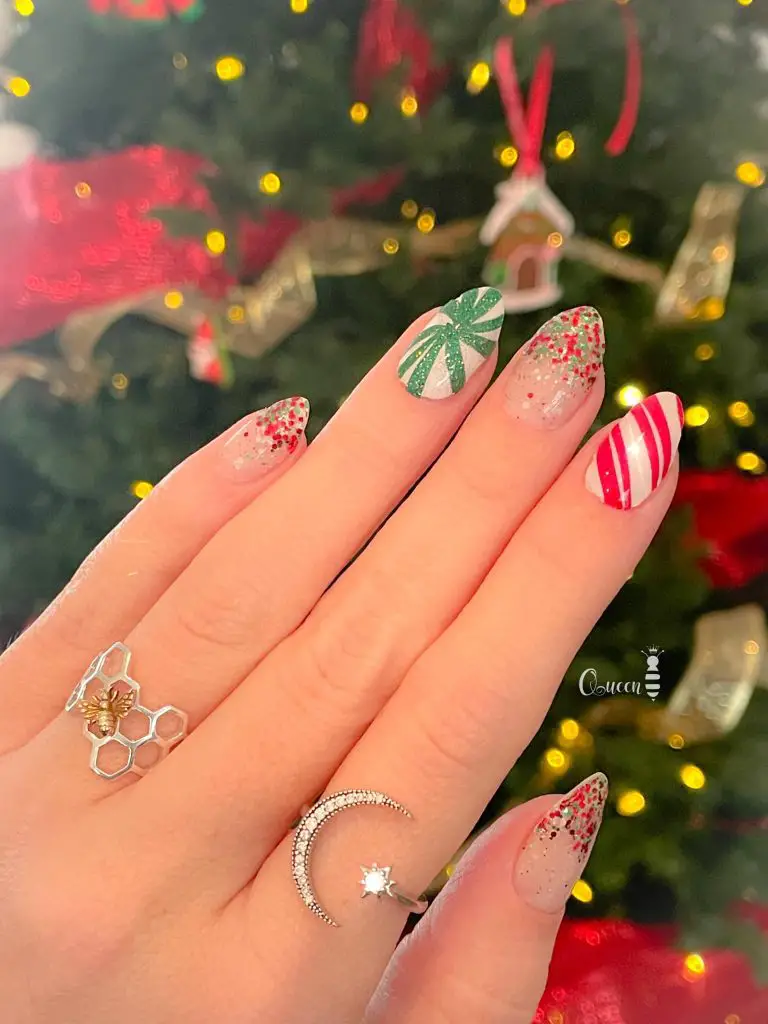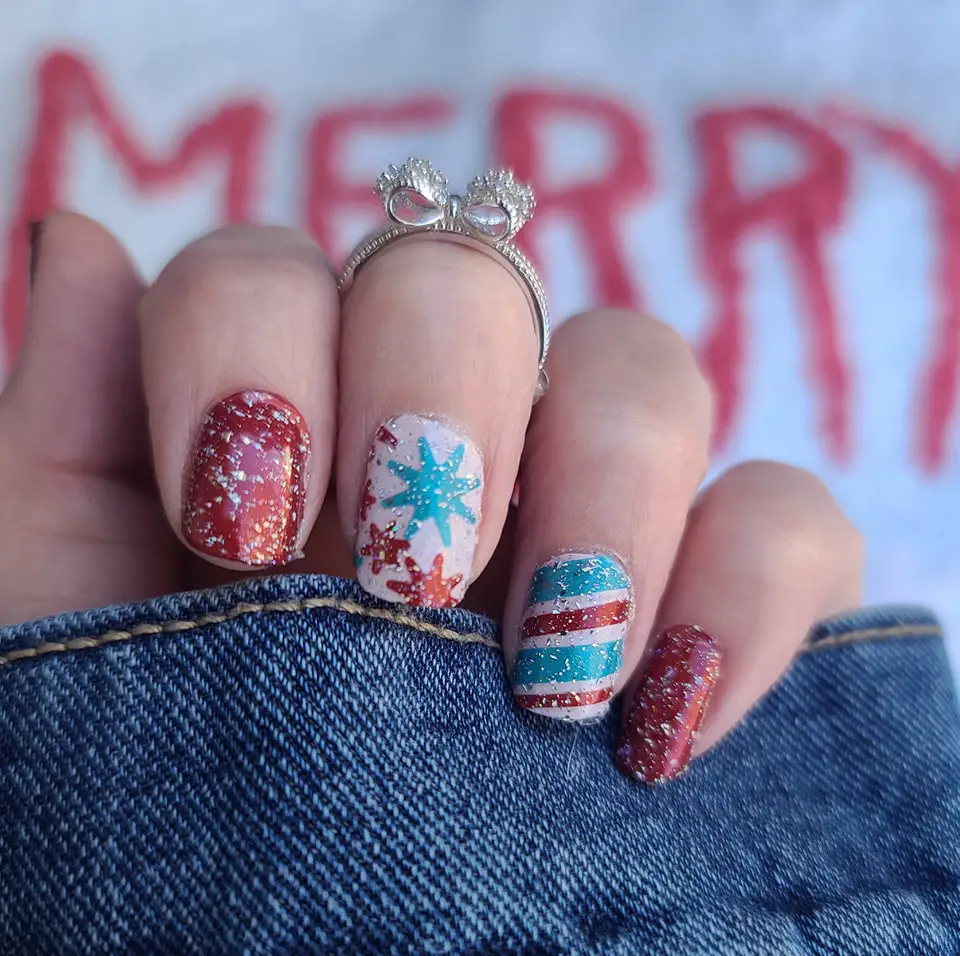 Reindeer (A Dashing Time)
I would say the nail strip that makes up the most Color Street Christmas 2021 combos would be A Dashing Time! This year is the first time there has been a clear nail strip that has sweater accents as well as reindeer accents. It complements everything so well it's no surprise many people are using it.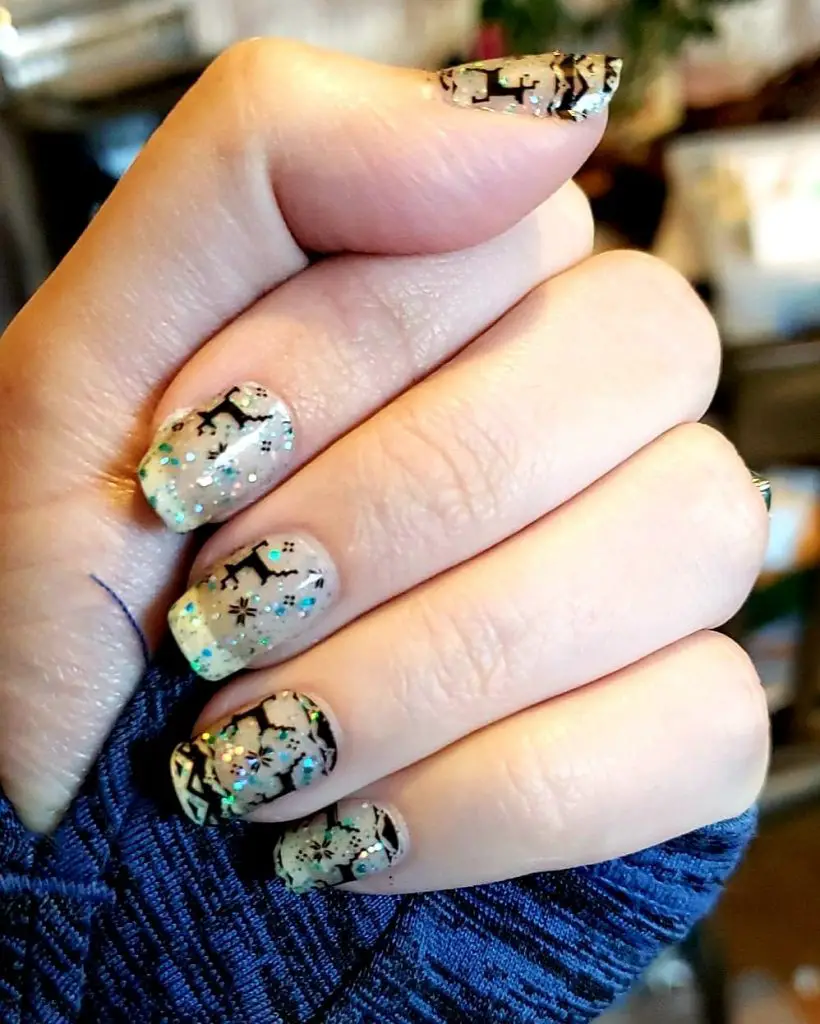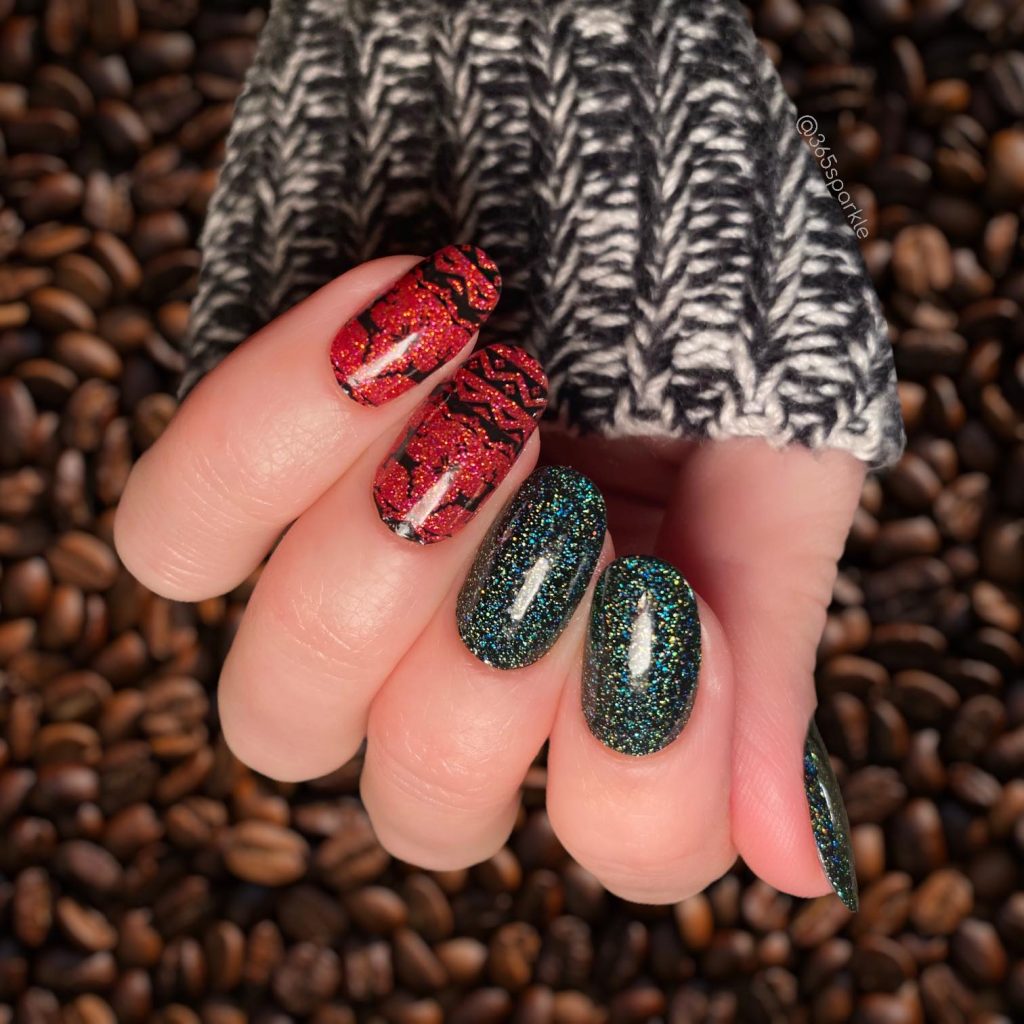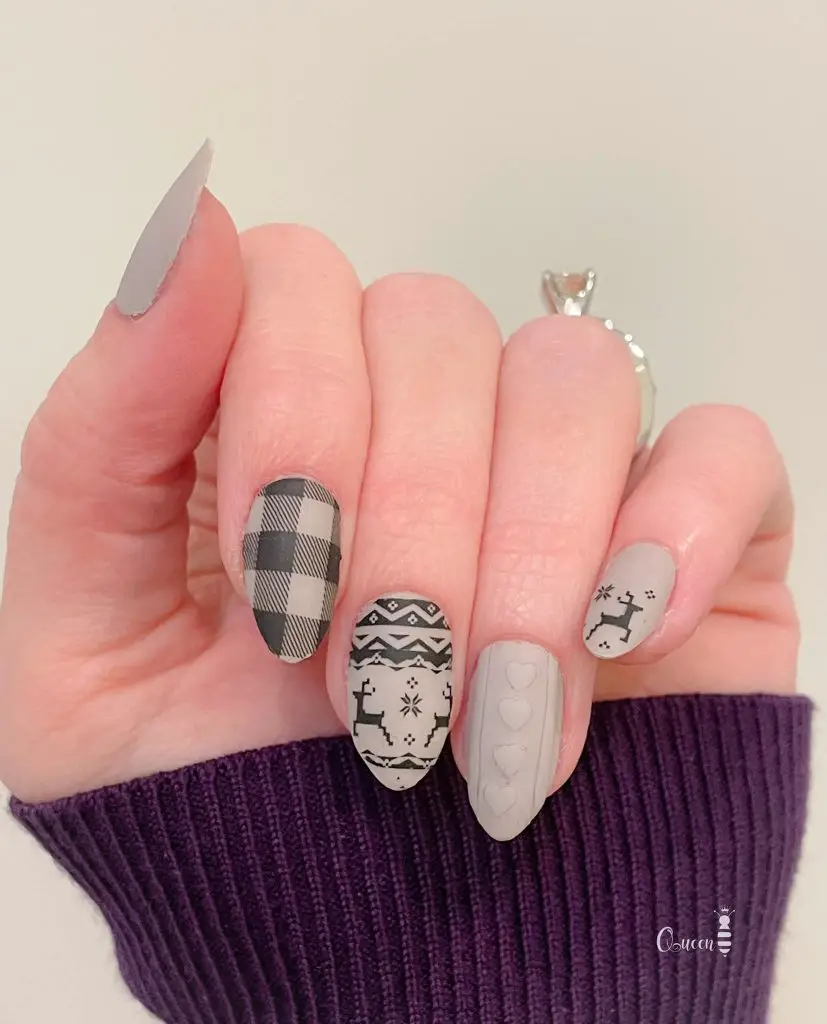 But you know, if you don't like the sweater style reindeer of A Dashing Time, you can simply make your own with other Color Street nail strips! This nailfie below is adorable and uses Tokyo Lights as the reindeer's nose.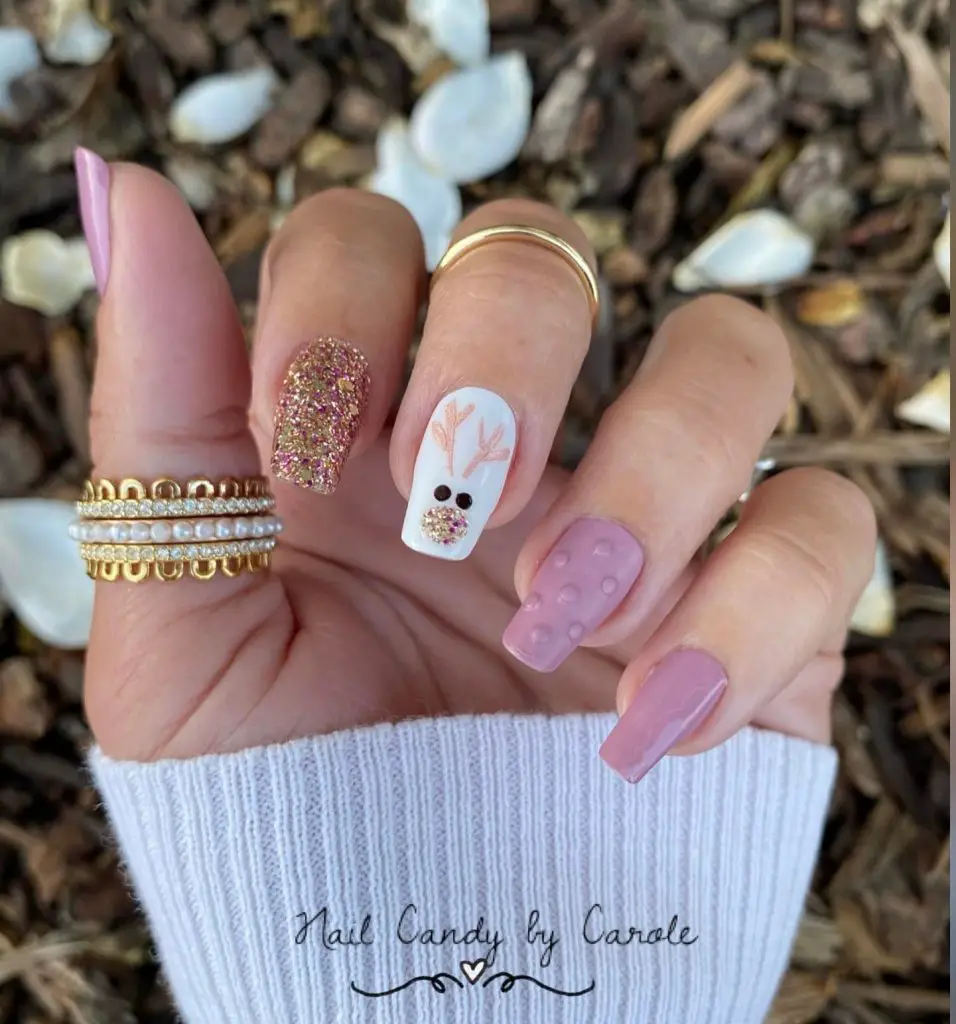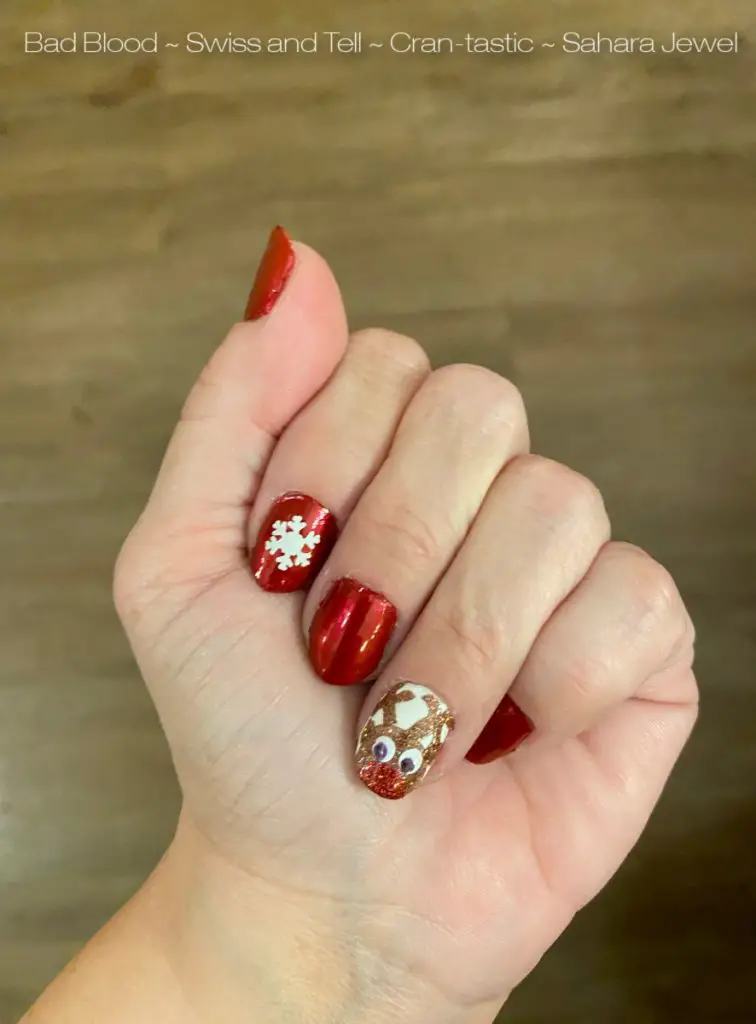 Buffalo Plaid
Buffalo plaid is very popular during the fall/winter time as well. It seems to mix well to create some beautiful Color Street Christmas 2021 combos. This is a great design for someone who doesn't want to be so overtly Christmasy, but still wants to feel the season.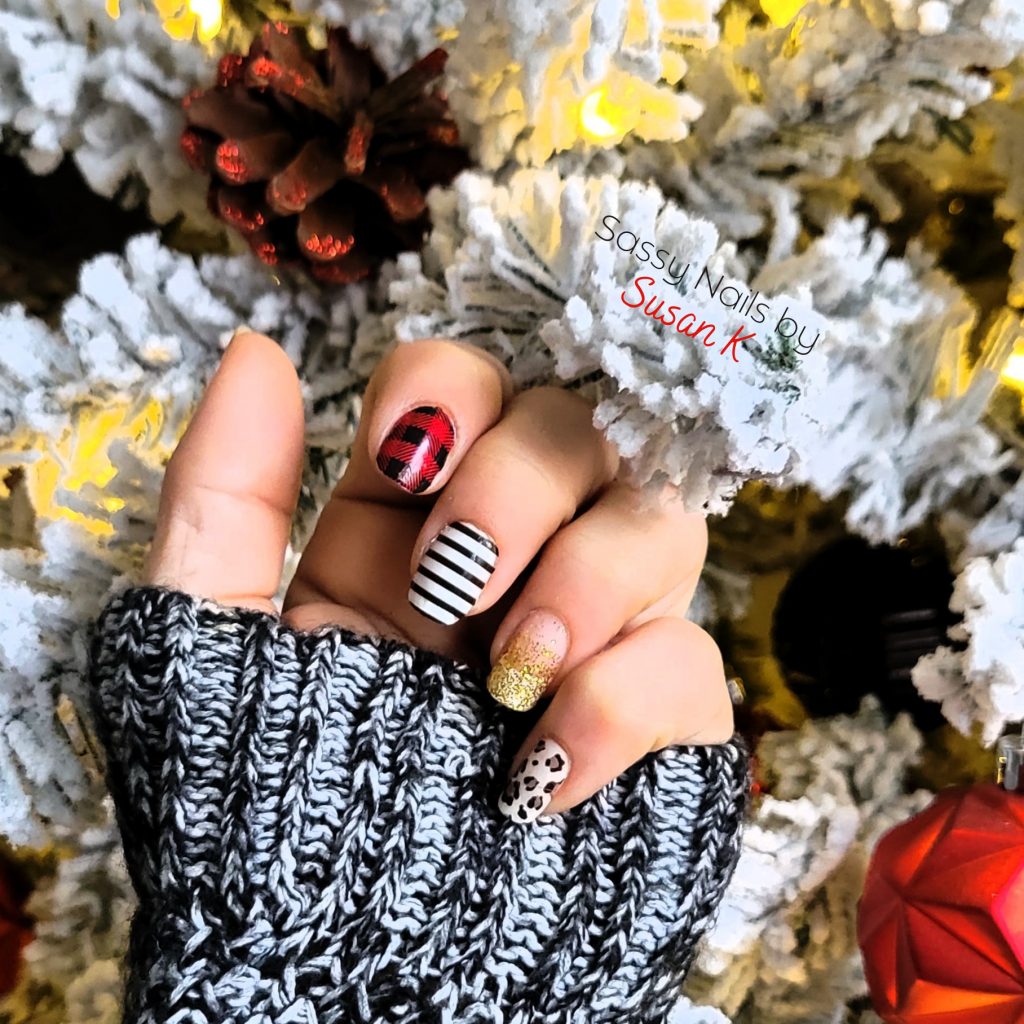 I love how this nailfie below uses the peakaboo gold under the black as well as the reindeer and buffalo plaid! It's perfect!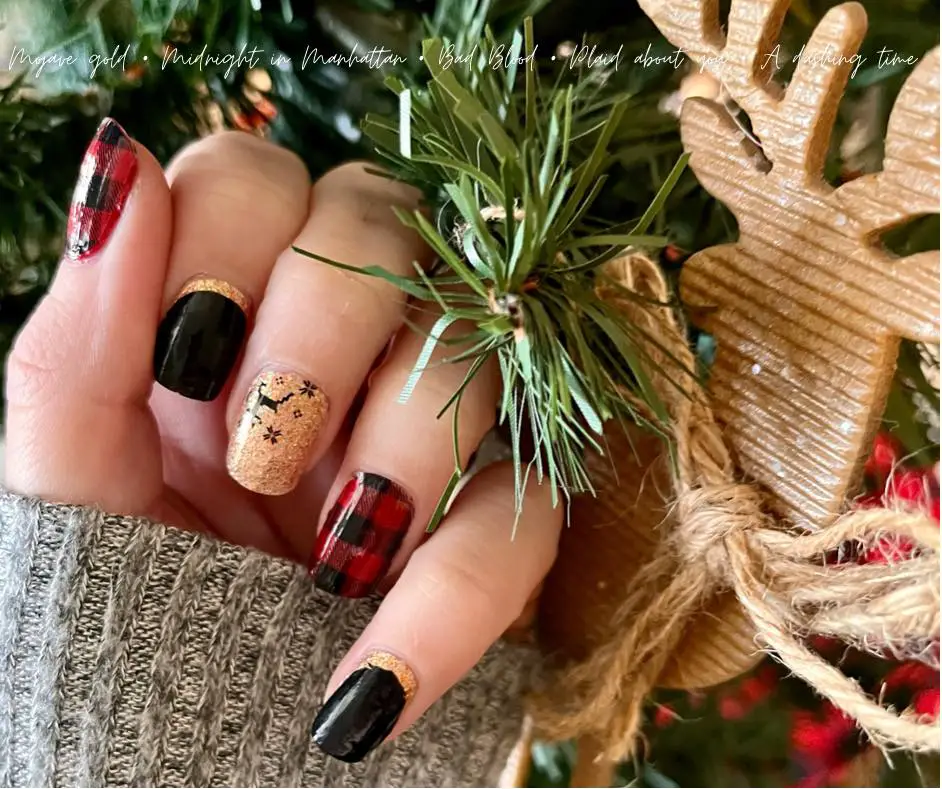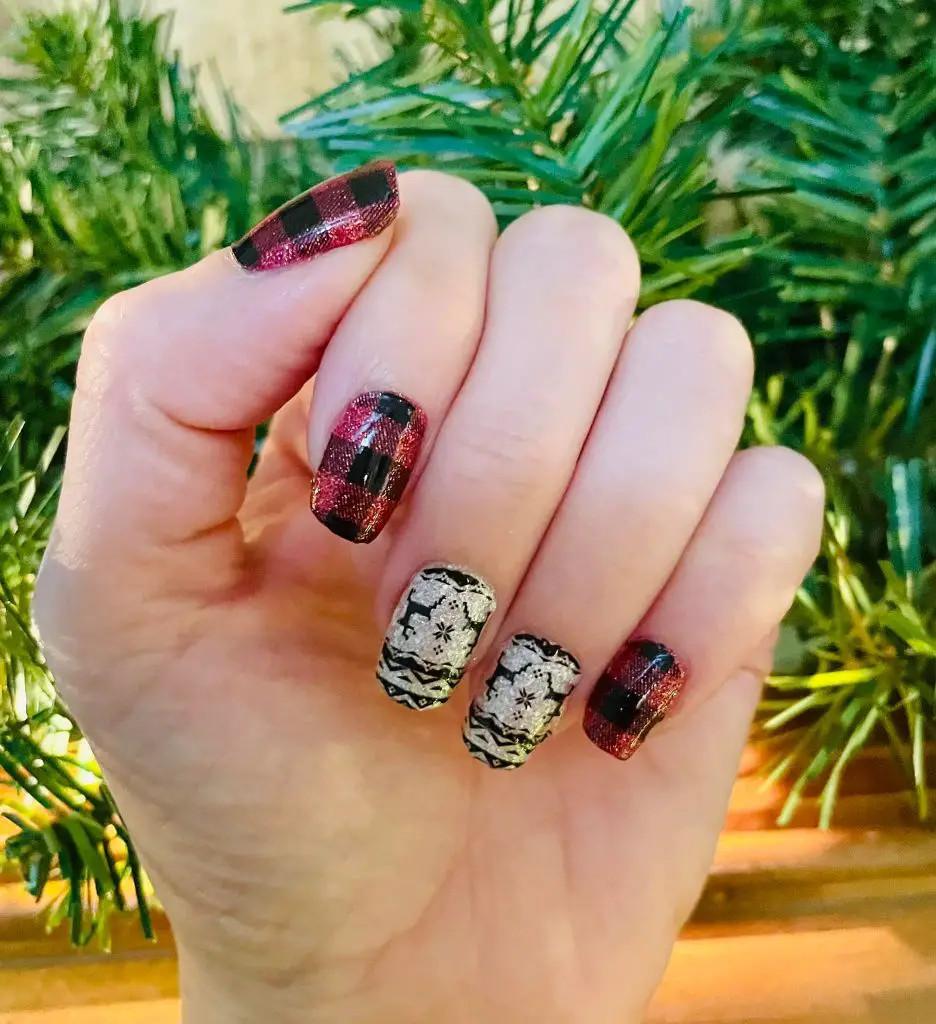 Christmas Lights
fdsfsd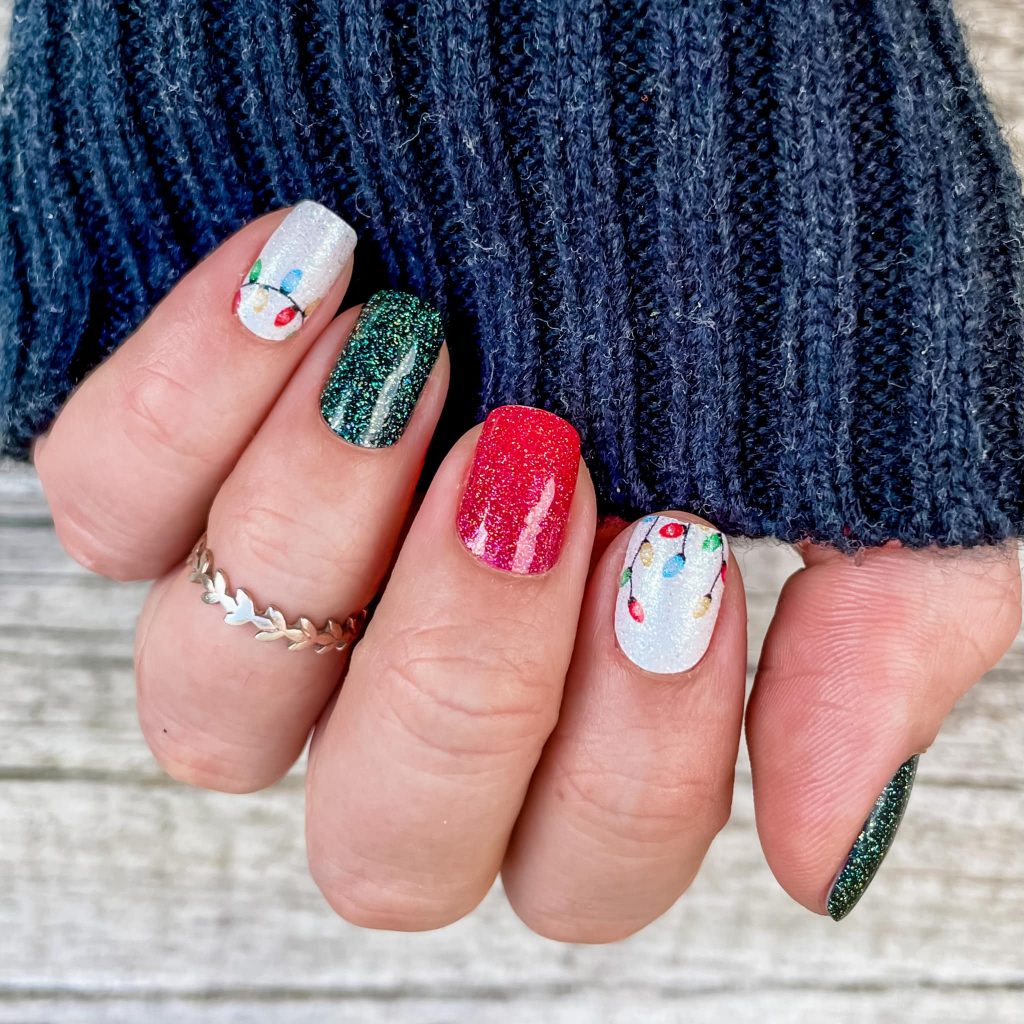 Holly
fdsfsd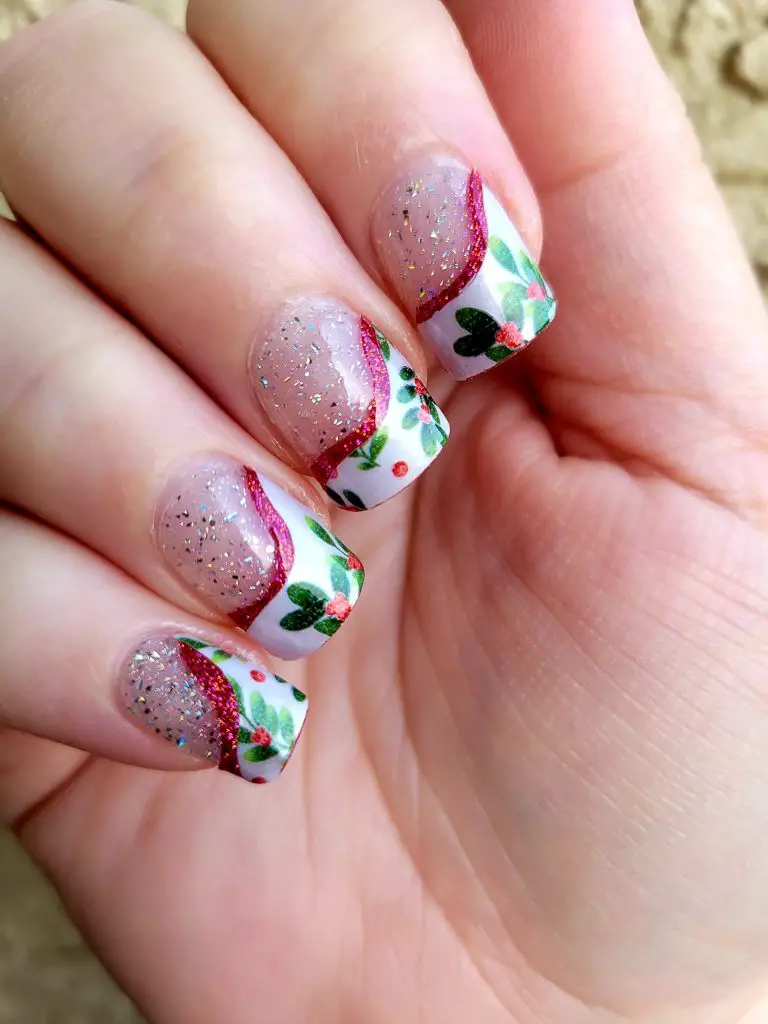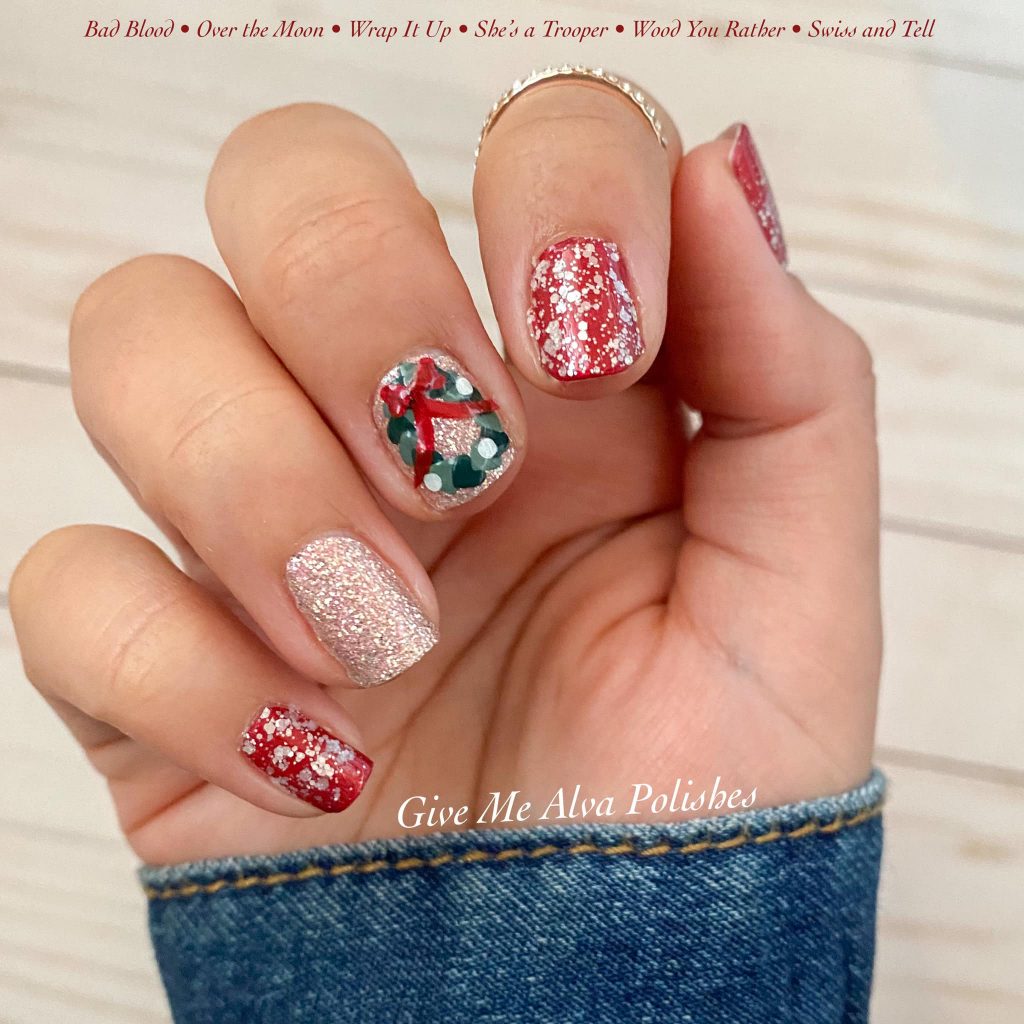 Misc
And finally, the miscellaneous category. Nailfies that deserve to be apart of the Color Street Christmas 2021 combos page, but don't quite fit into their own categories. These designs are not less than those above!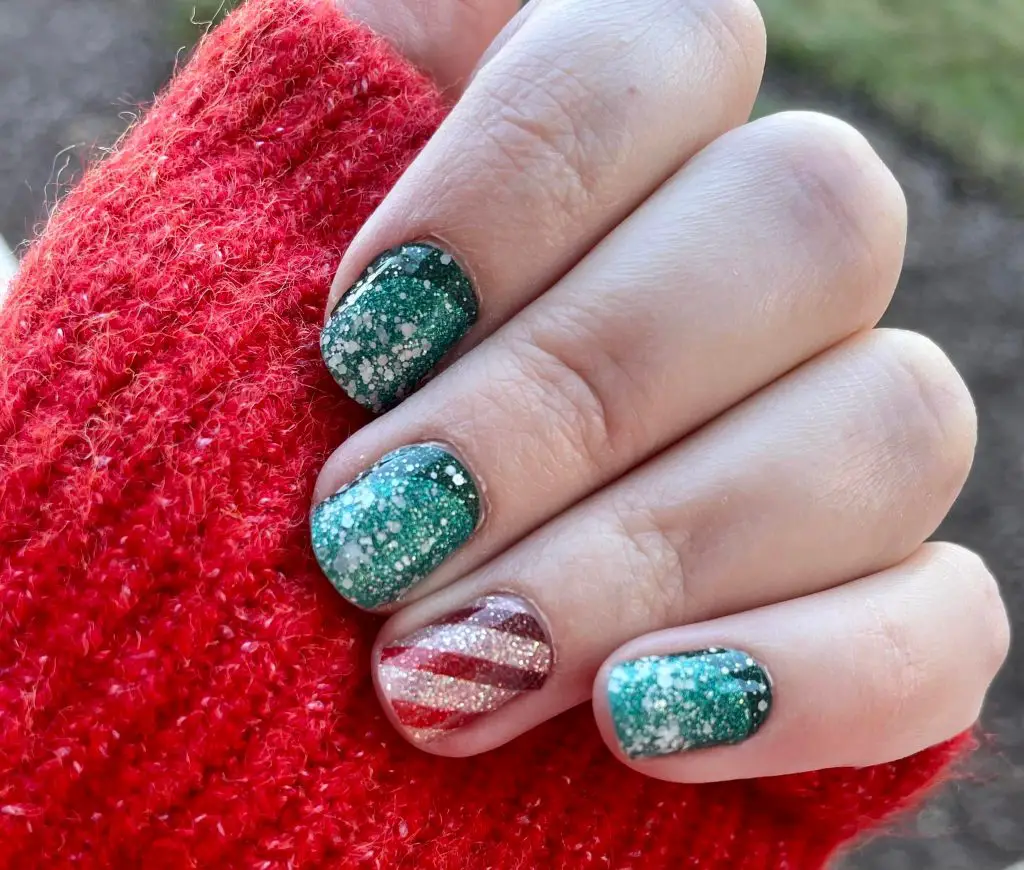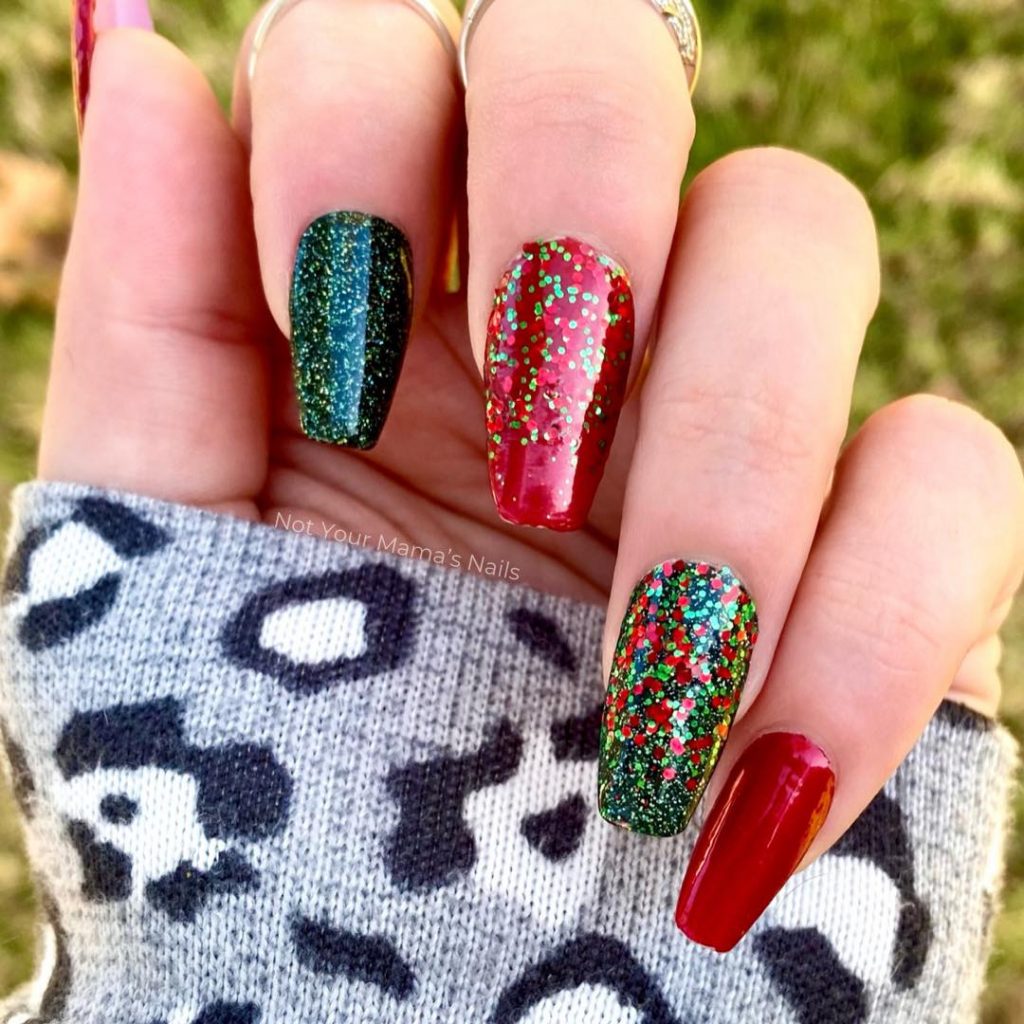 The nailfie below gives me so many earthy brown paper gift wrap vibes! Everything was covered with a matte top coat to give it that "no shine" look which really makes it pop!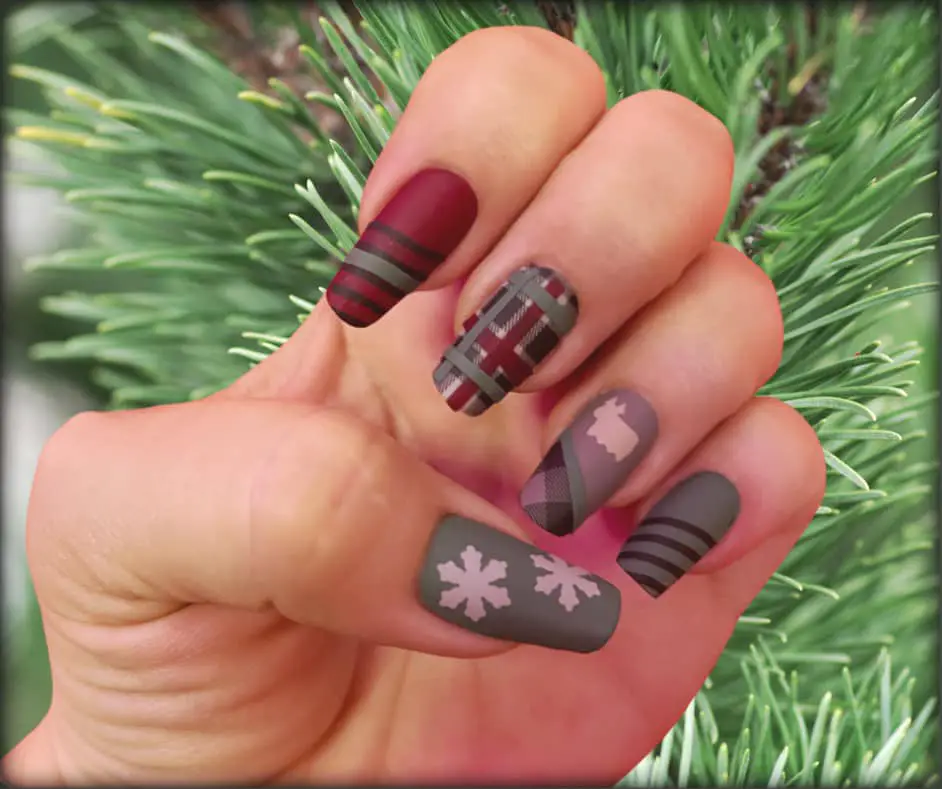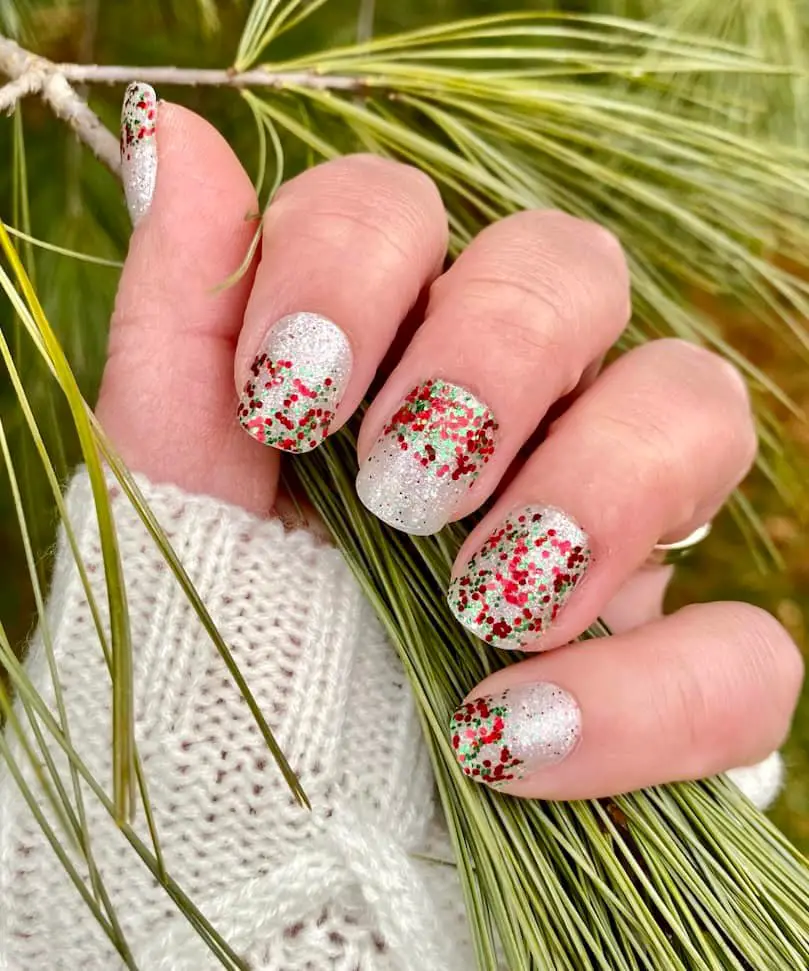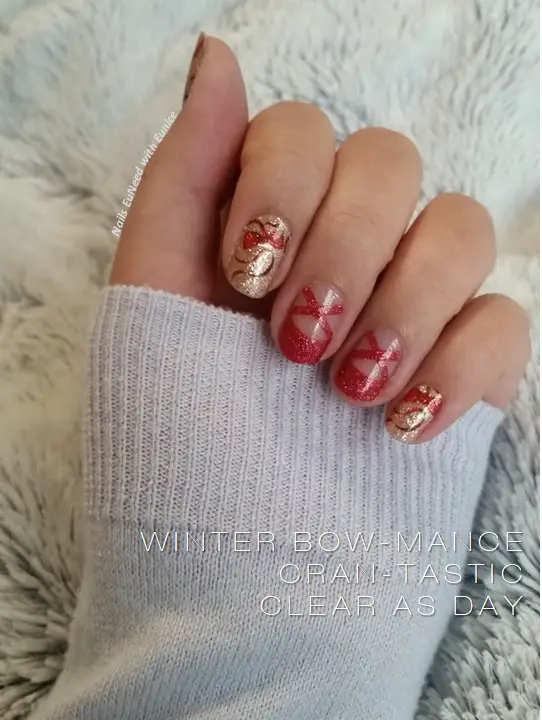 Have a holly jolly Christmas and some create some of your own amazing Color Street Christmas 2021 combos!
Emily