There is a huge movement against MLM companies (multi-level marketing or direct sales) and finding the best stick on nail polish that is non MLM is a top priority for many. Nail polish strips or wraps are definitely the future of nail polish. They make it extremely easy and quick to apply a professional looking manicure in minutes without spending the salon price.
Skip here to learn what nail wraps are and how to use them.
Why non MLM nail polish strips?
First a little bit about MLM companies and why people would search for products that don't come from those types of companies. Multi-level marketing definition from Merriam Webster is simply a "business structure or practice in which an individual seller earns commissions both from direct sales and rom the sales of the seller's recruits, of those recruited by the seller's recruits, and so on."
This type of business has a history of bad practices such as lying and "spamming" to get people to join or buy their products. Many of the people who join theses businesses join under false pretenses that they will start a "side hustle" and make money. Unfortunately, the only people who really make money are the top of the "pyramid" who join first and most people lose money in the long run. Most of the money that people earn come from recruitment and not from the sales.
It is because of this that many people chose to not support the companies with this business model, but with so many companies out there it can be hard to decipher which are MLM and which are not.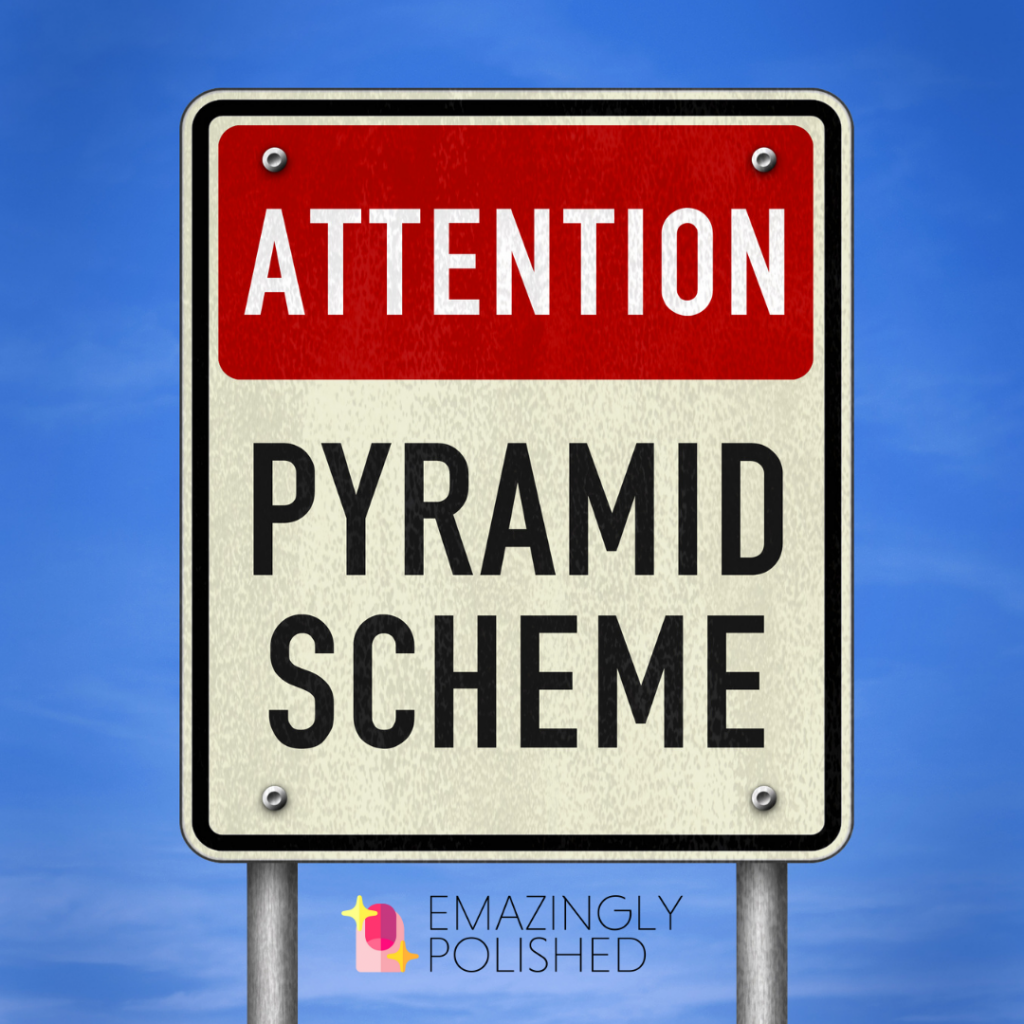 Let me make it easy for you with my list of 30 non MLM nail polish strips companies!
This post contains affiliate links for products that I personally use or believe you will love based on quality. If you click on a link and make a purchase I may receive a small commission (at no additional cost to you). This helps support and enable me to continue to make emazing content for you!
Dashing Diva
Dashing Diva is a fairly common household company as they sell their products in many major chain stores such as Target and Walmart. They have your traditional nail polish strips as well as semi cured gel strips that give that salon gel look. One of the reasons Dashing Diva is one of the best stick on nail polish companies is that you don't need nail polish remover to take them off. A dab of cuticle oil will help you ease them off the nail with a cuticle stick and avoid unneeded damage from nail polish removers.
Don't forget the free shipping with only a $15 purchase!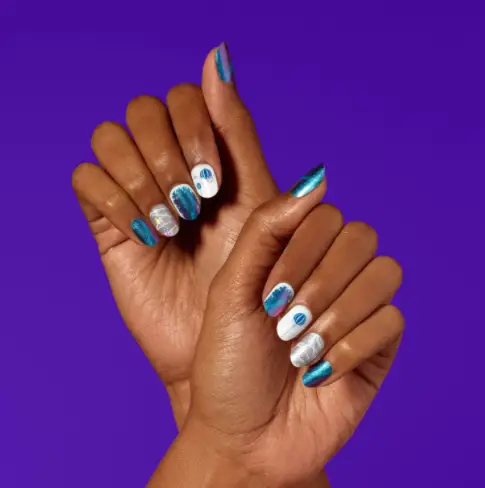 They also make clear nail guards which are nail wraps to use underneath dip, gel, or any other extremely long lasting polish. This allows you to easily remove them (like their decorative wraps) without the need for 30 minute long soaks in harsh acetone.
ManiMe
ManiMe is a unique non mlm nail polish strips company because you send photos of your nails to them to customize the sizing! This is the first company I've seen do this and if you have wider nail beds you might benefit more from this company. Because they specialize in custom sizing the pricing of these nail polish strips are higher, but the quality is top notch.
You can get $15 off to give them a try!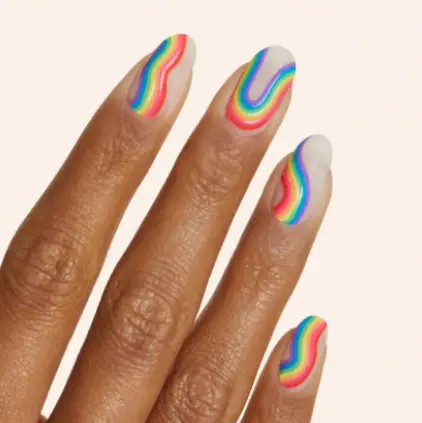 This was a new company for me! I tried them recently and knew I had to add them to this list of the best stick on nail polish. They have many different designs and colors as well as clear overlay strips. And at a price of $9 you can't go wrong! Their packaging is very similar to Color Street and feels more "top of the line" than some other brands since it includes everything you need (alcohol prep pad, cuticle pusher, and nail file).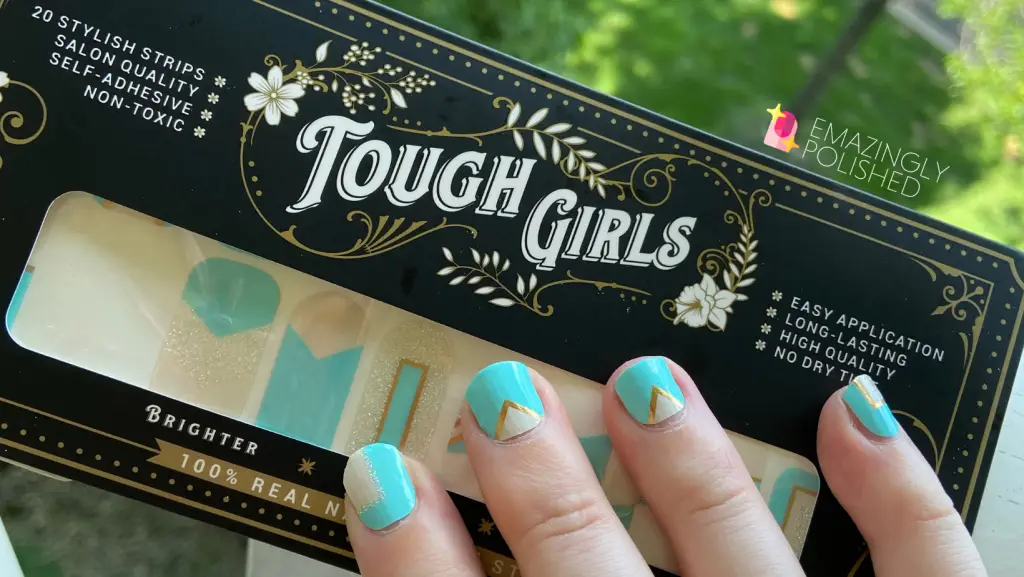 In addition to having amazing quality non mlm nail polish strips, Tough Girls also provides a 100% adhesive guarantee! They state, "If you've followed the instructions and your nail strips fall off too soon, email us right away, and we'll send you a free replacement set." If that's not a good sign, I don't know what is.
You can find them on Amazon to get Prime free 2-day shipping! You can read my full review of this brand here.
Pretty Fab Nails
Let me just say that the selection Pretty Fab Nails is amazing with almost 200 different colors and designs! They have everything from simple solids to some pretty extravagant designs! They prices are affordable and so is the free shipping that's available with only a $15 order!
The packaging is fairly basic, but for the price it's worth it especially if you don't want or need a new nail file/cuticle pusher with each set. Just like all the other brands, you need to remove the excess wrap with a scissor and/or nail file, but that's really not a big deal once you get used to it.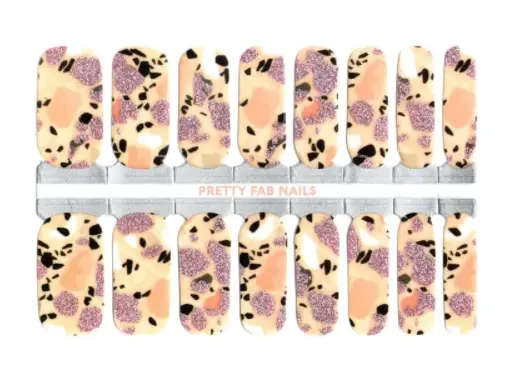 Lily & Fox
Lily & Fox is a top contender for non mlm nail polish strips! They are a thicker and more durable strip with many different options to chose from. I would say my biggest complaint about them is the plastic smell suggesting to me that they aren't actually nail polish (or not 100%). However, they work great and look great.
Shipping does take longer for this brand than most others because Lily & Fox is an Australian company. But they make up for it with free shipping on all orders.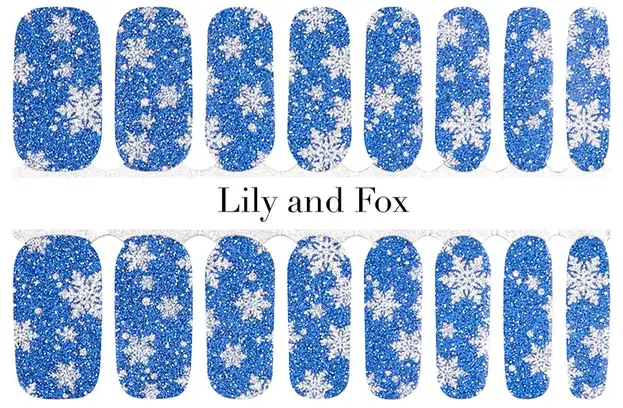 Here's a list of other non MLM nail polish strips
These companies are listed in no particular order.
Espionage Cosmetics
Scratch
The Flamingo Lady
Karma Nails
Colorado Girl Nails
Boho Chic Nails
Nails Mailed
LovelyHello
Nailfordable
Polish Pops
StickyFix Nails
Embrace Your Style Nails
Geli Nails
Jaysea Nails
Honey Moon Designs
Sweet Serenity Haven
Nails R Life
No Time Nails
Color Crush Heaven
Pink Raindrop Nails
Psychedelic Monkey
Pretty Nails Closet
Party Time Nails
Lucky Moose Nails
Haute Nail Wraps
Sunshine Nail Co.
Paintbucket
Fashion Flare Boutique
Jess Ohr's Once Upon A Nail Strip
Do you have a favorite non mlm nail polish strips company? What has been the best stick on nail polish you've tried?
Emily