The best selling Color Street color this fall so far is Deep Diving – a dark, muted evening blue shade with a creme finish. It's no surprise that a navy blue has taken over given how well it pairs with other colors for the fall. I've put together all the absolute best Color Street Deep Diving combos that you'll want to recreate this fall and maybe even this winter! If this doesn't become one of the Fall staple colors for you, I'll be surprised. Let's check them out!
You can buy Deep Diving as well as all the other available Color Street colors shown below online 24/7.
This post contains affiliate links for products that I personally use or believe you will love based on quality. If you click on a link and make a purchase I may receive a small commission (at no additional cost to you). This helps support and enable me to continue to make emazing content for you!
Updated October 6, 2021
Glitter Combos
One of the best ways to spice up some nail art is with glitter. You can control how much or how little glitter you use simply by which strip you use and how you use it.
Glitter is also one of the more popular combos so you'll see a bunch of glitter nailfies outside of this category, too. Because of that, you'll want to make sure to scroll through them all to get the best inspiration.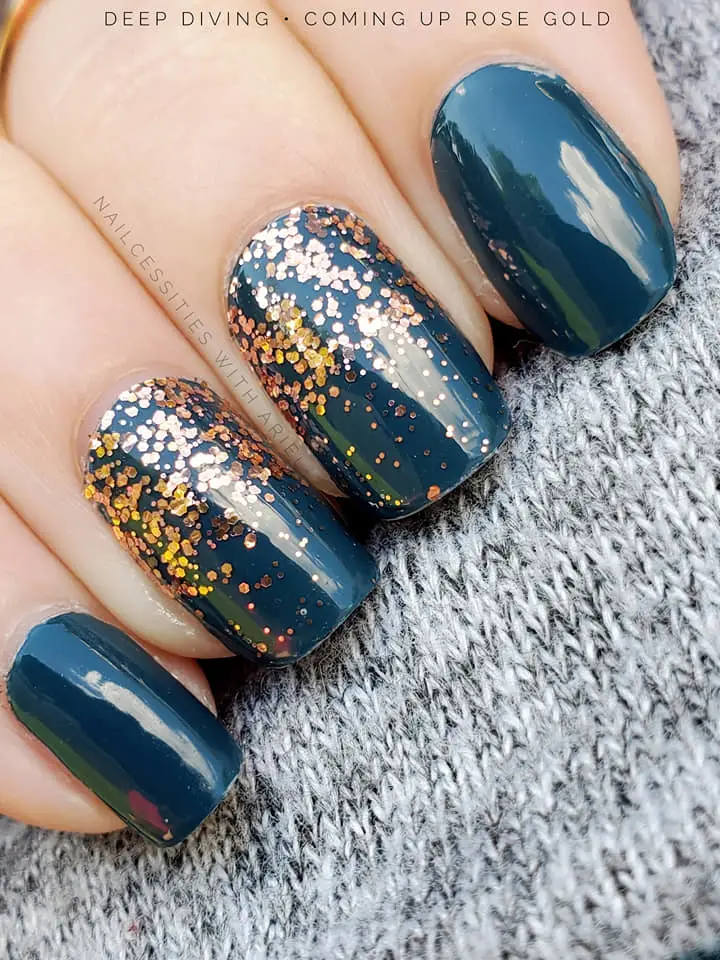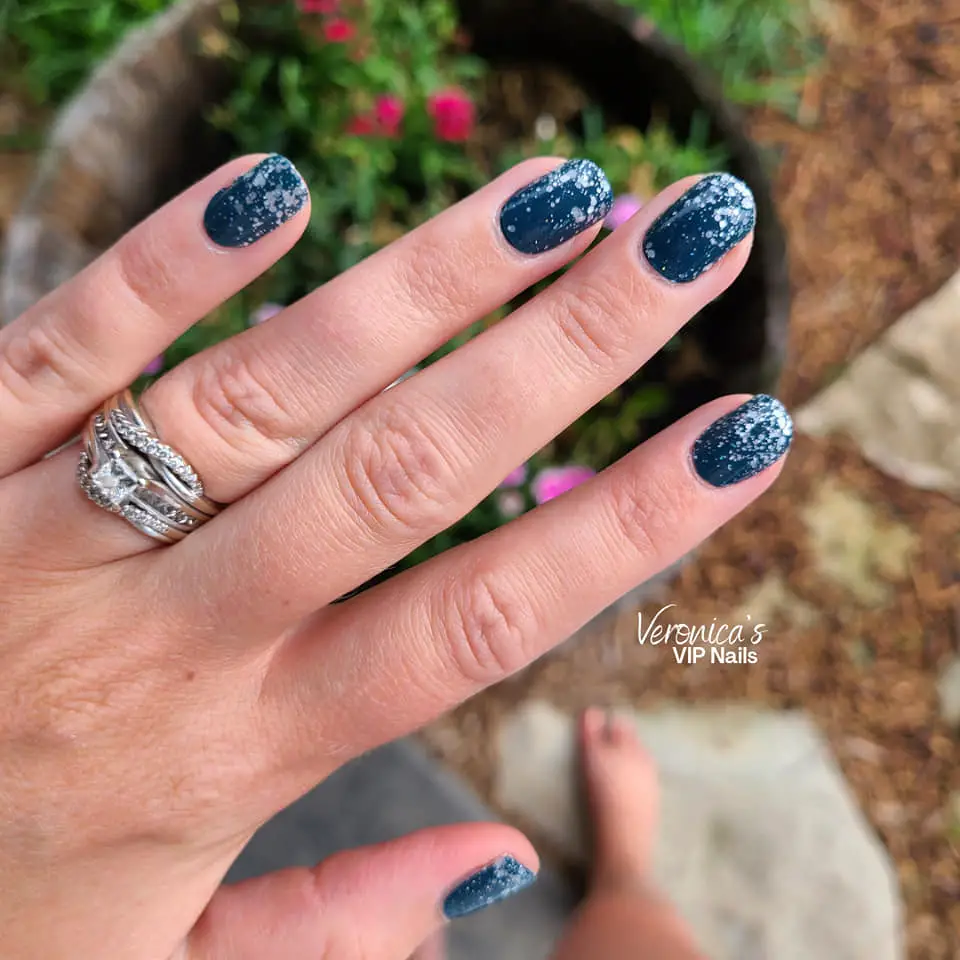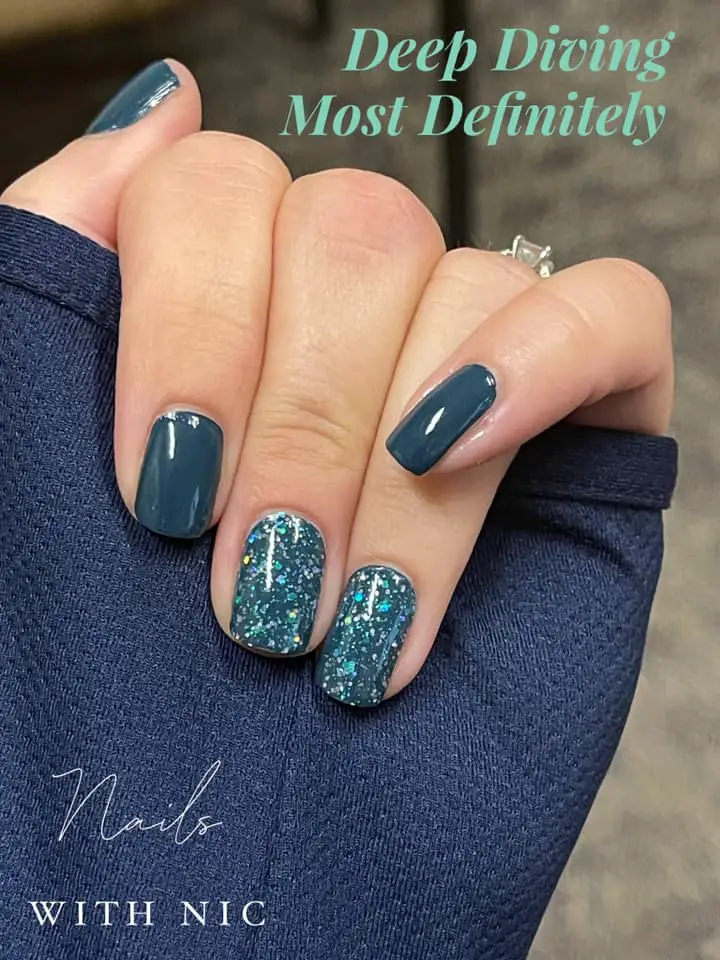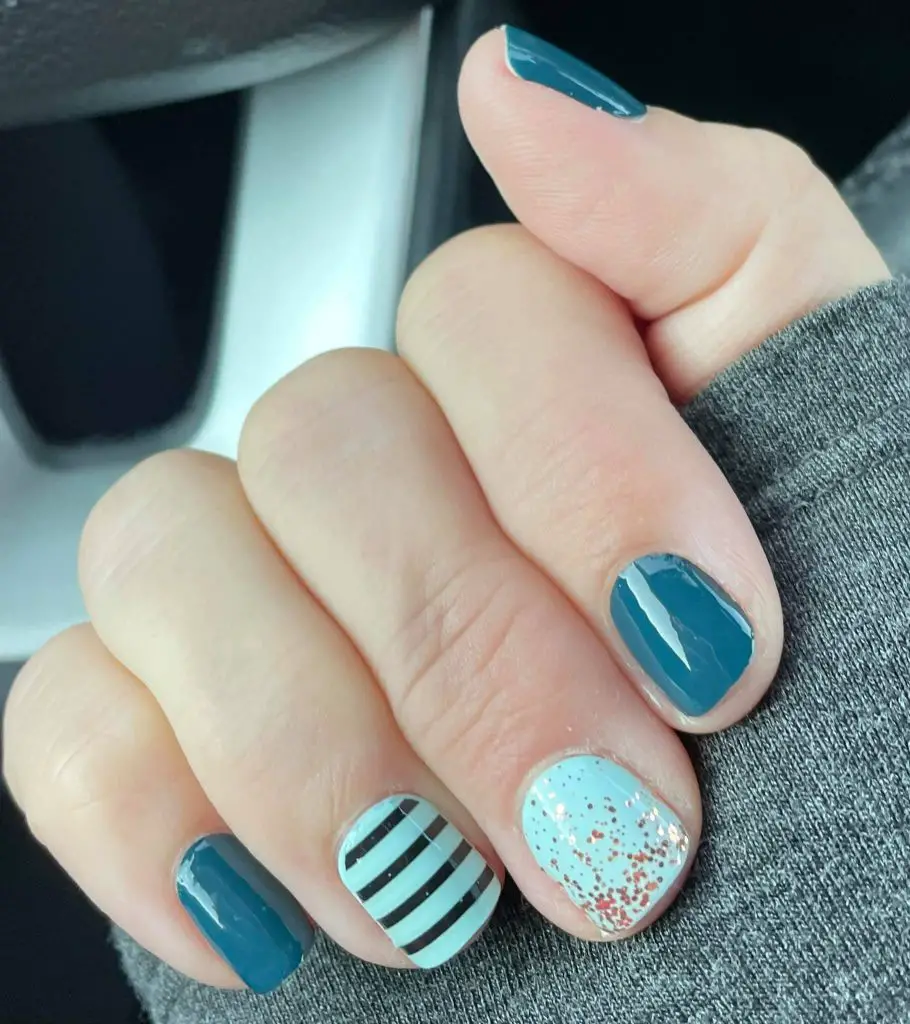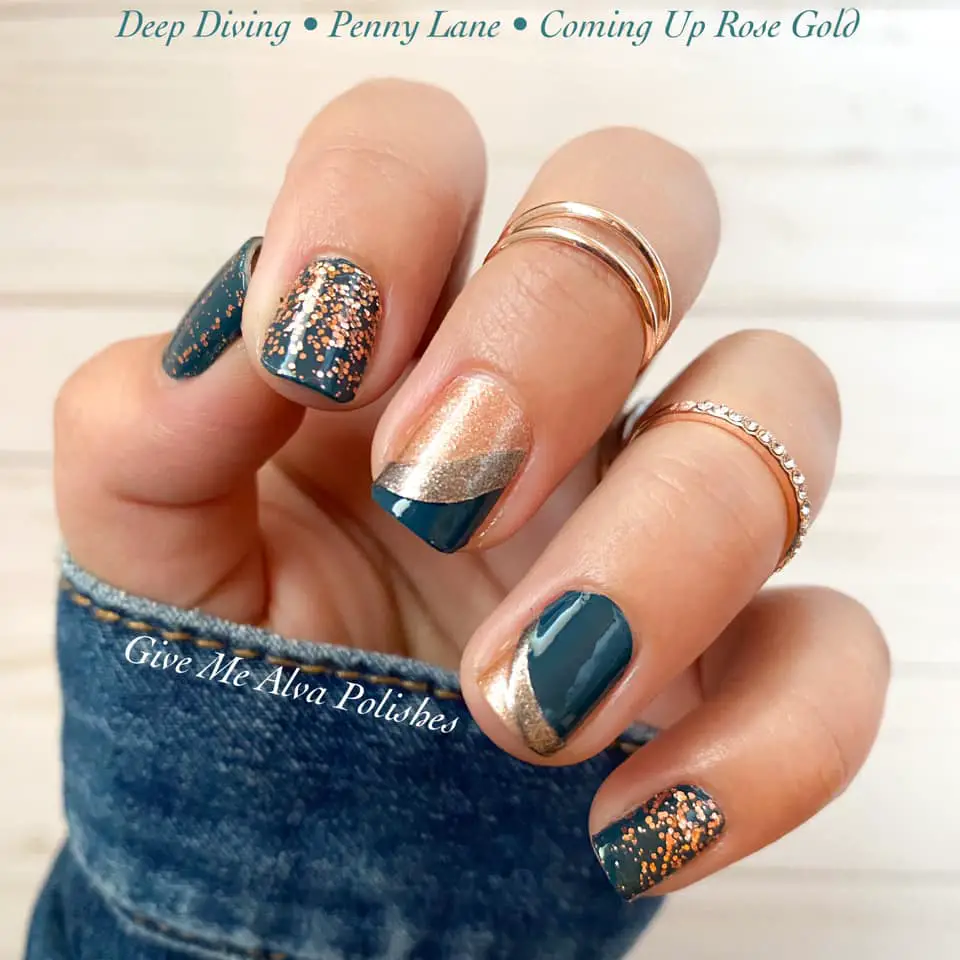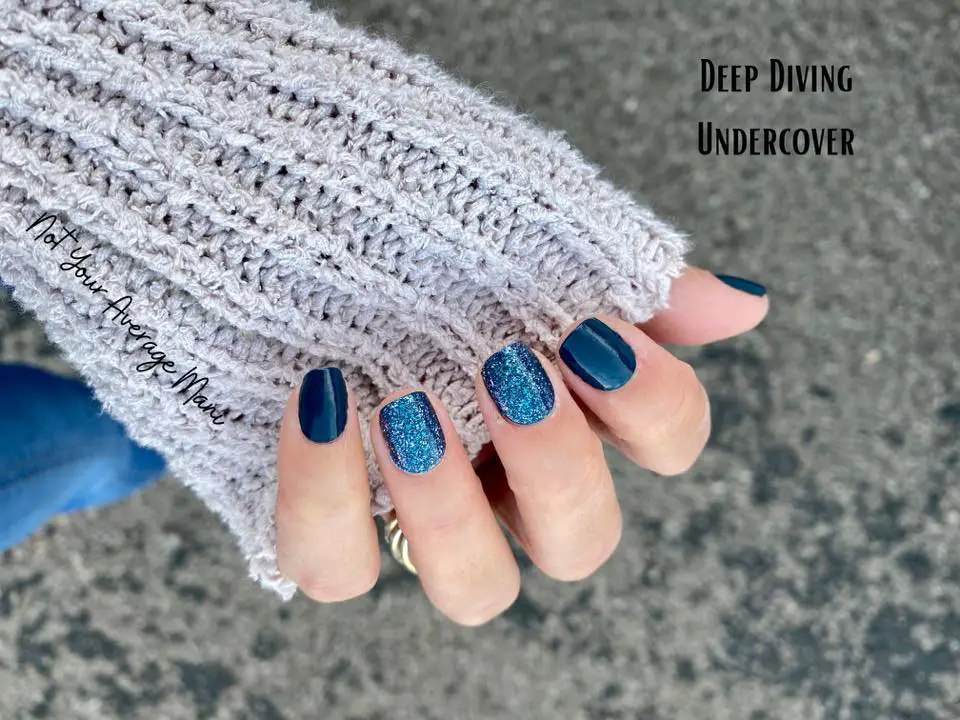 Chevron
I don't know why, but there is something popular about chevrons in the fall. They really add another dimension to your nails. I highly recommend giving chevrons a try this fall.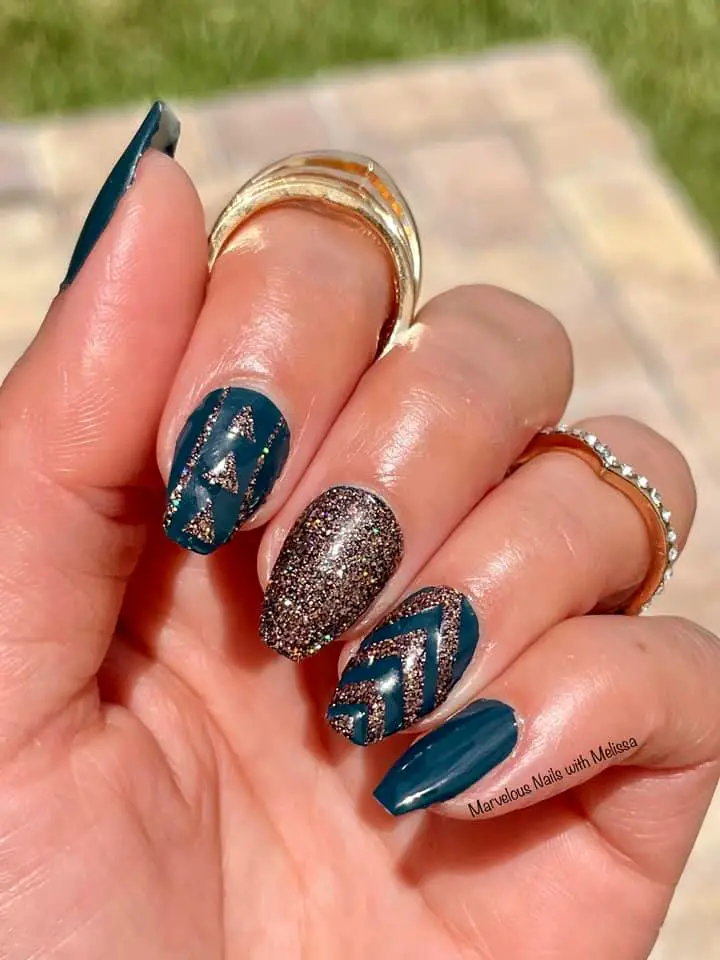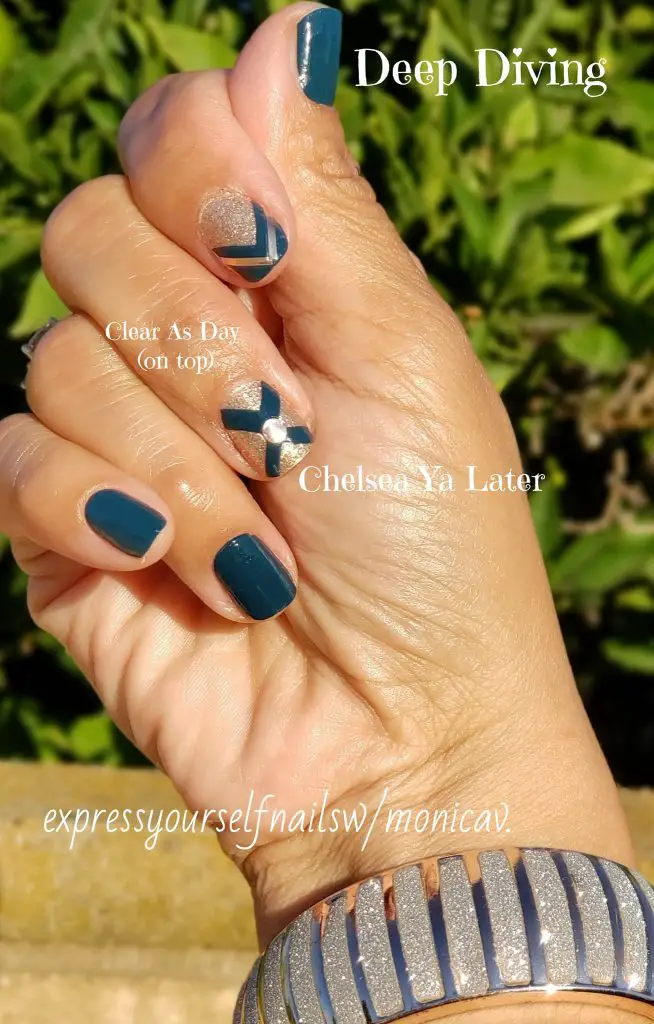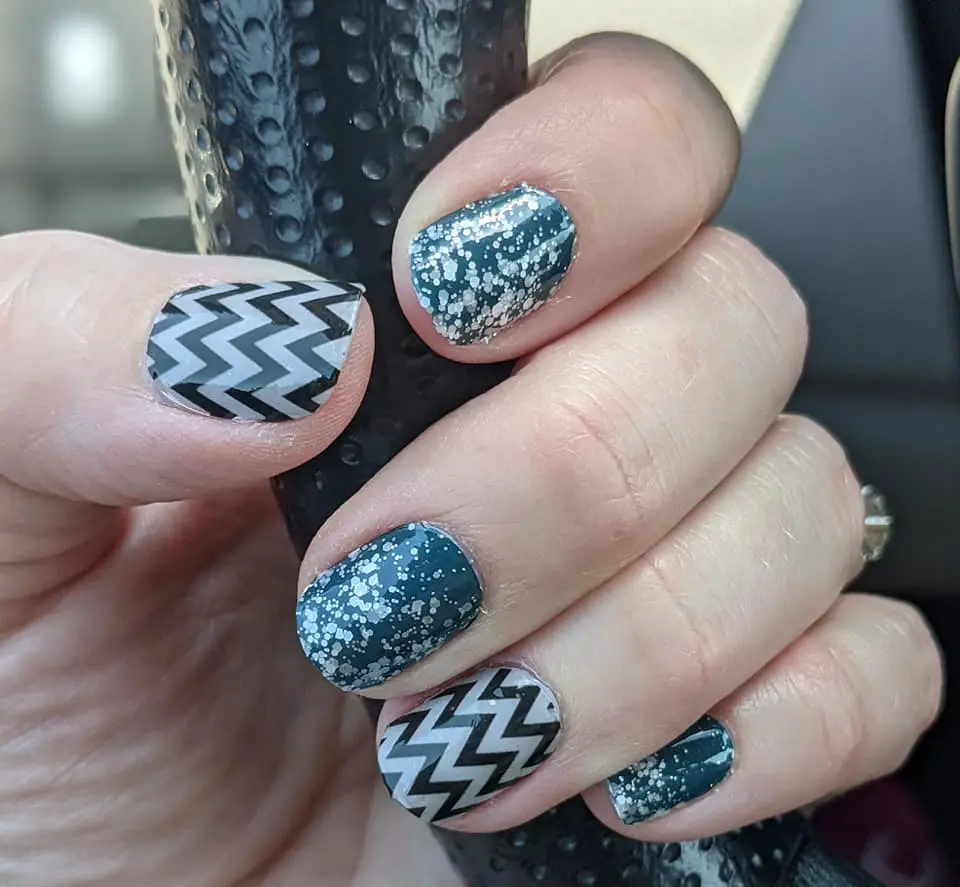 Floral
Florals are always a perfect option any time of the year, but particularly spring and fall. And you'll see that other shades of blue, gold, peach, mauve, and silver look great together to make Color Street Deep Diving combos.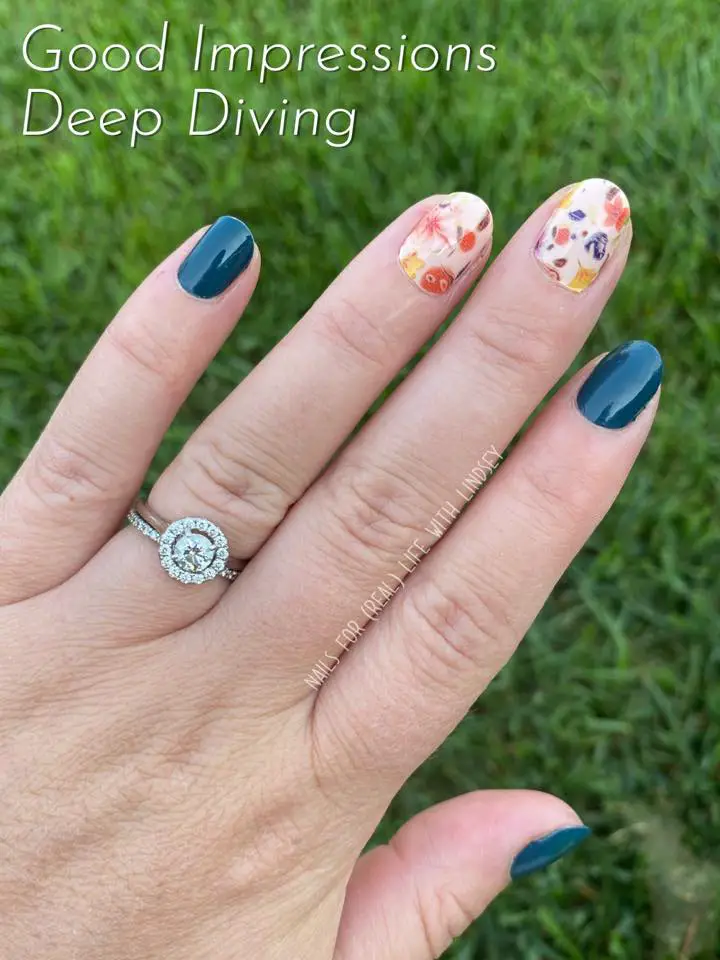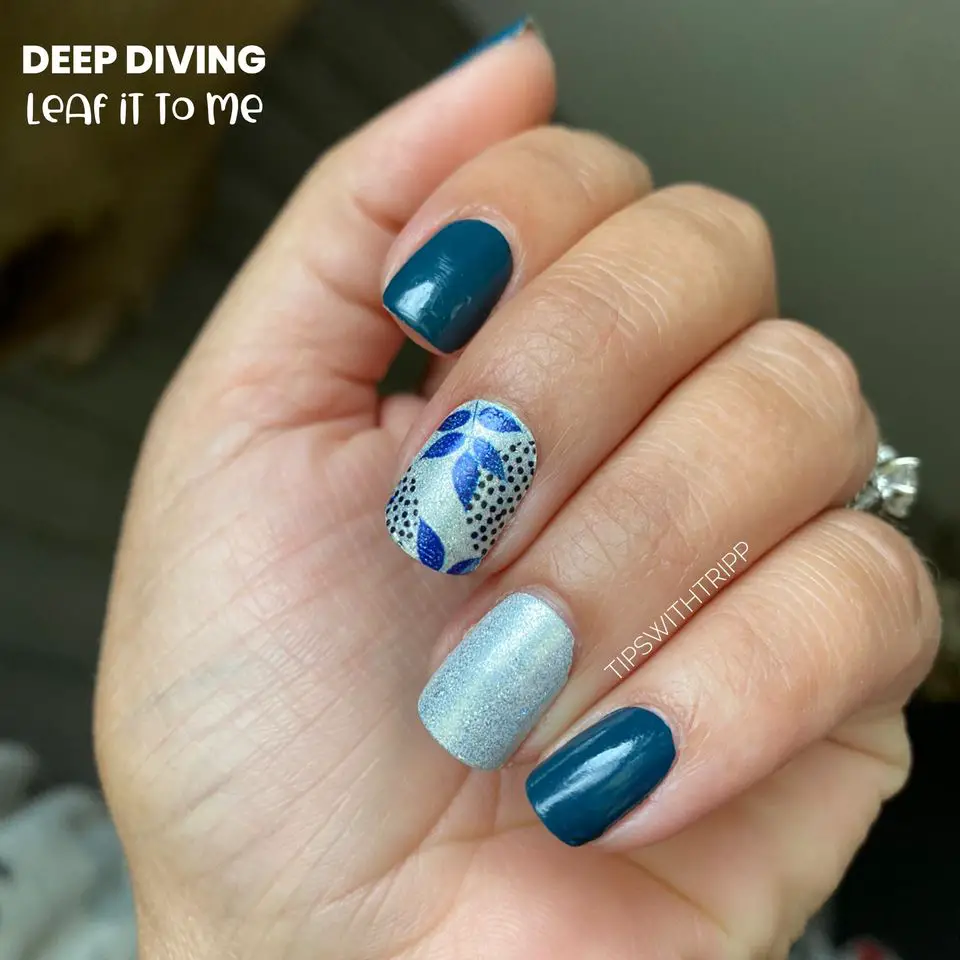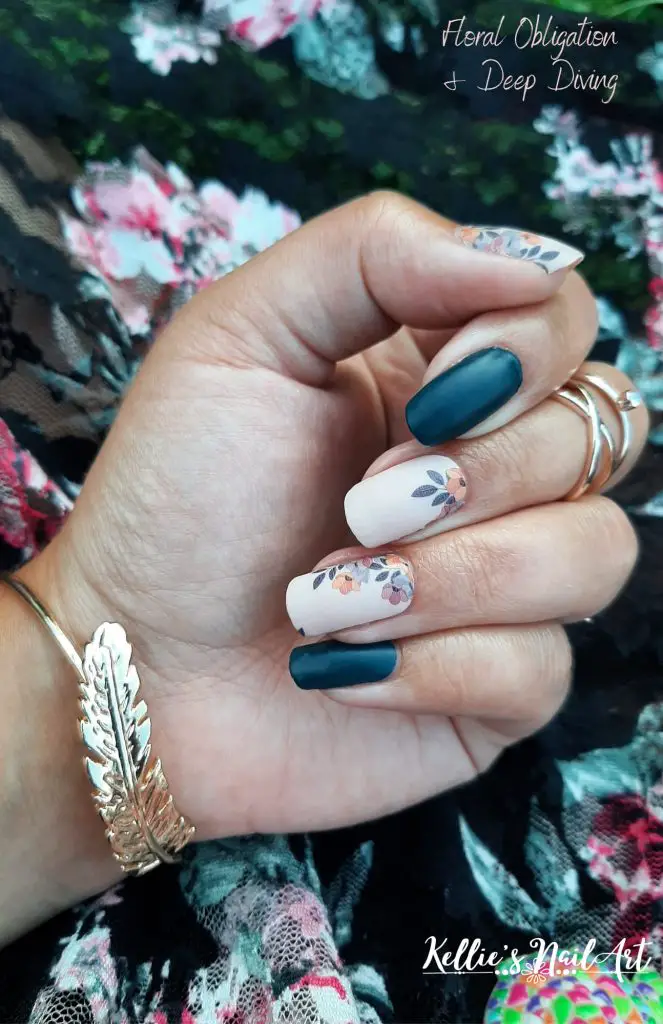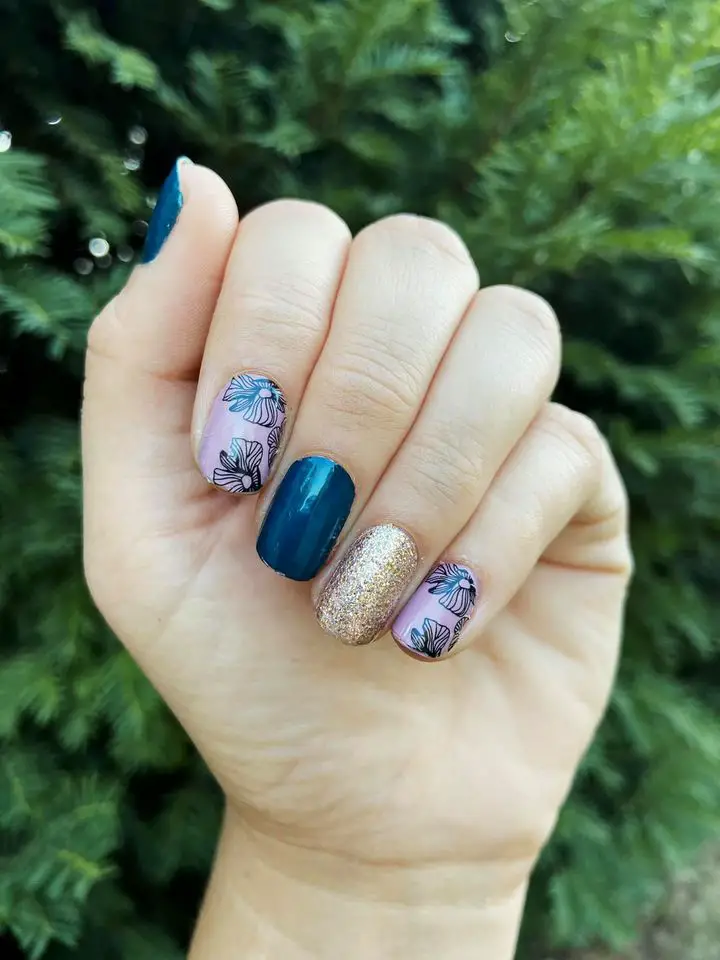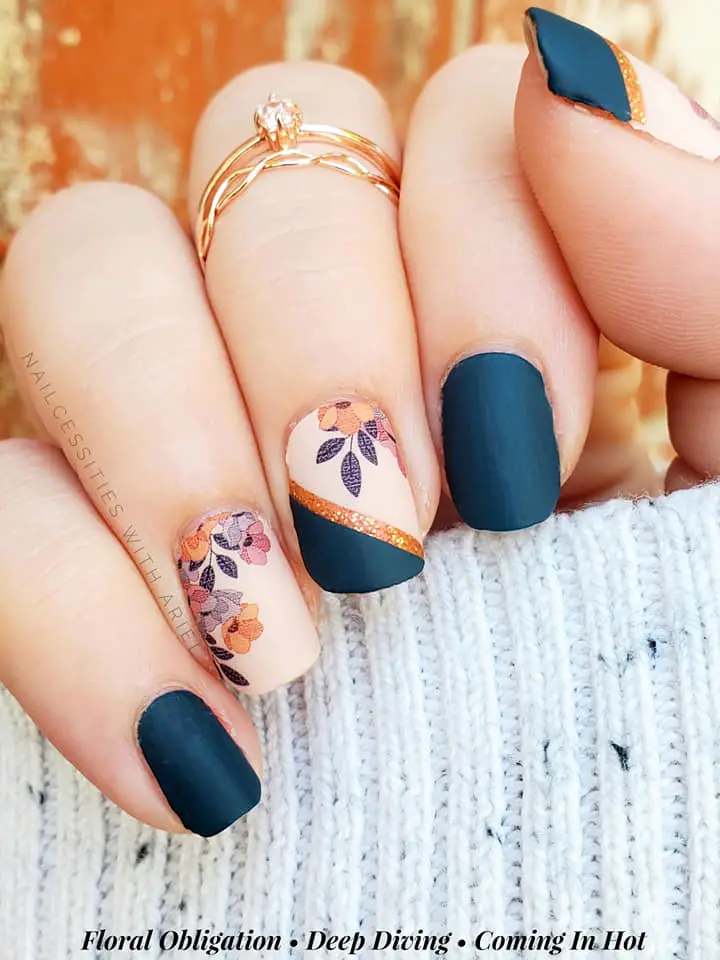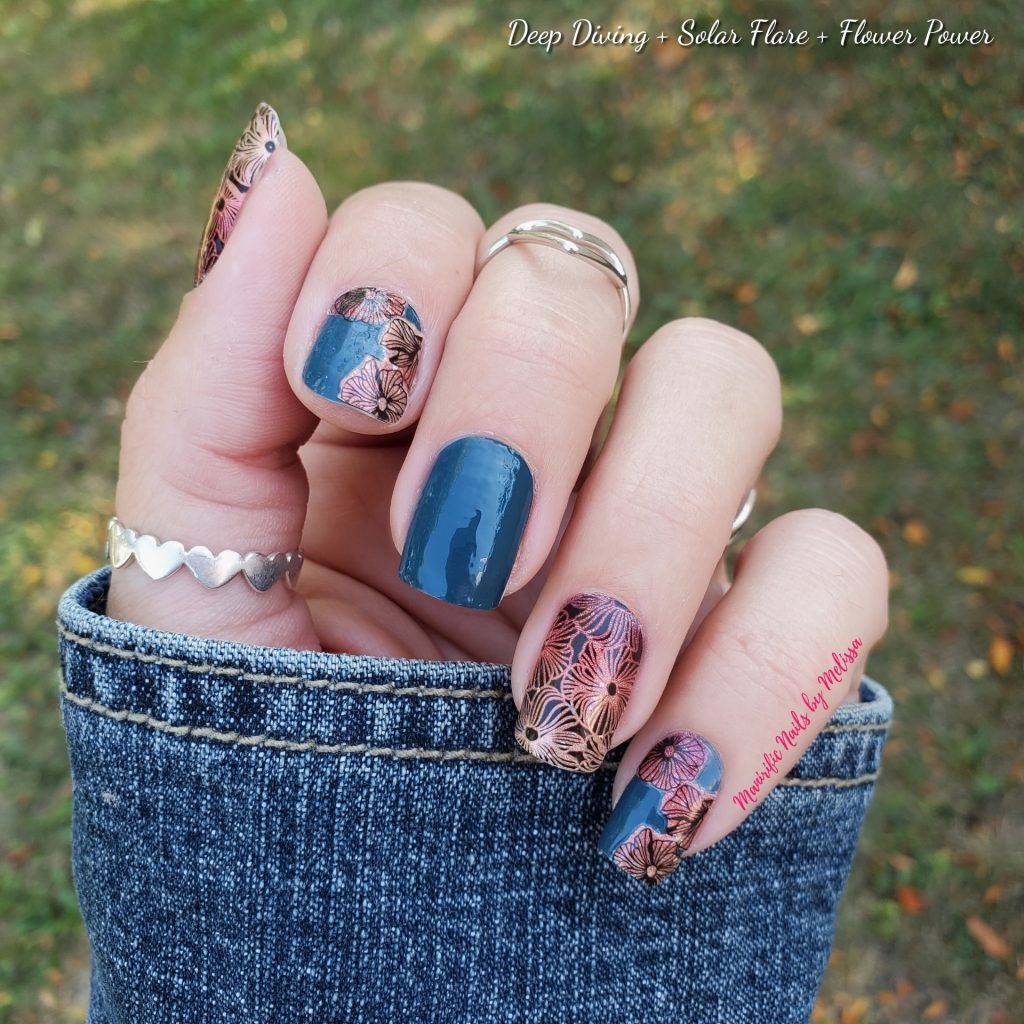 Animal Print
Surprise! Animal print made its way into the Color Street Deep Diving combo post! Animal print is and always will be a chic and popular fall fashion design.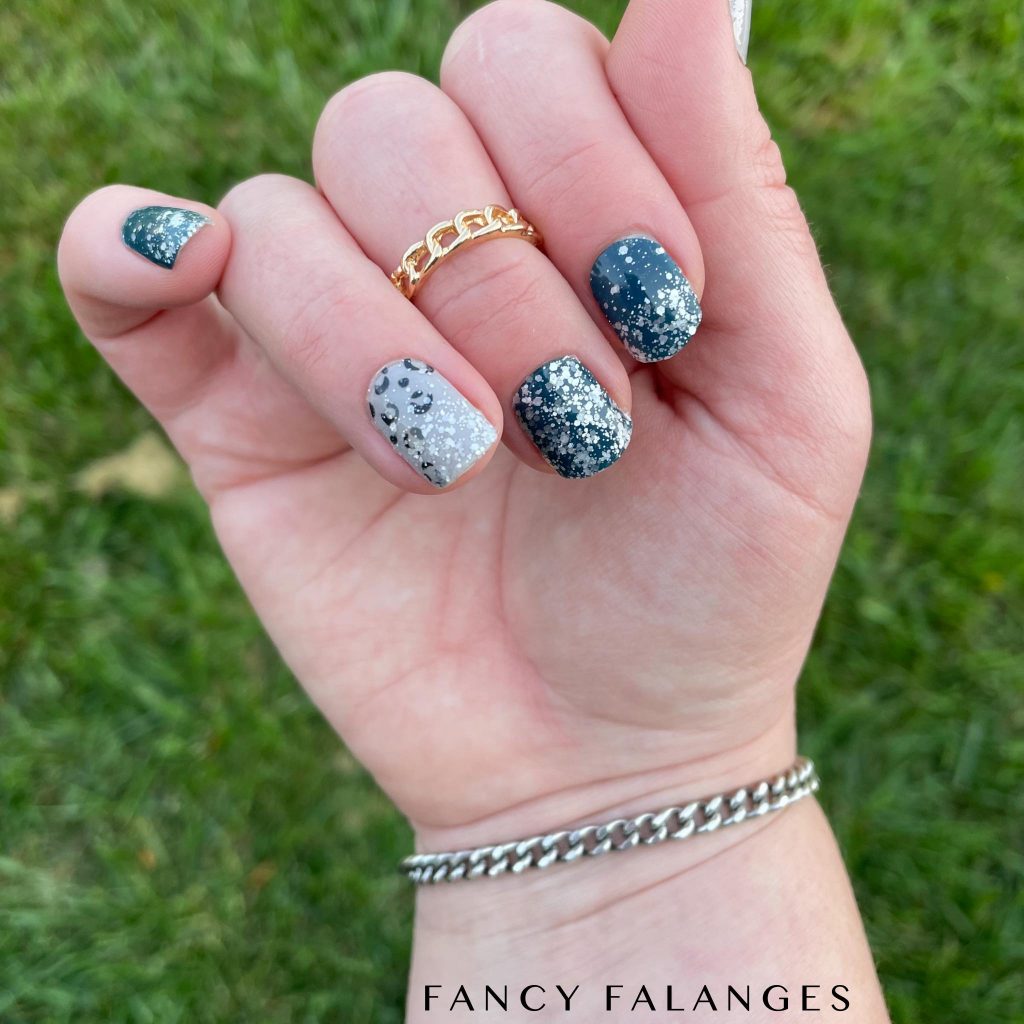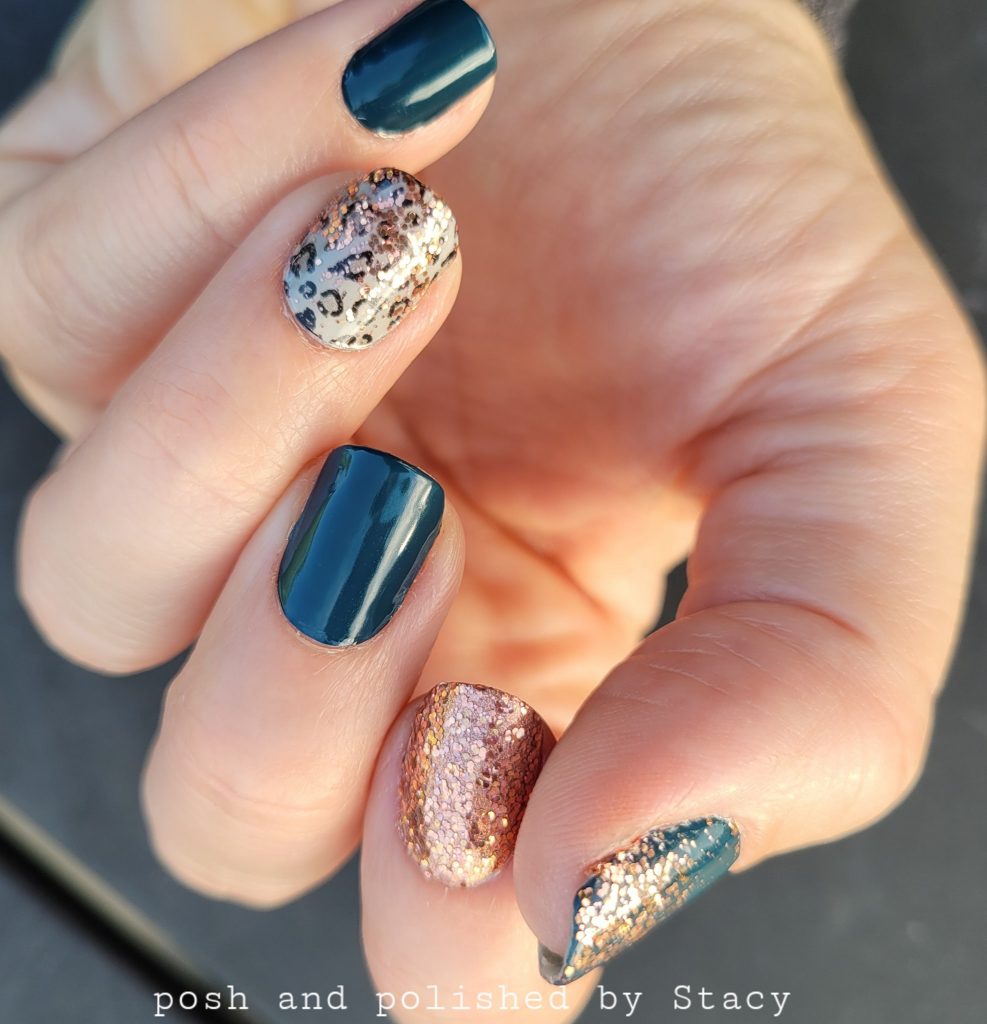 Solids
Sometimes you just want some beautiful solid colors matched together. Maybe glitter draws too much attention to your fingers/nails or designs are too much. Solid colors will always work.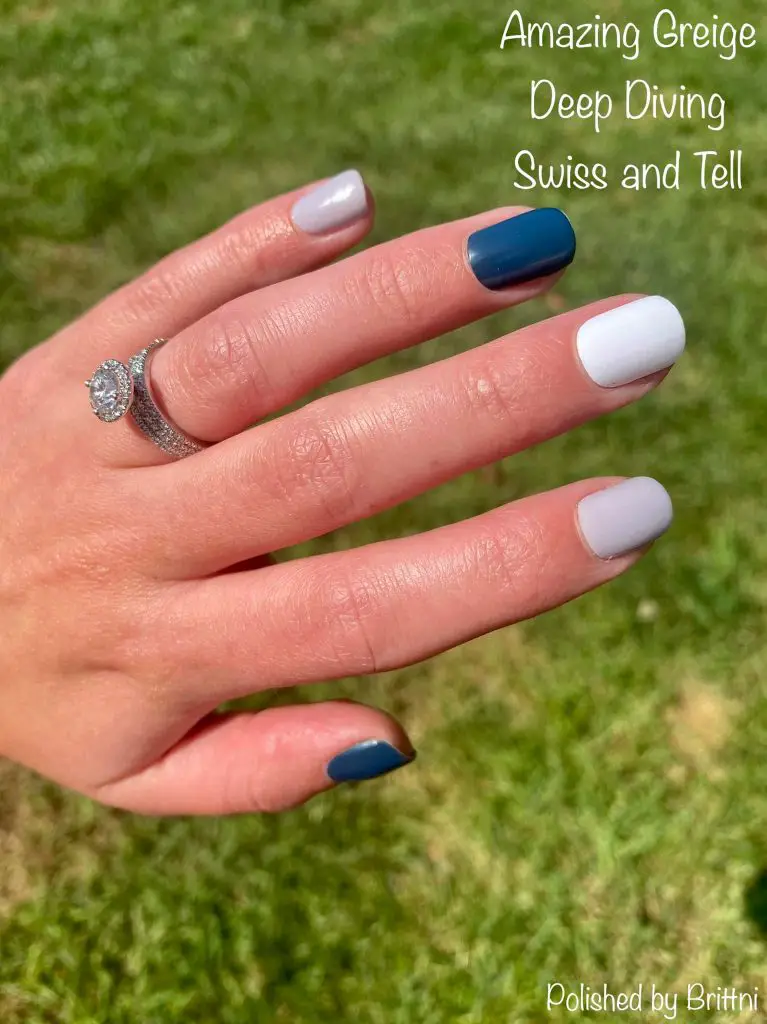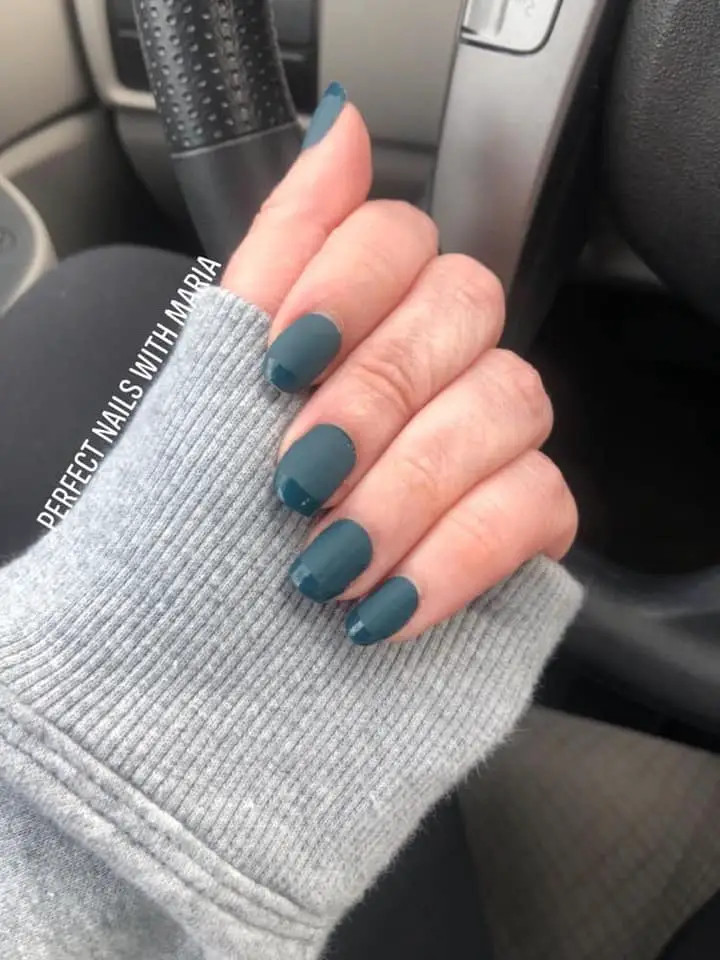 I know this one isn't a Color Street Deep Diving combo with more than one color, but I absolutely loved the effect you get when you apply a matte top coat to the entire nail except the tips. It gives it a unique french tip look without applying another strip.
Tokyo Lights
Tokyo Lights is the absolute best seller in all of Color Street colors! It's the perfect every day glitter that goes well with so many other colors, too. Given it's popularity I decided to make a category just for these Color Street Deep Diving combos!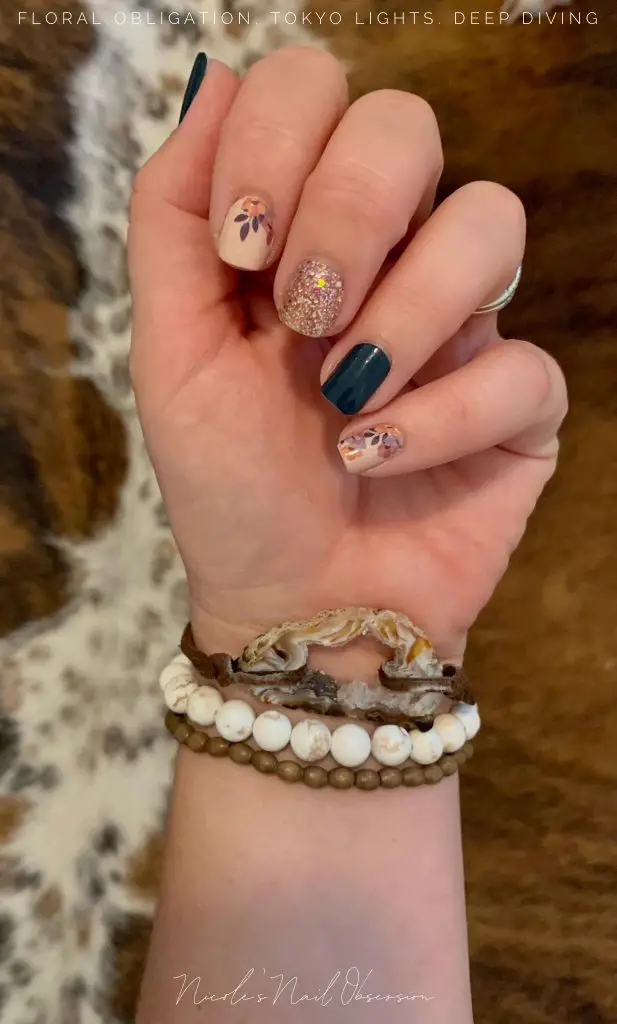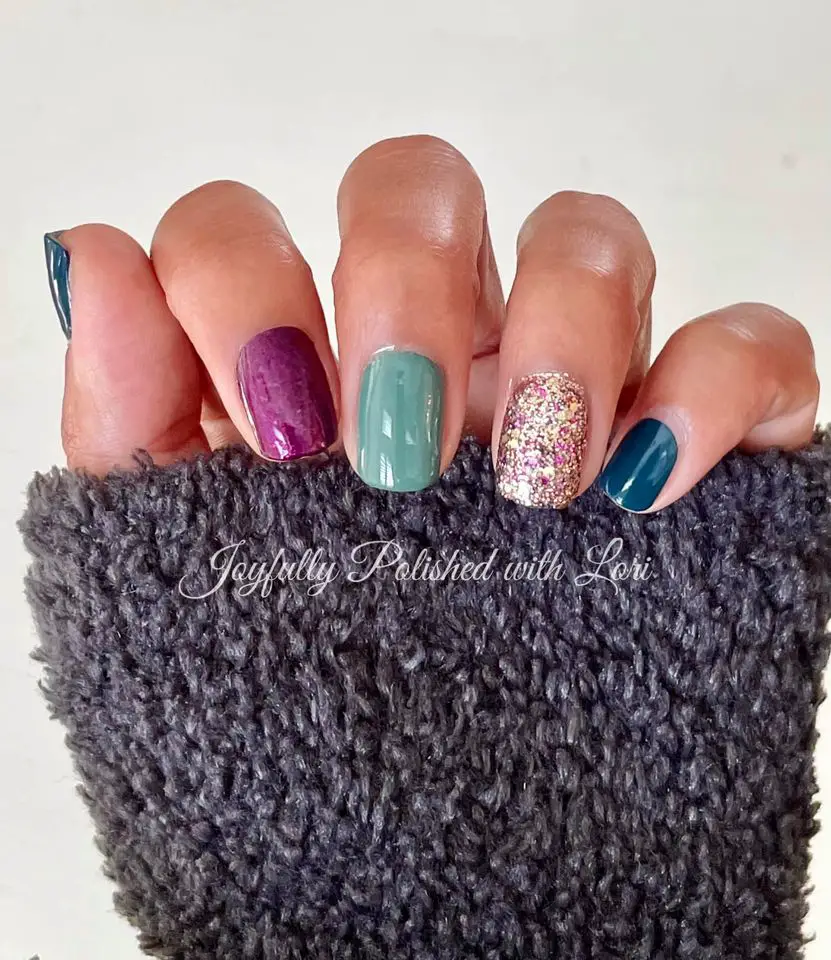 Make sure to take a look at all the other combos you can make with She's A Trooper here.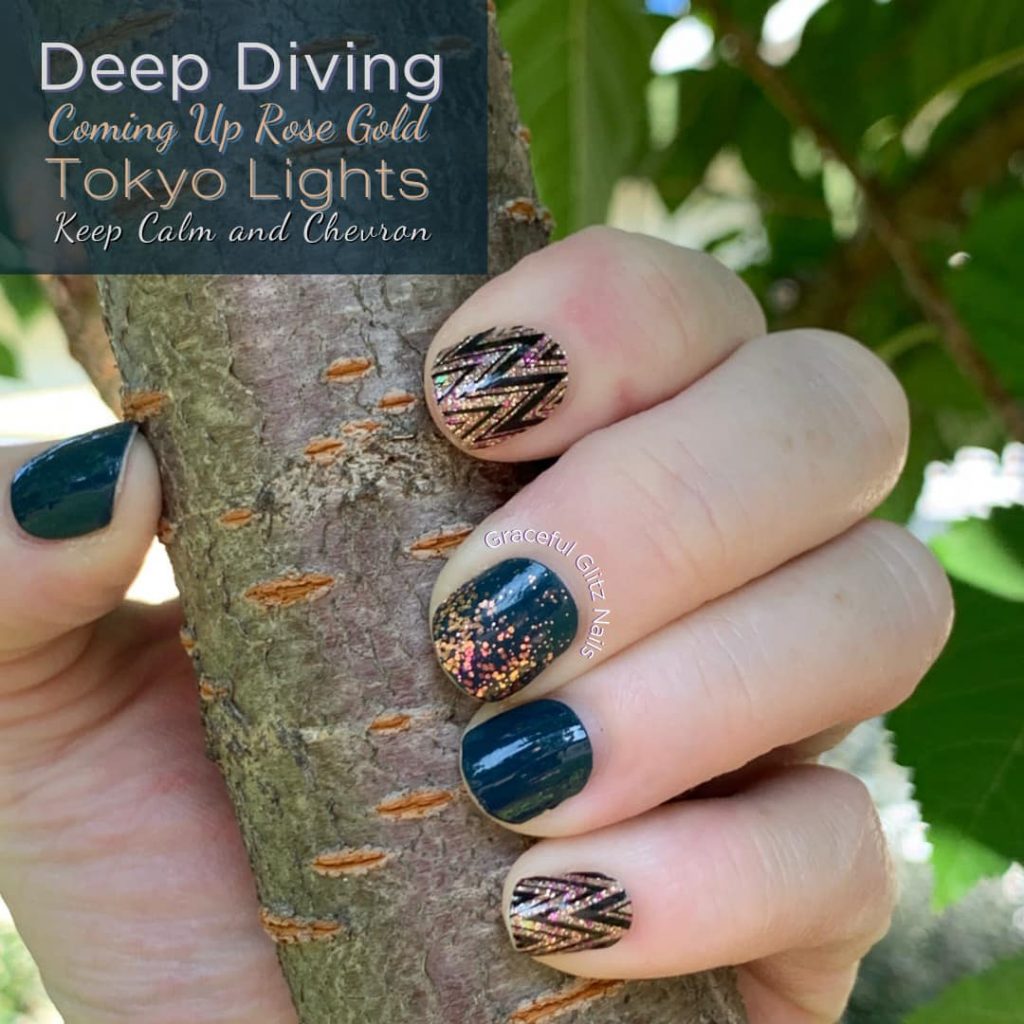 Pink
Pink is always a classic color to wear, but you don't always see it paired with a navy blue. But you'll see that it looks great together as a Color Street Deep Diving combo, especially with a little glitter.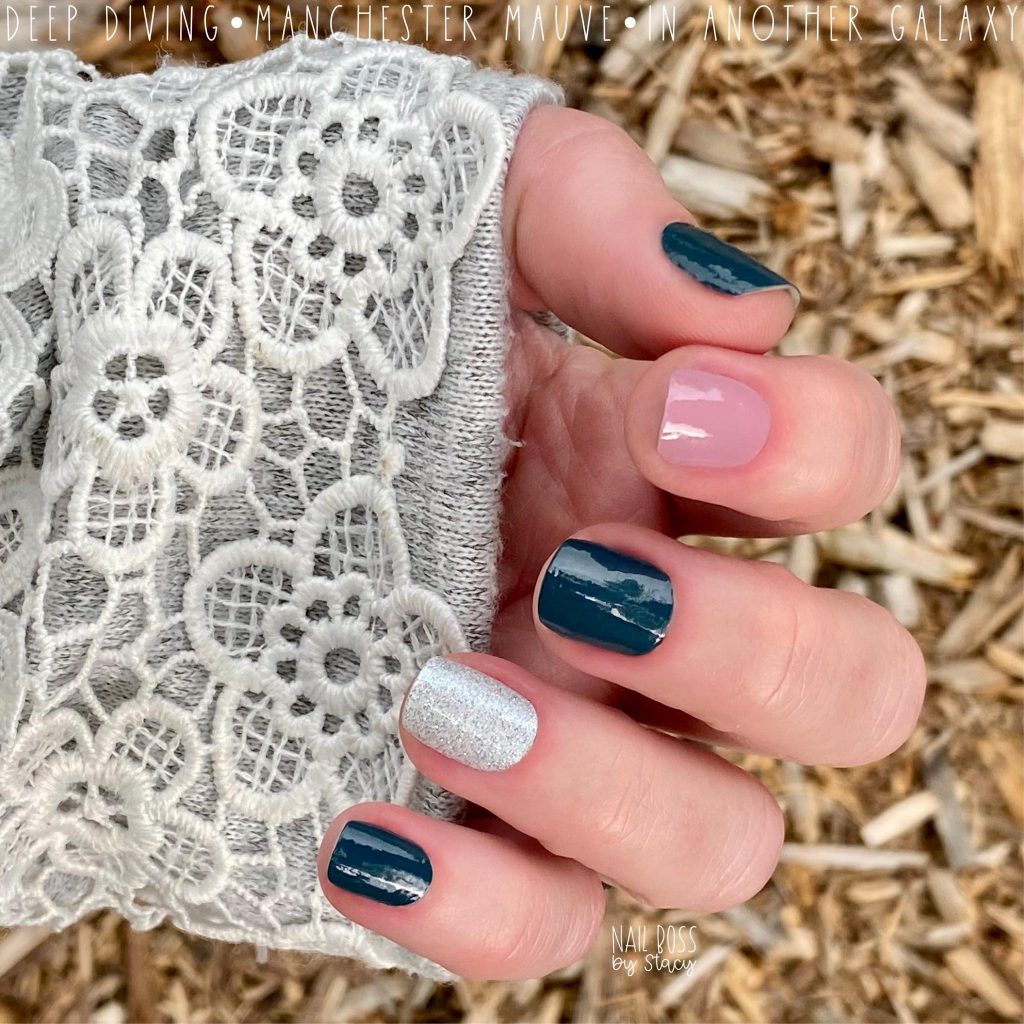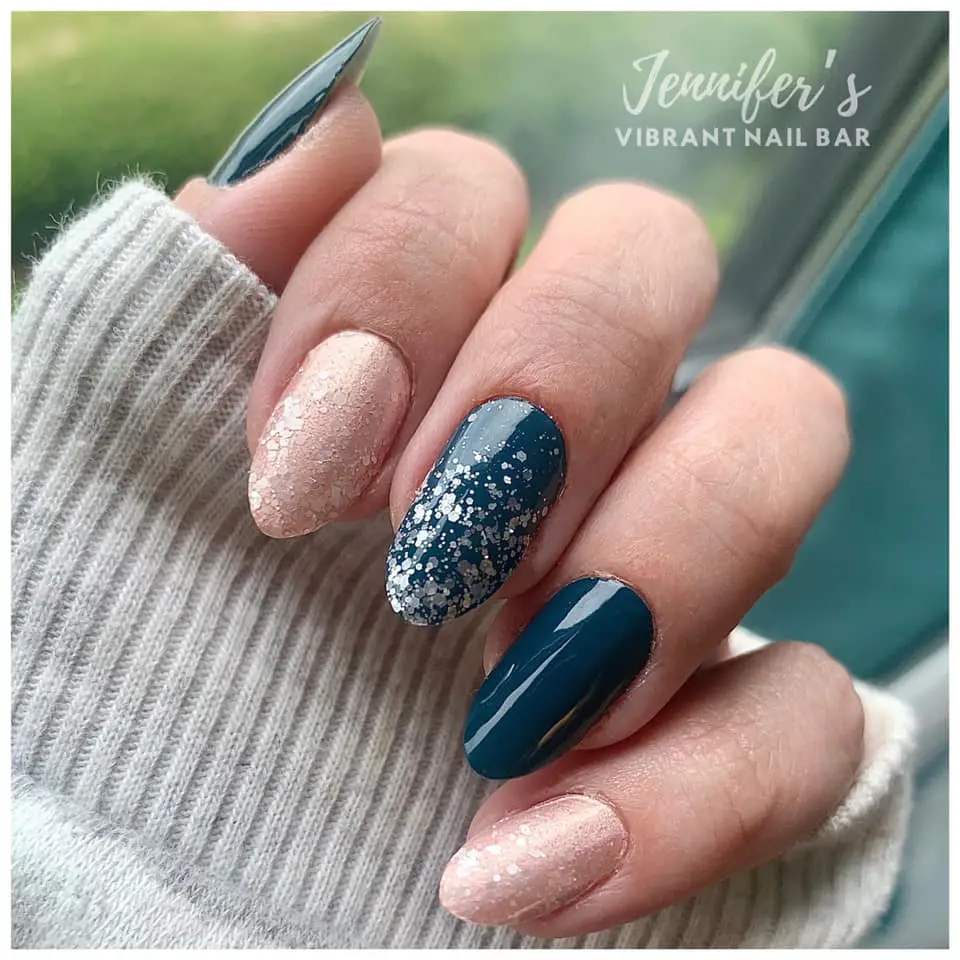 Miscellaneous
This section is dedicated to anything that I didn't think would fit in other sections for a Color Street Deep Diving combo or that I just didn't want to make a separate section for. My favorite is the one immediately below this paragraph that has plaid and a red/orange glitter. It just screams fall which is my favorite season.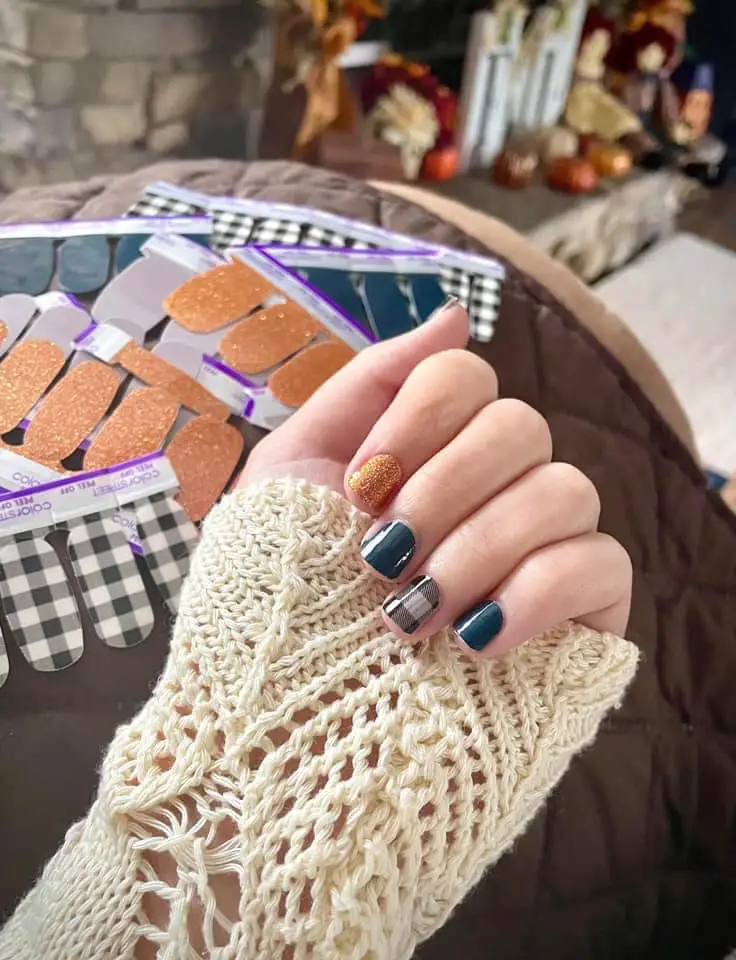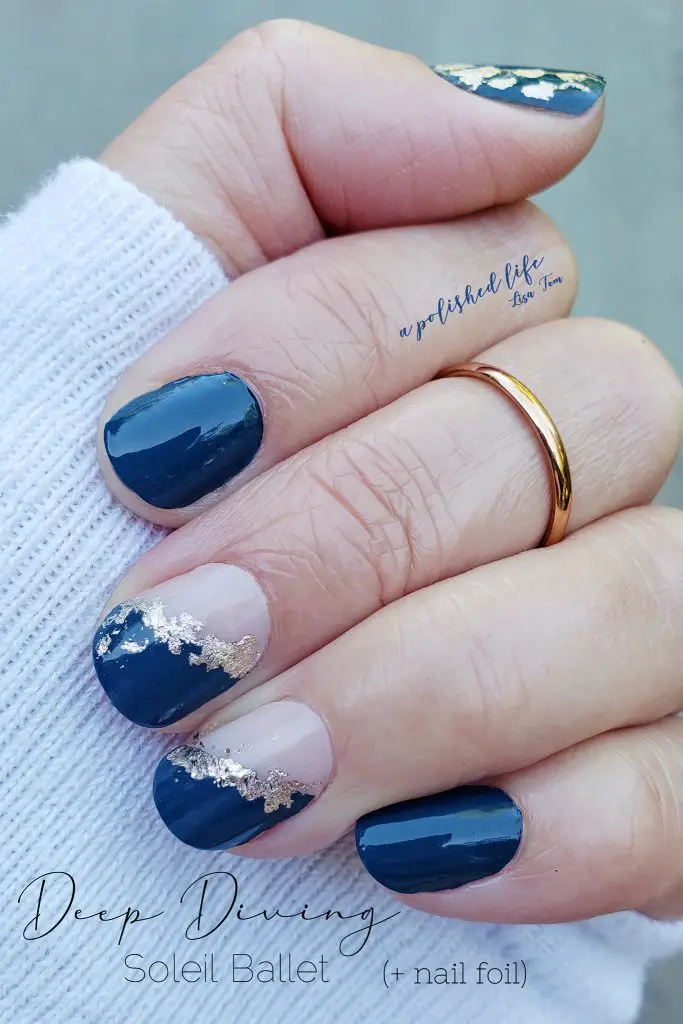 The gold nail foil is a great way to add some extra to your manicure easily without trying to cut out pieces from a gold Color Street set. This is the gold foil that was used to make these two nailfies (above and below this paragraph).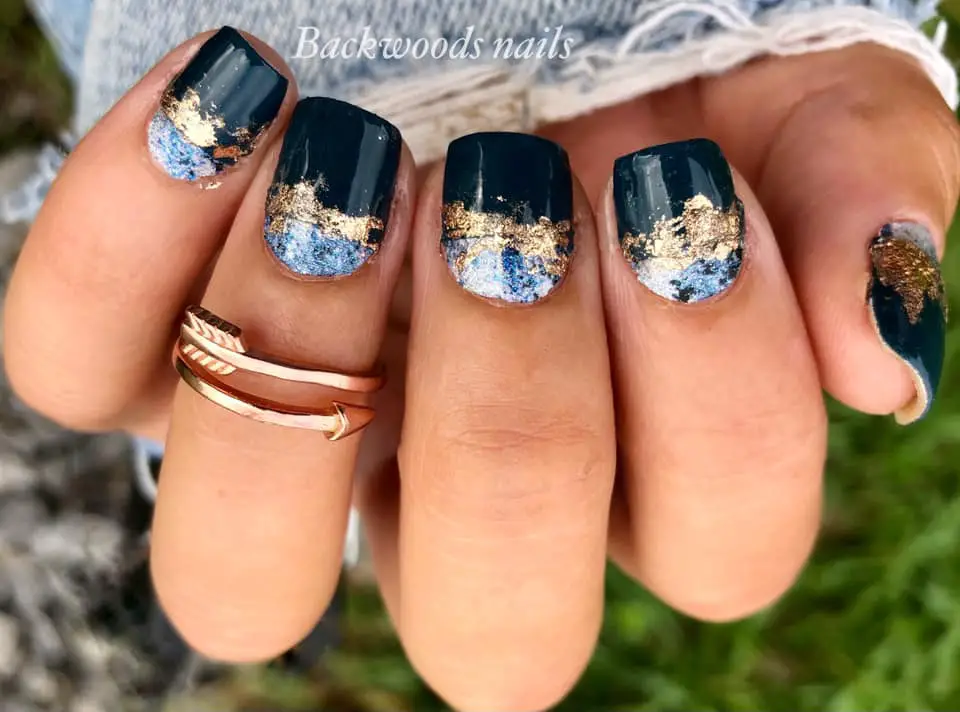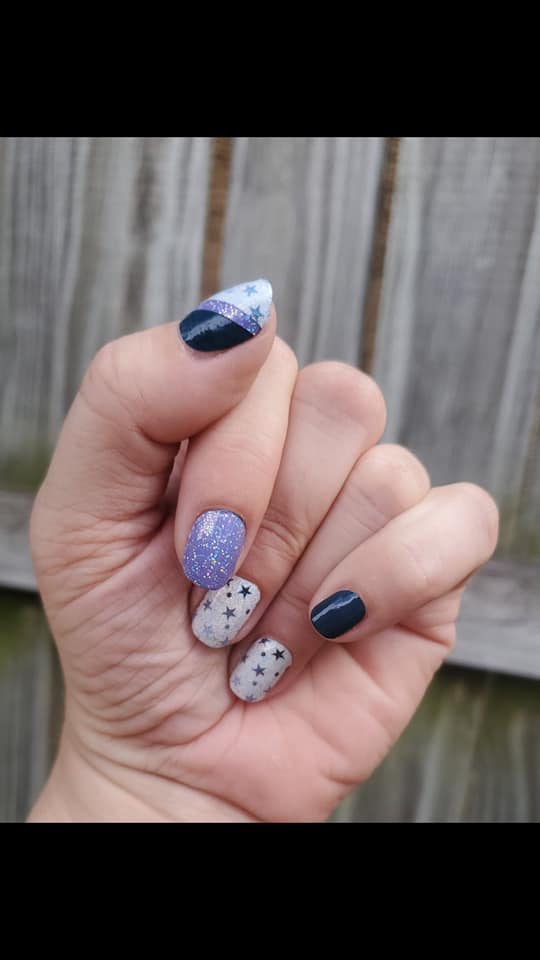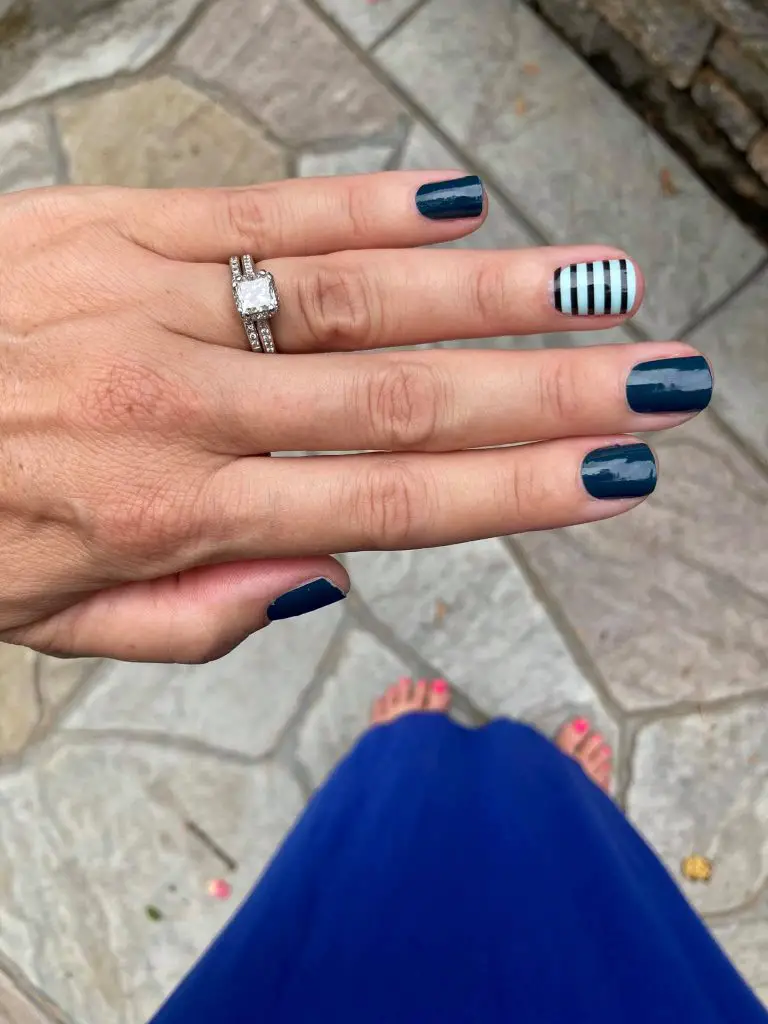 Did you use any of these nailfies as inspiration for your next Color Street Deep Diving combo? Hopefully this collection gave you some ideas that you wouldn't have thought of to try. Sometimes trying everything is the best option.
Em