If you're like me, you missed out on getting a chance to have the Color Street Feeling Fab-boo-lous glow in the dark ghost nail polish strip design. It can get really frustrating when the design you want sells out within hours and because it is a seasonal launch they don't get restocked. But if you're really in love with that design, here are some amazing Color Street Feeling Fab-boo-lous replacements or dupes. And you won't have to pay 3x the value for them when they show up on eBay.
This post contains affiliate links for products that I personally use or believe you will love based on quality. If you click on a link and make a purchase I may receive a small commission (at no additional cost to you). This helps support and enable me to continue to make emazing content for you!
Updated October 7, 2021
Boo Busters – LovelyHello
LovelyHello is one of my favorite Color Street dupe companies. They have a huge variety and their wraps are great quality for an even greater price.
While this design doesn't have the wavy lines, it does still have the cute glow in the dark ghosts all over the nail on a black background. It's definitely a great option if you had your heart set on finding Color Street Feeling Fab-boo-lous replacements.
You can shop this nail wrap here.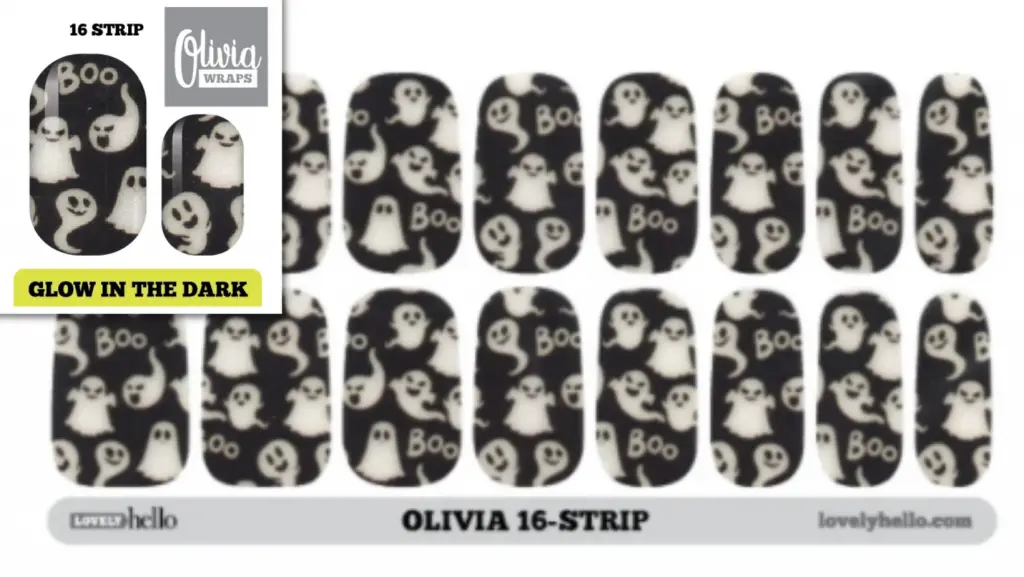 Ghosts #1/#2 – Nailfordable
Nailfordable has a lot of great nail wraps including some wider sizes for those with bigger nail beds. These two designs caught my attention as great Color Street fab-boo-lous replacements despite them NOT being glow in the dark. If you wanted to add some glow in the dark to these, here is a great glow in the dark top coat you could apply over the top of part or all of the strip.
The ying yang design of Ghosts #1 gives me really similar vibes to Color Street Feeling Fab-boo-lous because of the curvy lines, but I couldn't get over the cute little ghosts faces of Ghosts #2! Either are great Halloween nail wraps.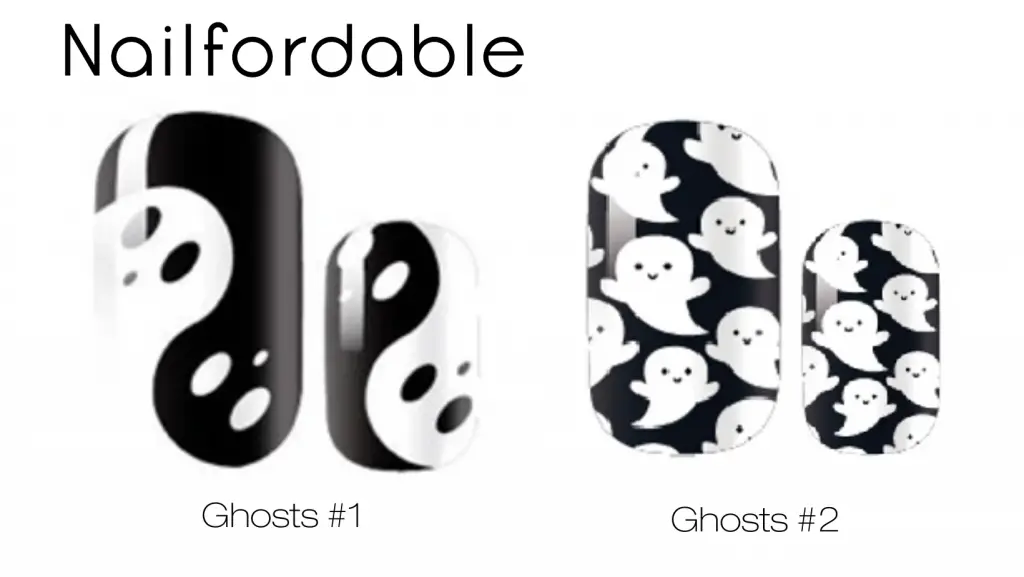 Lights Out – Lily & Fox
Here's another great option that is not so design crazy as it gives some wraps that only have 1 ghost on them with a solid black background. These little ghosts are adorable and not scary which is great for me! These nail wraps also tend to be on the smaller size being more comparable to Color Street petite sizing.
What would be really cool is if you cut out the single ghost and added it to a different Halloween nail wrap or background color. You could then have another glow in the dark ghost mani!
You can shop this Halloween design here!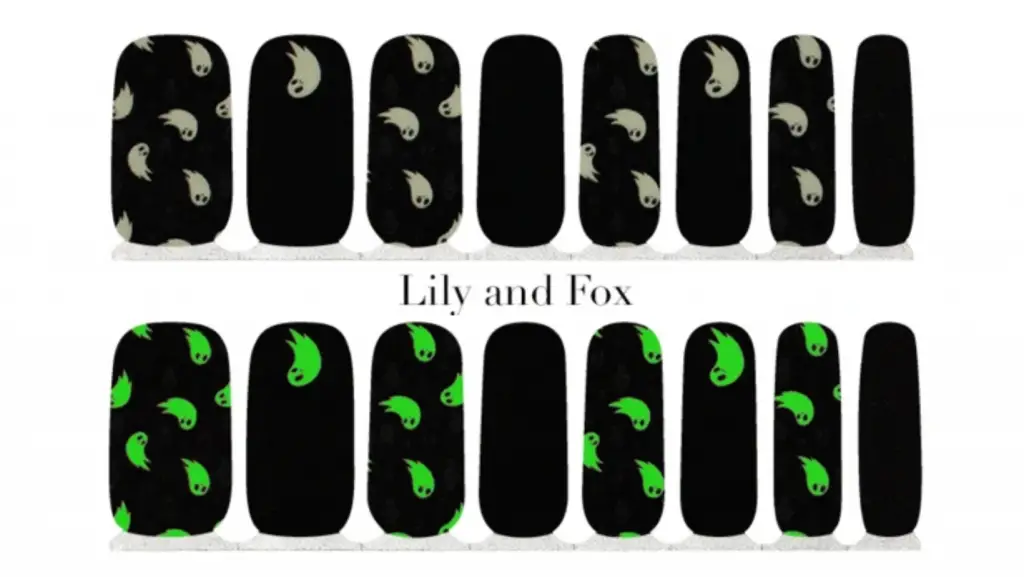 Hopefully you can enjoy one or all 4 of these despite not being able to get ahold of the Color Street Feeling Fab-boo-lous design. You can still have creative Halloween nails and even at a fraction of the cost.
Em