There are exciting Color Street Black Friday 2021 deals all month long! You can find the details here.
Updated November 10, 2021
There's been so much going on in 2020 lately that you'd think nothing could go right! Maybe you've been stuck at home quarantined or furloughed from your job. Maybe you've been home schooling your kids and just need something for you to make yourself feel special. That's where Color Street comes in with their Black Friday surprise! Every year they release a new and exclusive nail polish color(s) for Black Friday. Previous years these colors have sold out within 1 hour of launch!
If your idea of a good time includes purple and glitter, look no further!
Let me introduce your new favorite color of 2020: Living the Gleam!
These are WHILE SUPPLIES LAST starting Friday November 27, 2020 at 10:00AM CT and can be purchased through the Color Street website. If it is a color that you're in love with, don't wait to snag one or two. This Color Street Black Friday glitter WILL sell out. It's just a matter of when.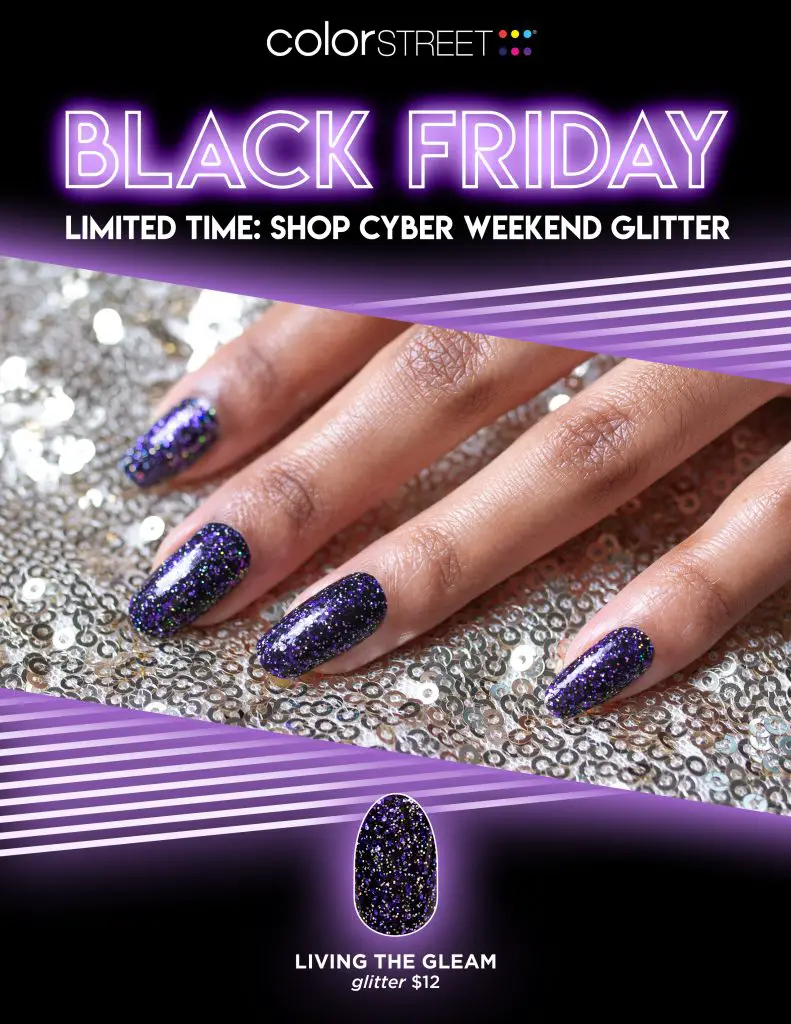 Living the Gleam is a deep purple and black glitter with a holographic feel. It's very dramatic which is perfect for this time of year! They also give me a space/universe feel. Color Street Black Friday never disappoints, that's for sure.
You could easily mix and match with it or wear it on it's own. (Find out how to save your left over strips for future use.) I might even hoard it until Halloween next year for a spooky glitter. And yes hoarding Color Street is acceptable.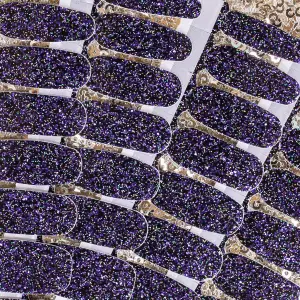 You're not going to want to miss out on these Color Street Black Friday nail polish strips!
Haven't tried Color Street before? Check out the many reasons why nail polish strips are the best option for anyone with a busy life! With no dry time and no tools you can "paint" your nails anywhere and anytime.
Emily