As a lover of nail wraps/nail polish strips, I understand the need to want your nails fast and free! (thank you Amazon Prime!) While there are a lot of quality nail wraps on the internet, not all of them have free shipping. That's why I compiled this list of the best nail wraps on Amazon to satisfy that need!
Not sure if nail wraps are the best option for you? Read my complete list of nail wrap pros and cons to help make that decision first.
Also, as new best nail wraps on Amazon show up I will update this list to make sure only the best is included.
This post contains affiliate links for products that I personally use or believe you will love based on quality. If you click on a link and make a purchase I may receive a small commission (at no additional cost to you). This helps support and enable me to continue to make emazing content for you!
Best Basic Nail Polish Strips
The best basic nail polish strips on Amazon would be the brand Tough Girls. They have a lot of different designs and colors to chose from in addition to that free Prime 2-day shipping. The company itself also offers a "100% adhesive guarantee" and if the strips come off your nail faster than they're supposed to they will send you a free replacement set! If that's not service, I don't know what is.
You can find all 64 of their designs here on Amazon.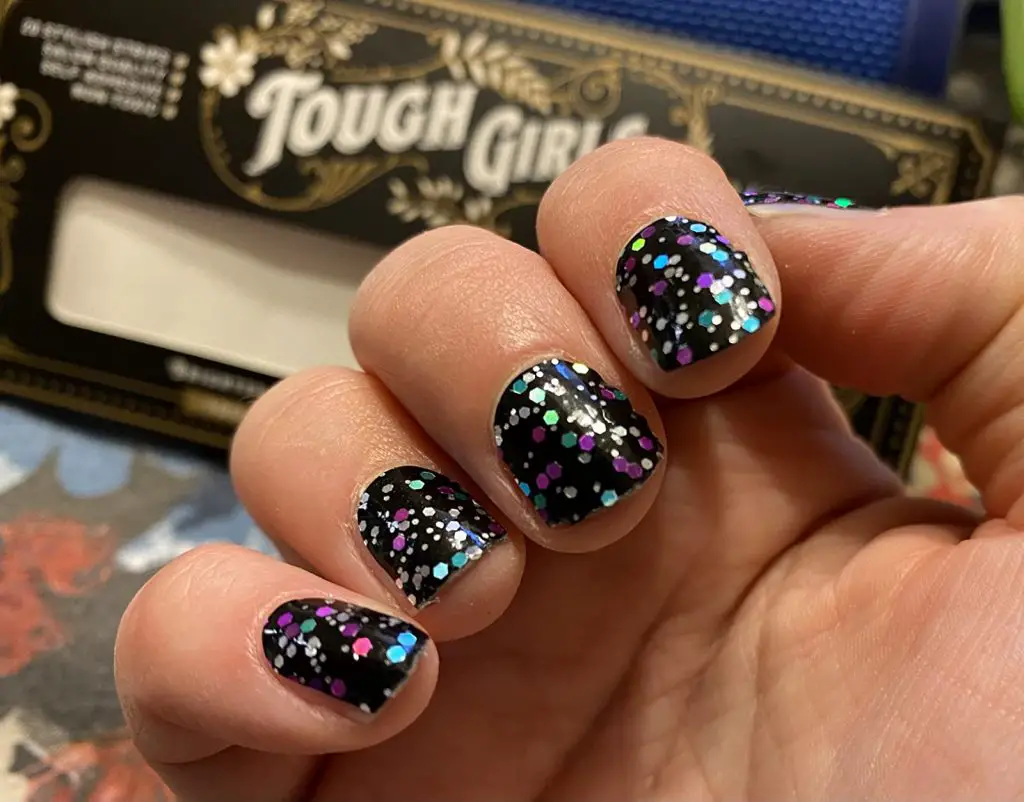 Best Semi Cured Gel Strips
The NAILOG brand is quickly becoming a front runner in the semi cured gel nail polish strip world. They have their own website, but you can get Prime 2-day shipping on Amazon for the same product! You can even get a FREE UV lamp with the purchase of any 2 NAILOG designs (just make sure to put the UV lamp into your cart to get the deal).
These strips can last up to 2 weeks and have amazing customer service if there's a problem with the product.
You can browse all 27 of their designs and colors here!
Best Glitter Ombre nail wraps
The reviews say it all – long lasting and many compliments! Not only do you get 14 different colored glitter ombre nail wraps, but all them only costs you $12.99! That's less than $1 each for one of the best nail wraps on Amazon. You can see all the different colors here, but for that price how can you not get them?
Some people are even comparing the quality to Color Street nail polish strips, but that they are somewhat thicker.
Best Halloween nail wraps
If you're a Halloween person it goes without saying that you need to stock up on Halloween themed nail wraps! These Kalolary wraps are the best nail wraps on Amazon for Halloween designs. They are cute, scary, and above all cheap while still lasting about 1 week! You won't regret getting these before they sell out for the season.
Best Marble nail wraps
Marble is a classic and chic design that many nail wrap companies are trying to create. However, these Maitys brand wraps are the best nail wraps on Amazon with that geode/marble design. You get a total of 12 sheets of nail wraps and they offer 7 different themes (abstract, retro, fancy, etc).
The reviews are in and people love them! They seem to be thinner than some other brands on Amazon and are recommending a top coat.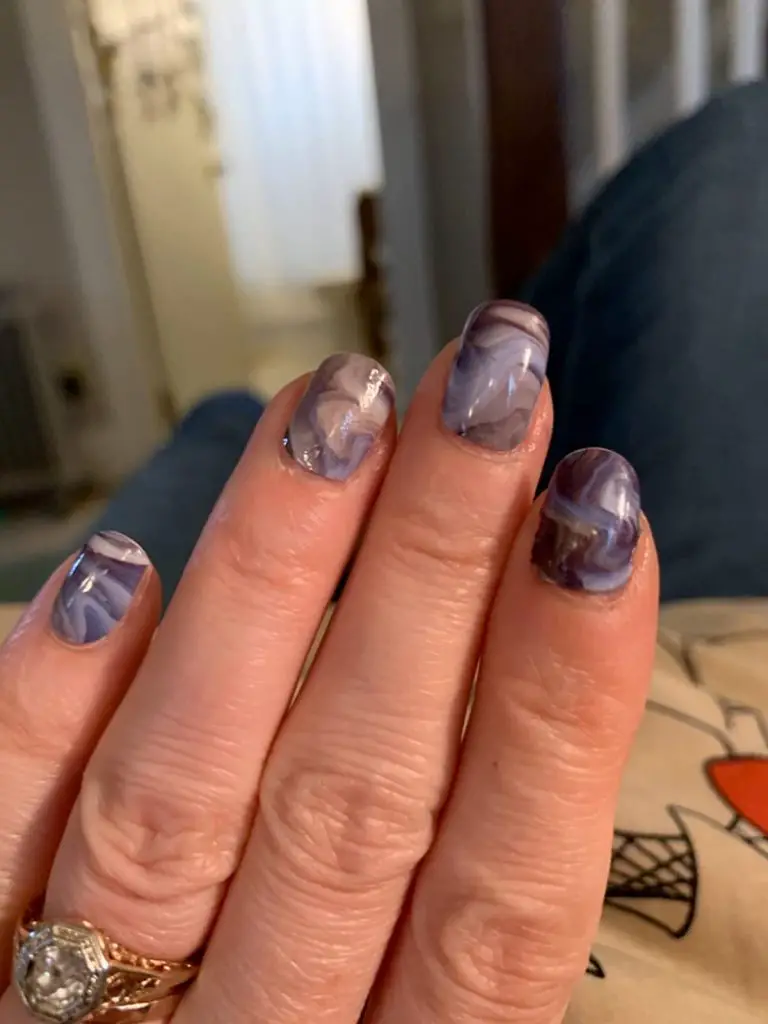 Best Christmas nail wraps
While there are a couple good brands for Christmas nail wraps on Amazon, I found these ones to be the best. There are 12 different designs that are cute and classic, but not overly cartoony which can sometimes be a problem.
While there are other brands that are better than what's on Amazon, for what you pay you get some incredible value! What nail wraps have you found to be great on Amazon?
Em