Disclaimer: I am an Independent Color Street Stylist. Any views, tips, suggestions, or opinions represented in this blog are personal and belong solely to myself and do not necessarily represent the Color Street company.
While looking for a Christmas/Holiday manicure to do, I came across this candy cane nails design with an accent with green glitter!! It was so cute and very eye catching! I just had to attempt! 
FYI: Even though this tutorial uses the Color Street collection from 2018, use this design with different colors!! Check out the current selection by going here!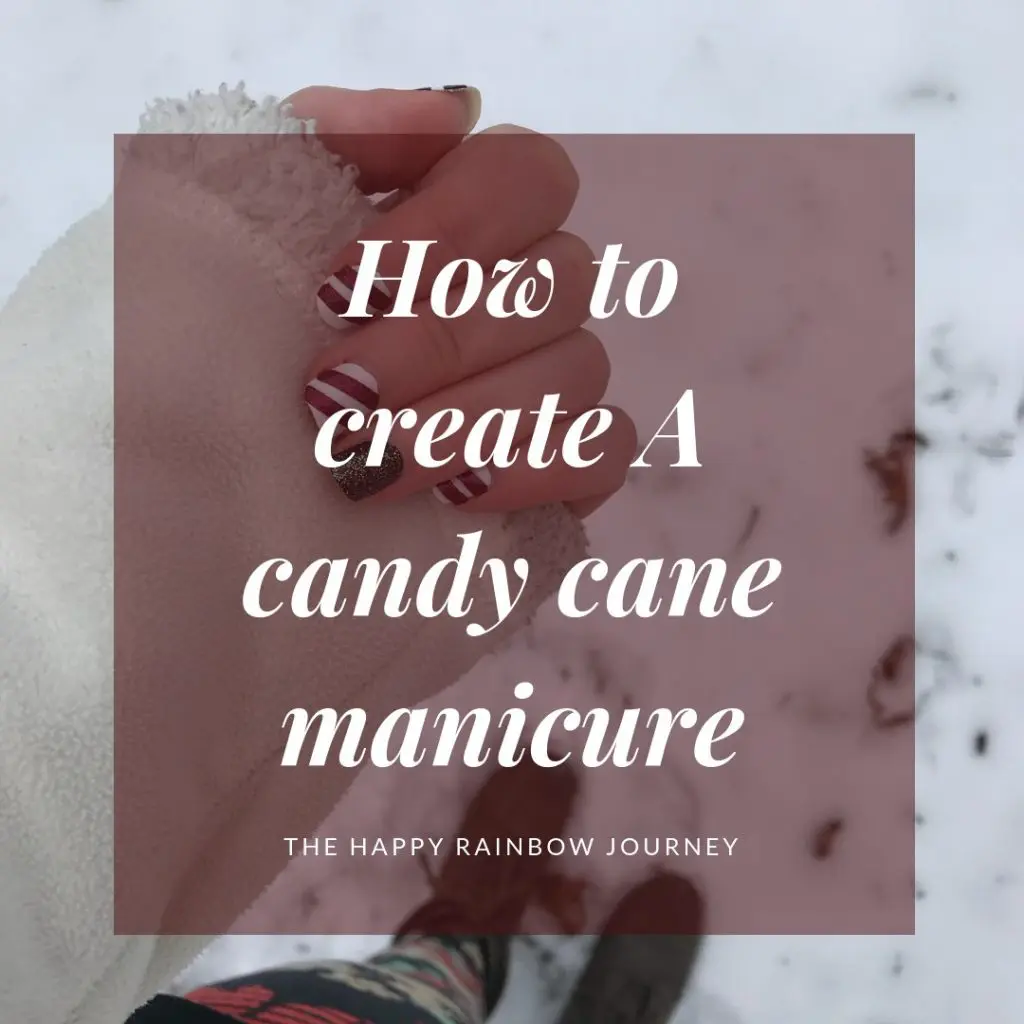 Let's begin!
I started out with my accent green glitter using Color Street's "All Spruced Up" color from their 2018 Holiday collection. It is the most perfect Christmas tree green and I had to use it. The next part was slightly more of a challenge. I don't like to use liquid nail polish anymore since I discovered Color Street 100% nail polish strips and they don't have a solid white set at this time. (they do now!)
Then it hit me. Why don't I just use the white french tip sets! I covered my entire nail with the strip and used a metal cuticle pusher to "cut away" the excess at the base. I could then remove the excess at the tip with my thumb nail like I usually do. It actually worked quite well.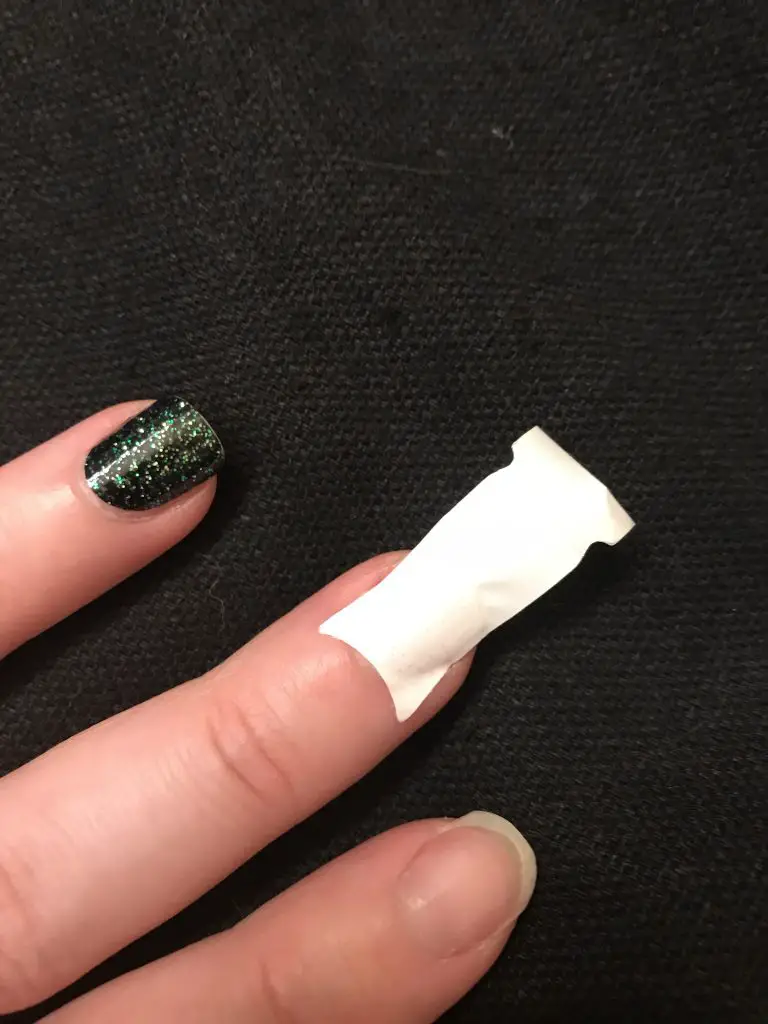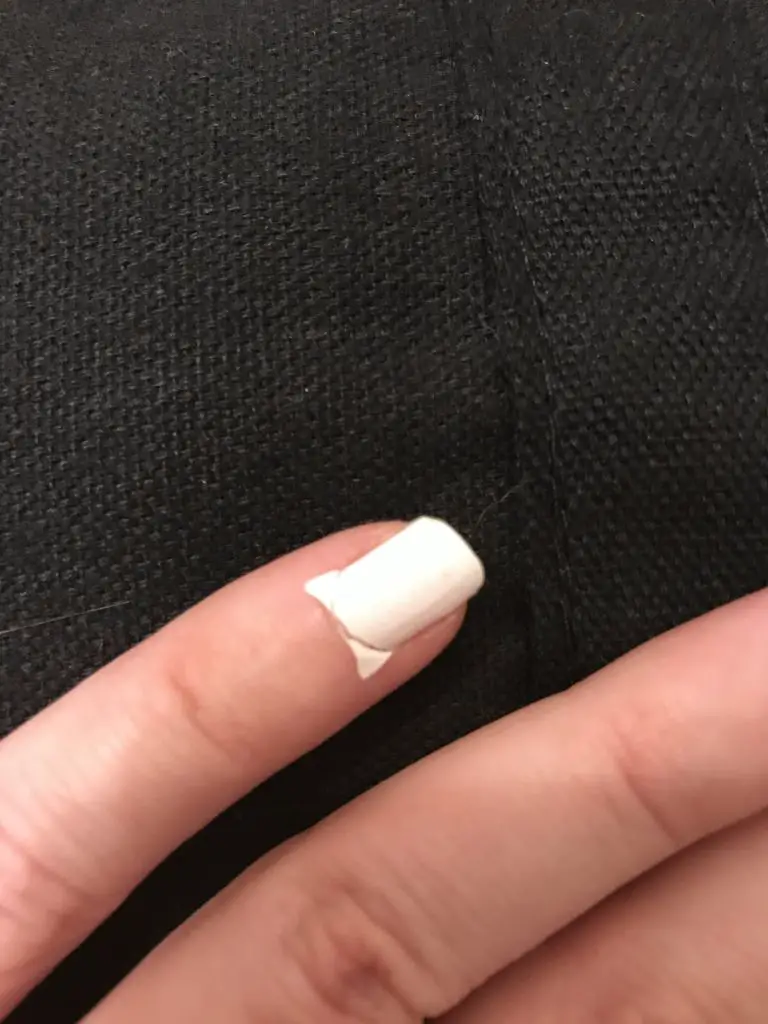 I would say the hardest part of this candy cane manicure was cutting the Color Street "Rio Red" into thin strips to place over the white to make the candy cane nails. I removed the clear plastic cover and then cut the strips before removing the paper backing. However, you want to make sure that you cut a long enough piece so that there is extra extending past the nail on both sides similar to the white on the entire nail.
I then used the metal cuticle pusher to remove the excess on either side. Sometimes I had to use a nail file to VERY GENTLY file some excess that didn't seem to cut with the cuticle pusher. With Color Street it is important to keep the strips off your cuticles. If you need more information on Color Street application – check out the Ultimate Beginner's Guide to Color Street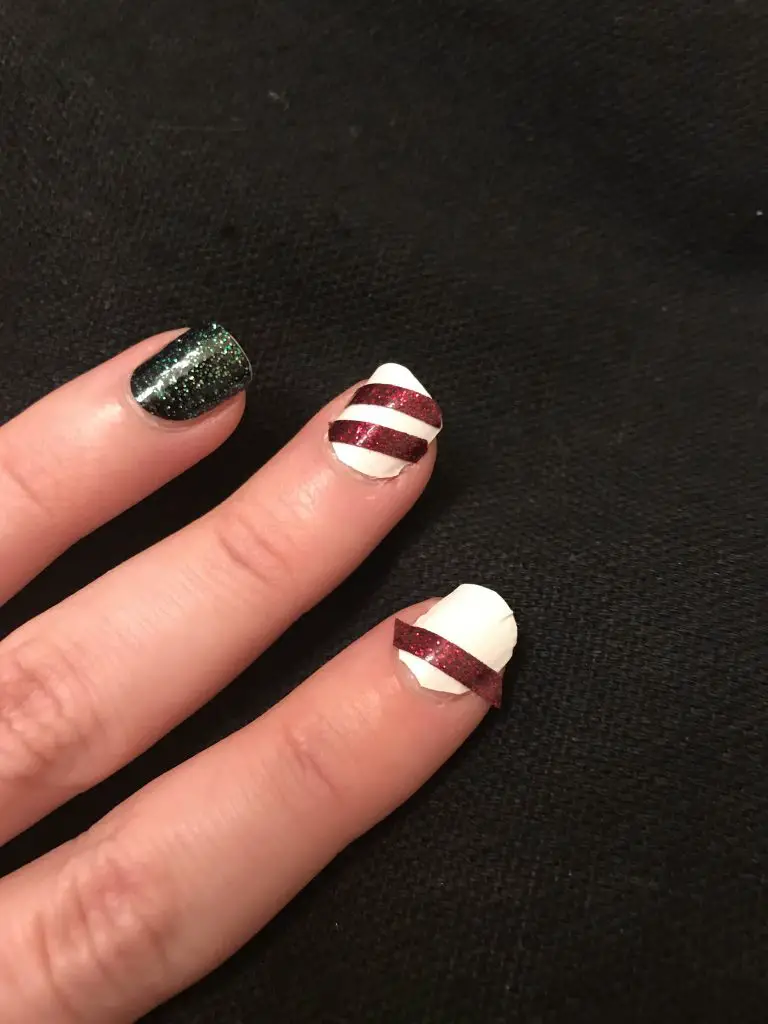 The final touches would be a coat of a clear top coat of liquid nail polish! This will seal down any edges and make sure the red stripes do not lift up. This is not necessary, but you will definitely get 2+ weeks of wear.
Have you tried this design before? Did you use Color Street?? Join our community of Color Street lovers on Facebook and show us your creations!
Emily
Independent Color Street Stylist
www.thehappyrainbow.net
Finished Candy Cane Nails: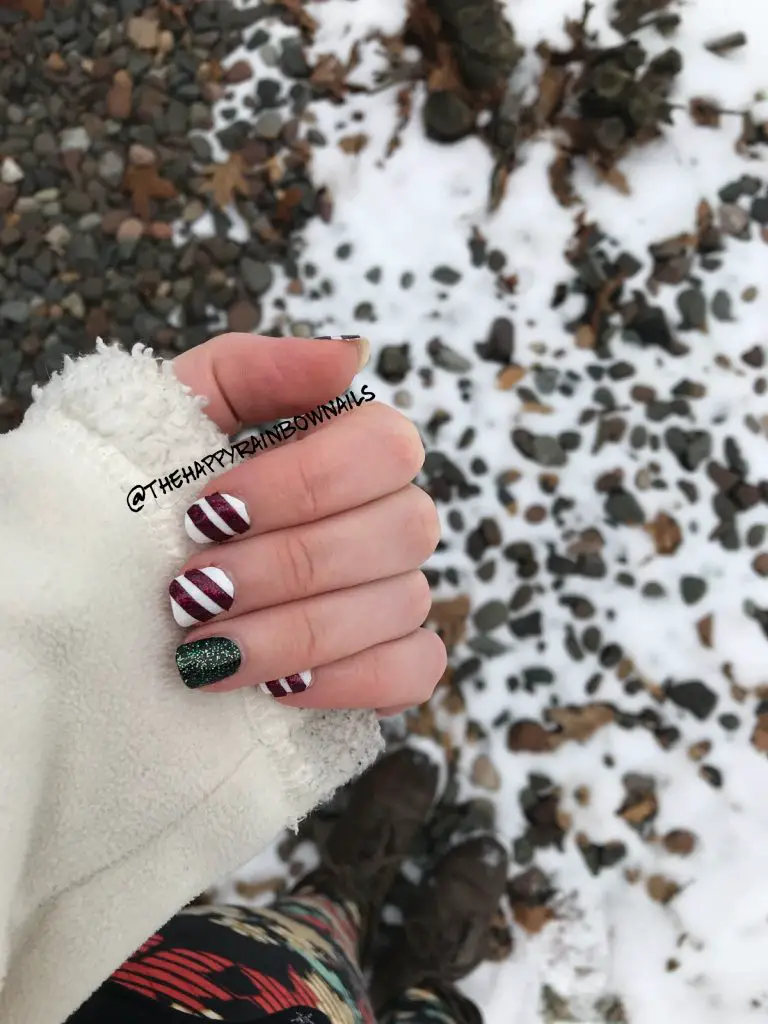 I did this candy cane manicure the day before we were scheduled to take family photos for my grandparents' 60th wedding anniversary!! We took them at my uncle's house in Wisconsin. He has a beautiful yard that was recently covered with snow and I just HAD to go crazy taking "nailfies." haha
My cousin is a crazy horse lady and had this costume horse head! I, of course, had to take a photo with that! (You can see my crazy face in the eye of the horse!)