Learning how to apply french tip Color Street is the easiest way to get a flawless DIY french tip Manicure. There are no tools needed to get the perfect curve and there's no drying time between the tip and the overall top coat. And at $14 per manicure with a never-ending BOGO, it's the cheapest option around!
The biggest different to the french tip application from the basic Color Street application is the two-step process instead of one strip application. Now, that doesn't mean it's harder it just requires a little more work to get that look.
Updated October 7, 2021
Here is a basic infographic to show you how to apply french tip Color Street step by step.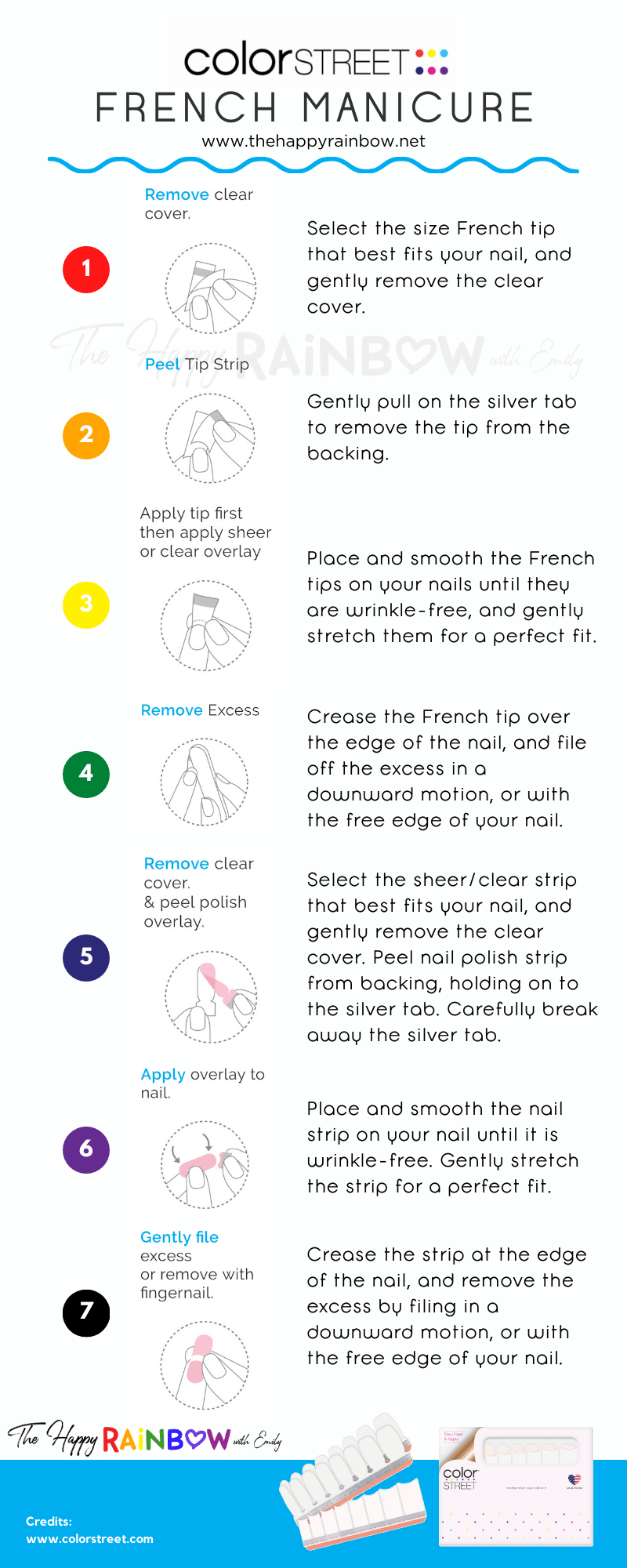 The French Tip Manicure can essentially be broken down into 2 steps.
The first step in how to apply french tip Color Street is the opaque white (or colored) tip to the end of your nails. This is the hardest part of application. It helps to know how to handle the strips first, but if you're new to the process they're still easy to use. Using the "anchor" method of holding the strip may be really helpful in this situation! It will keep your hand more stable.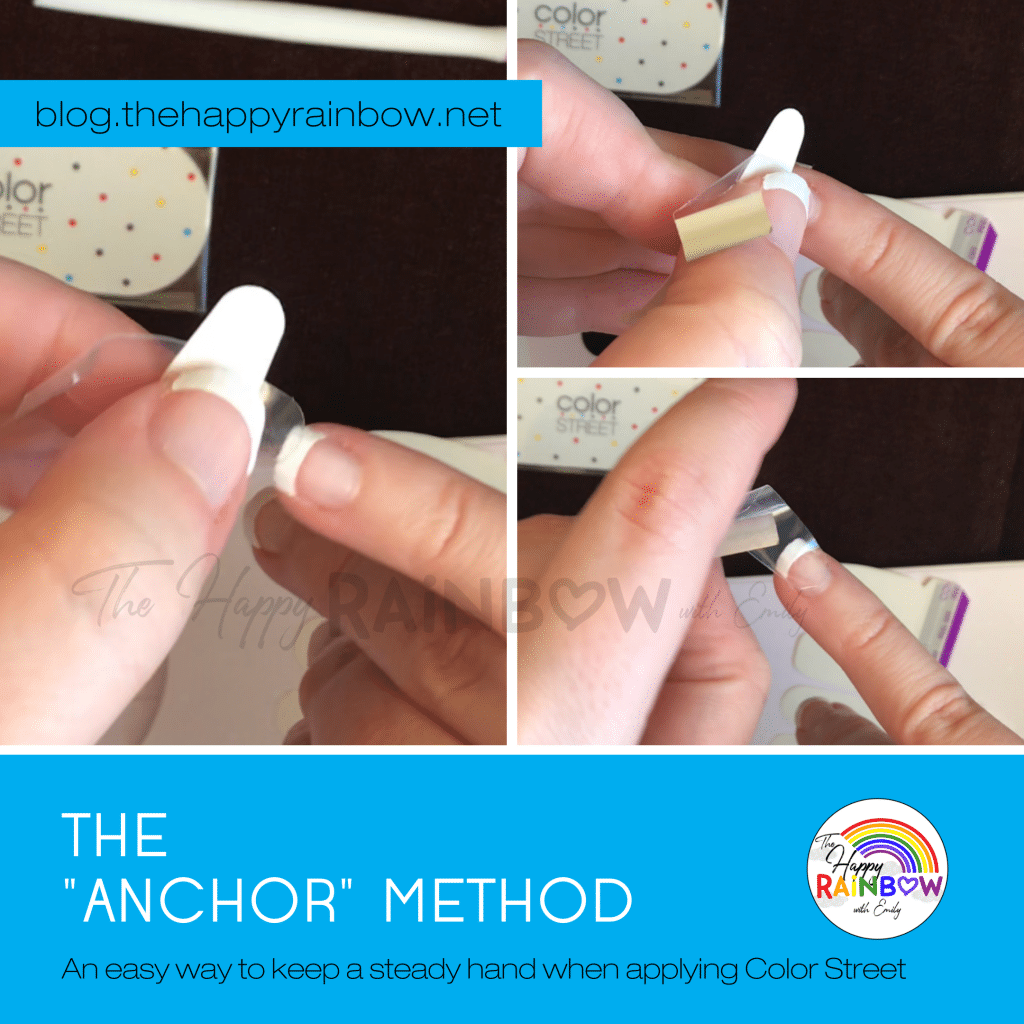 Then the second step to finish the French Tip Manicure would be to place a full clear or slightly colored strip (depending on the set ordered) over the entire nail. This seals down the tip making sure it does not lift up from the nail. If you're not new to Color Street this is the same process as applying any other strip (solid, glitter, design). Again, using the "anchor" method shown in the photo above will keep unnecessary finger prints out of the clear strip as well as giving you added stability.
Watch my application video to get an idea how it works on real nails.
If you're a classic girl who just needs a break from acrylics and gel, a Color Street French Tip Manicure would be perfect for you! They will set you back only $14, but with the online special of buy 1 get 1 free you get 2 for that price! That makes each French Tip Manicure $7. Make sure to look at all the available colors.
Don't believe that a Color Street French Tip Manicure can look as good as the salon version? Check out these nailfies of fellow Stylists!
New to Color Street and want the basics first? The Ultimate Beginner's Guide to Color Street will cover it all.
Emily
Independent Color Street Stylist
www.thehappyrainbow.net
Related Articles
Tips for the best nailfie
Things to know before joining Color Street
Tips and Tricks for Applying Solid Color Street