If you've been around Color Street since the beginning or even 2018, you might remember a turquoise design they had called Southwest Dream. It was constantly out of stock and was a beautiful vibrant gemstone shimmer! Gemstone colors are always a solid choice because while they have bright colors, they're still natural in tone. If you like gemstone colors make sure to strap on your head lamp and get digging to get Set in Stone with Color Street!
[cp_popup display="inline" style_id="2184″ step_id = "1"][/cp_popup]
As you'll see below, the Set in Stone with Color Street collection has a little bit of something for everyone. There's marble/stone, turquoise, and then there's one inspired by my favorite stone opal!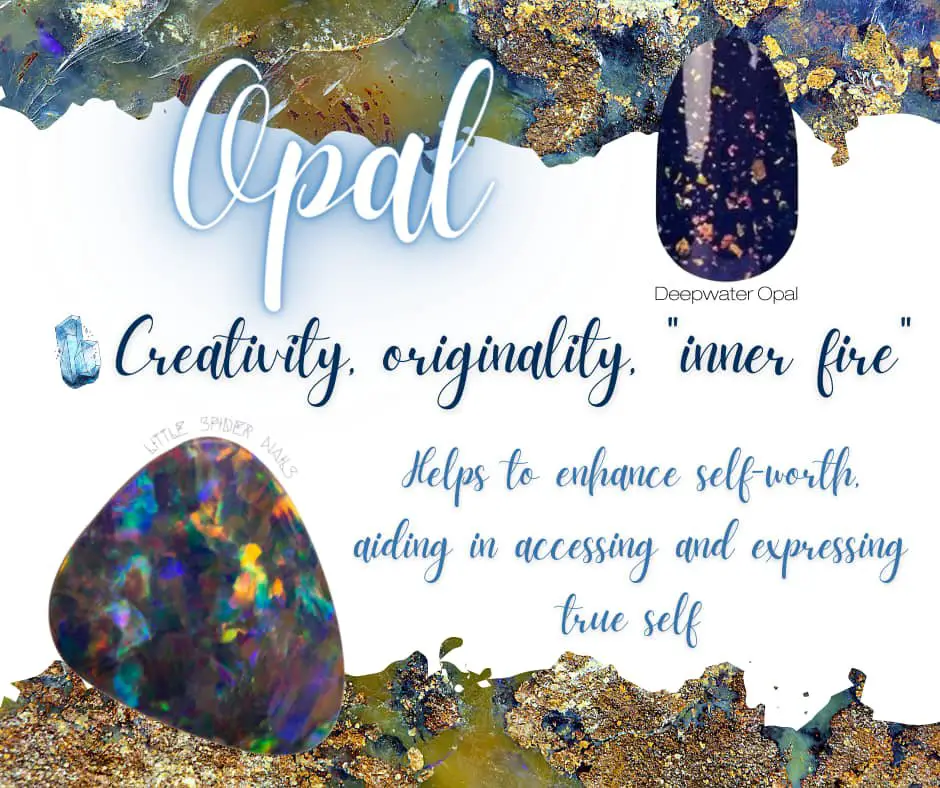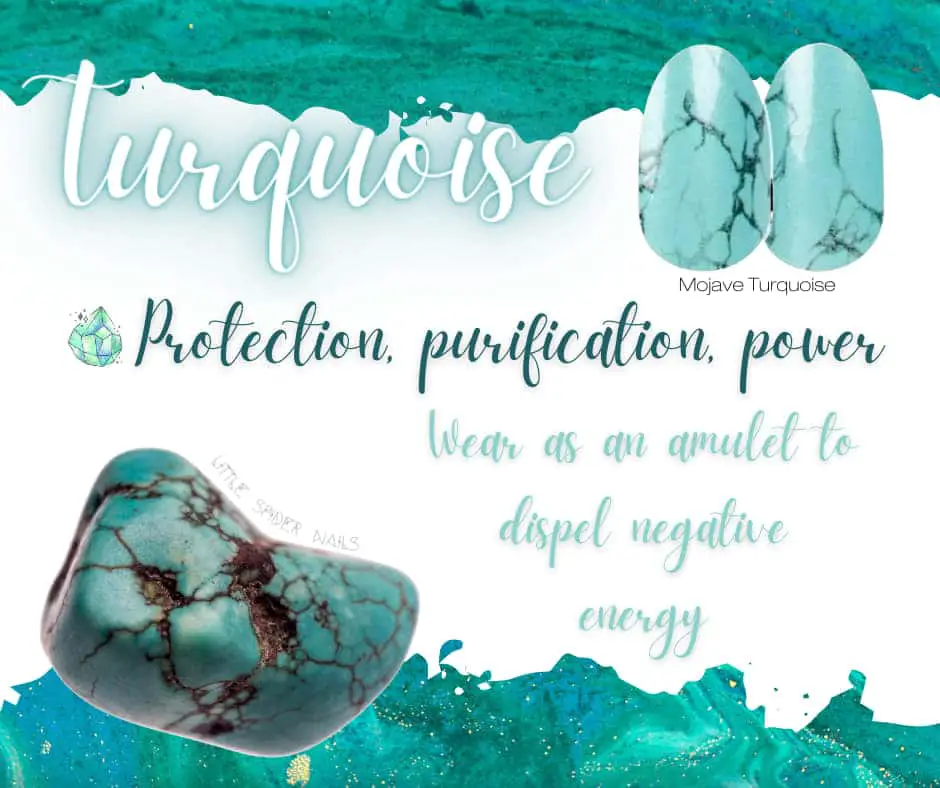 With each of the graphics above, it gives you a little bit of energy each mineral gives off. It's important to always keep a positive attitude especially after all that 2020 gave us. Which gemstone would you wear based on it's properties?
Also, with all the mini collections these are limited edition and are only available while supplies last! Like more than one? Take advantage of the never ending Color Street customer special of buy 3 get 1 free!
Find out what's launching next!
Emily Meyer
Independent Color Street Stylist
www.thehappyrainbow.net