This year 4th of July is on a Saturday which means it's a perfect year for festivities!! Even with COVID-19 still causing problems, there are ways to celebrate while still social distancing! That's what I love about DIY 4th of July nail art. You can feel festive without having to go anywhere or get patriotic in your backyard with a drink in your hand (Don't forget to take a nailfie!).
This post contains affiliate links for products that I personally use or believe you will love based on quality. If you click on a link and make a purchase I may receive a small commission (at no additional cost to you). This helps support my rainbow to continue to make great content for you!
If you don't know what you're going to paint for 4th of July nail art I've put together some great ideas that I've found online. They're all here in one place so you don't need to do your own search!
DIY 4th of July nail art ideas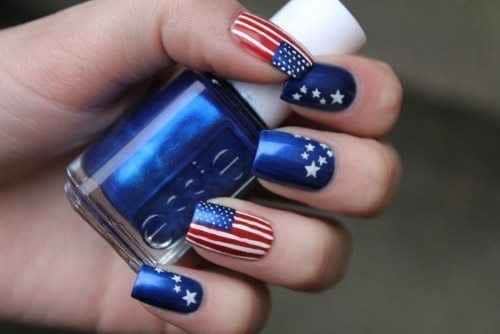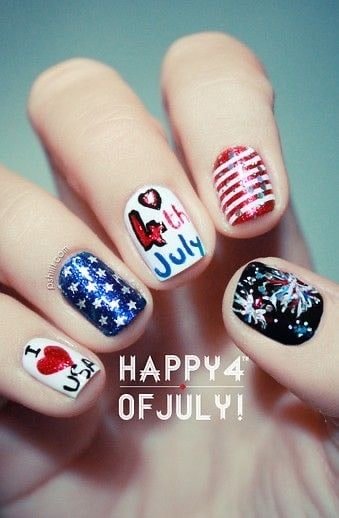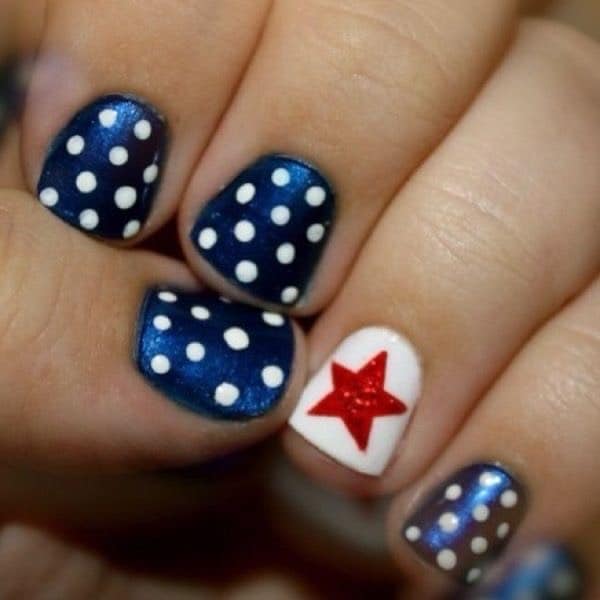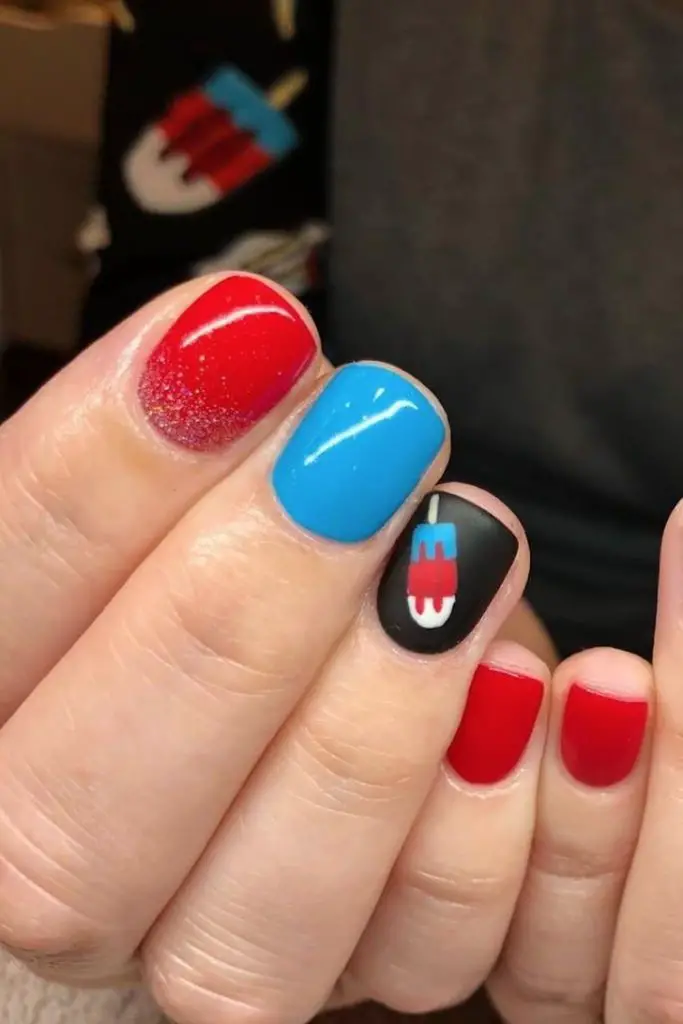 Take $5 Off Your First Order with Code WELCOME5 at Makeuperaser.com. Limited Time Offer.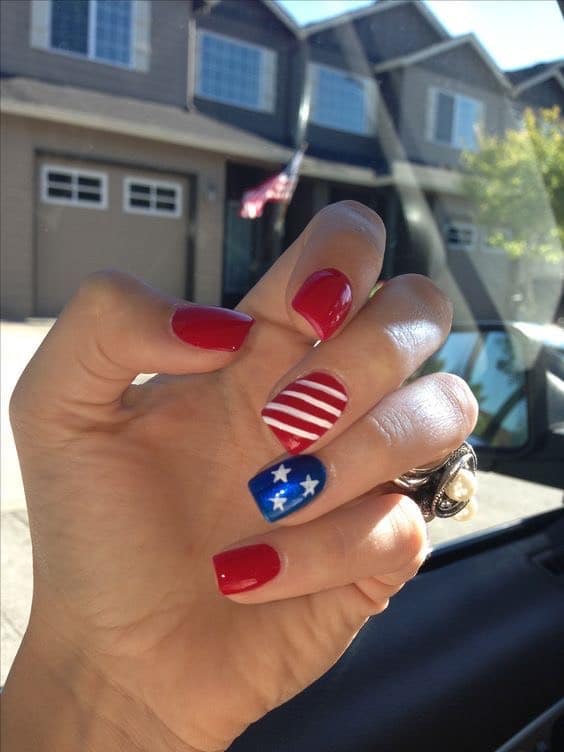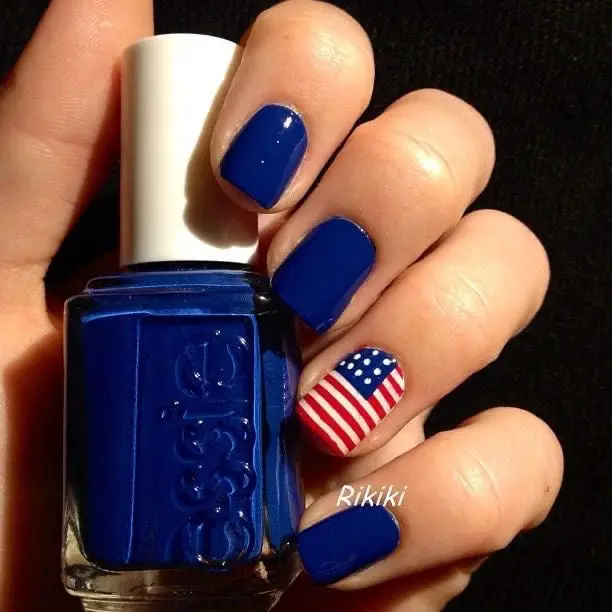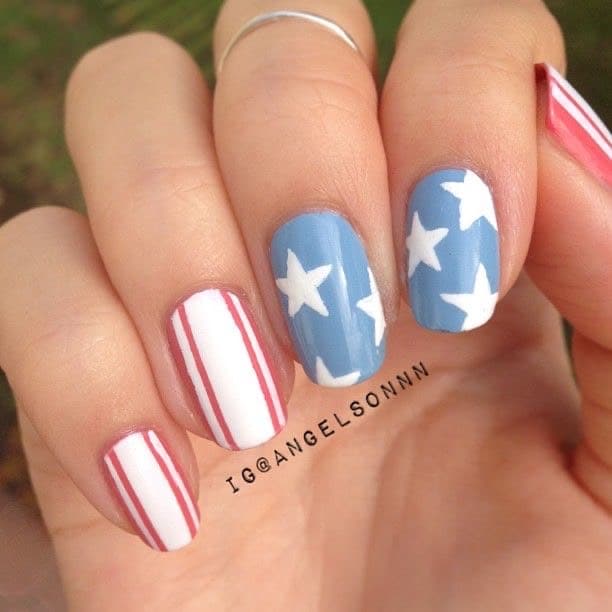 Don't feel like you have to stick to hand painted nail art either! Some people are amazing artists and have a lot of time on their hands. Other people just want a beautiful design on their nails without spending forever on it. Why waste your 4th of July painting nail art when you could be enjoying it! That's why nail polish strips/wraps and nail stamping are great alternatives!
Personally, I tend to stick to Color Street nail polish strips. They're 100% nail polish so they are easy to apply and can be cut/hole punched to get really creative with your own designs. They have many different colors and come out with holiday specific designs throughout the year. With theses I can get a put together professional looking nail design within 10 minutes.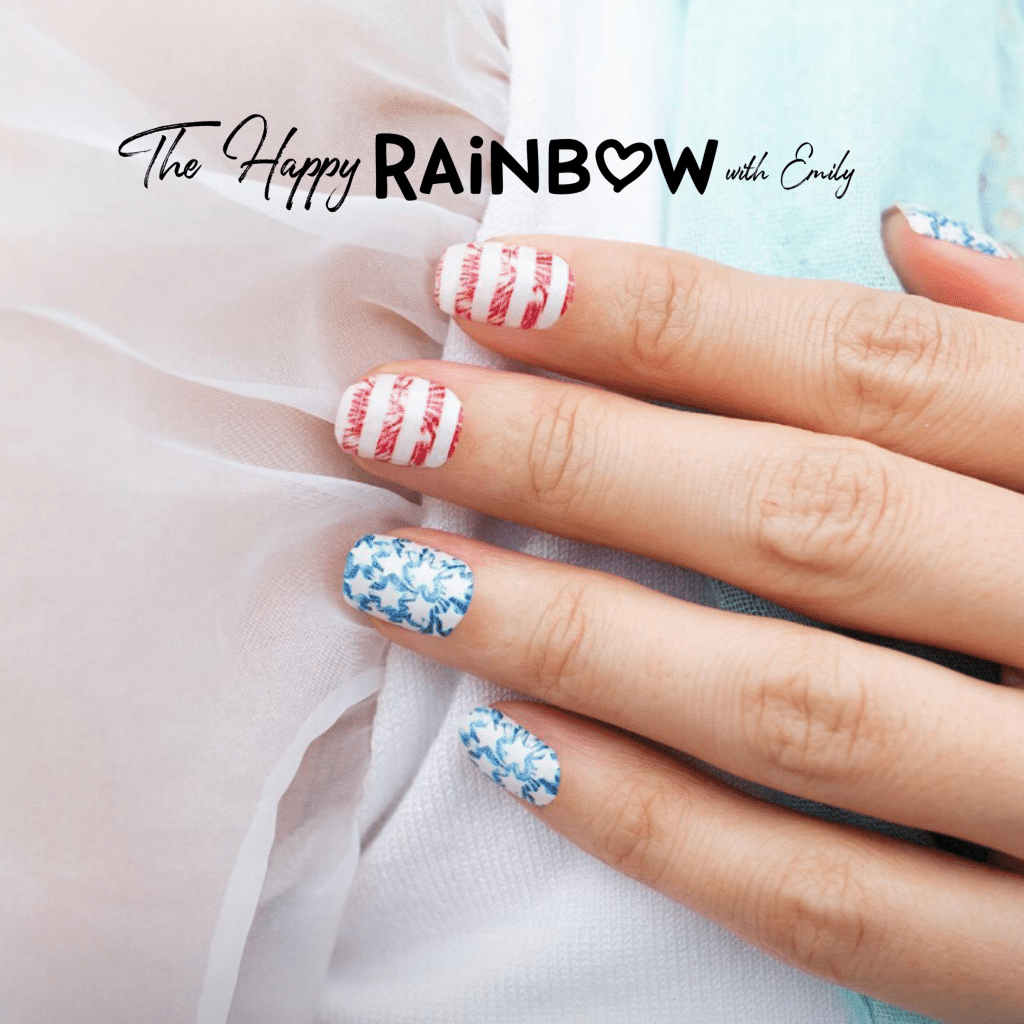 Nail stamping can be another quicker alternative to hand painted nail art. While this method takes longer than using strips/wraps, you can be more creative with all the different plates. Using a clear stamper you can transfer designs to your nail. No more crooked hand painted lines or messy looks! Don't have any or not what you need, check out these 4th of July stamping plates!
50% off at eCosmetics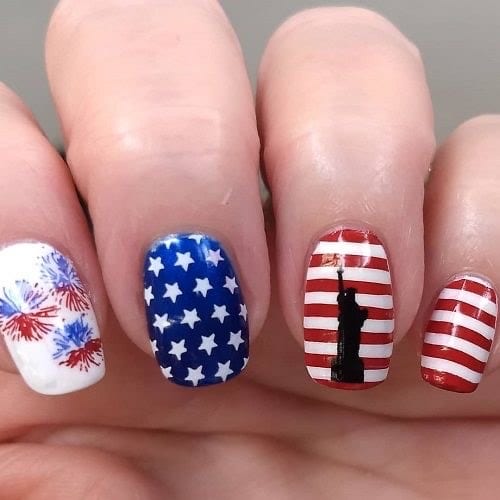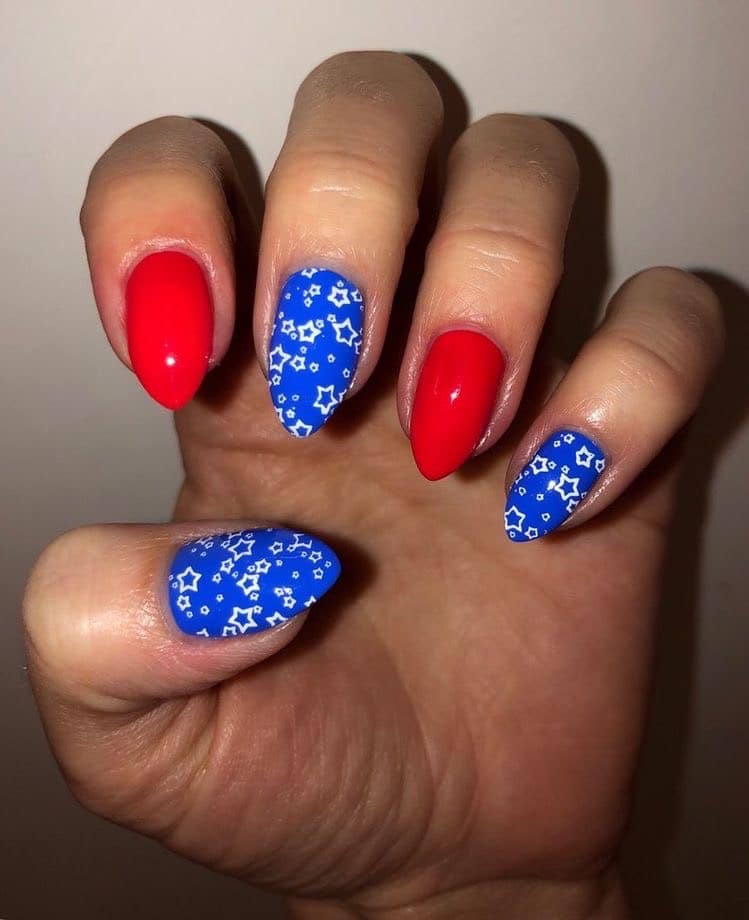 All of our make up is vegan and cruelty free! Shop Lime Crime Today!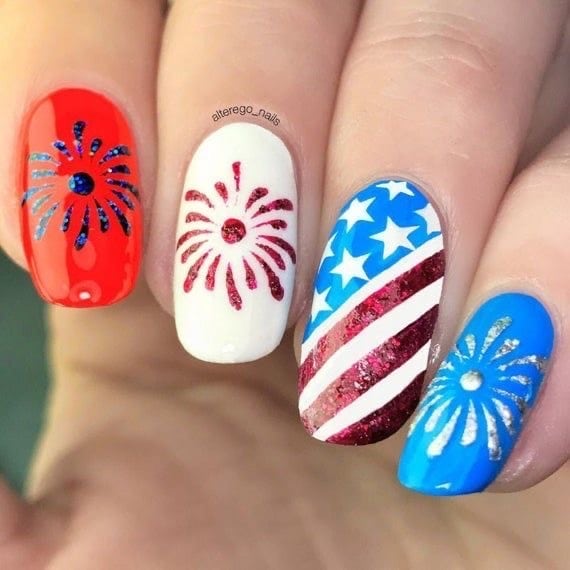 More To Read
DIY New Years Nail Art Ideas
How to Make Time to do your Nails