Disclaimer: I am an Independent Color Street Stylist. Any views, tips, suggestions, or opinions represented in this blog are personal and belong solely to myself and do not necessarily represent the Color Street company.
Spring is here despite what it might look or feel like outside. For many of us, we are stuck inside due to the coronarvirus. Color Street is a quick and easy salon alternative during this time. Feel confident and put together when all you're wearing lately are pajamas. You can do your nails quickly while still homeschooling your kids and tackling everything you never thought you'd have to do during this time of uncertainty.
**Check out Color Street's response to COVID-19 here.
REQUESET THE CURRENT COLOR STREET CATALOG HERE.
Keeping inside is a sure way to keep you and your family safe right now. Color Street has everything at the click of a button ready to ship to you without having to go to a store or mall! However, there are times when a good old fashion paper catalog is useful. Flip through pages of the Color Street spring catalog instead of waiting for a page to load with internet that is bogged down with increased traffic. We know that everyone is watching Netflix right now (because we are too!)
You can request your copy of the Color Street spring catalog by clicking on the photo below.

The Color Street Spring catalog launched March 17, 2020 that includes all the spring colors and designs to keep your nails ready for Easter and the first flower blooms. The themes are very much pastel and floral this year with polka dots sneaking through! Your spring plans are likely canceled, but keep the feelings alive with bright and colorful manicures and pedicures!
Join my Facebook group (for VIP nail polish lovers) to keep up to date on all specials, tips and tricks, giveaways, easy shopping, and more! Then complete this form below and our newest catalog will in the mail on the way to you.
Prefer to shop online? Feel free to browse the Color Street spring catalog online by clicking on the photo below. The website has daily updates with restocks and seasonal designs that are not in the catalogs.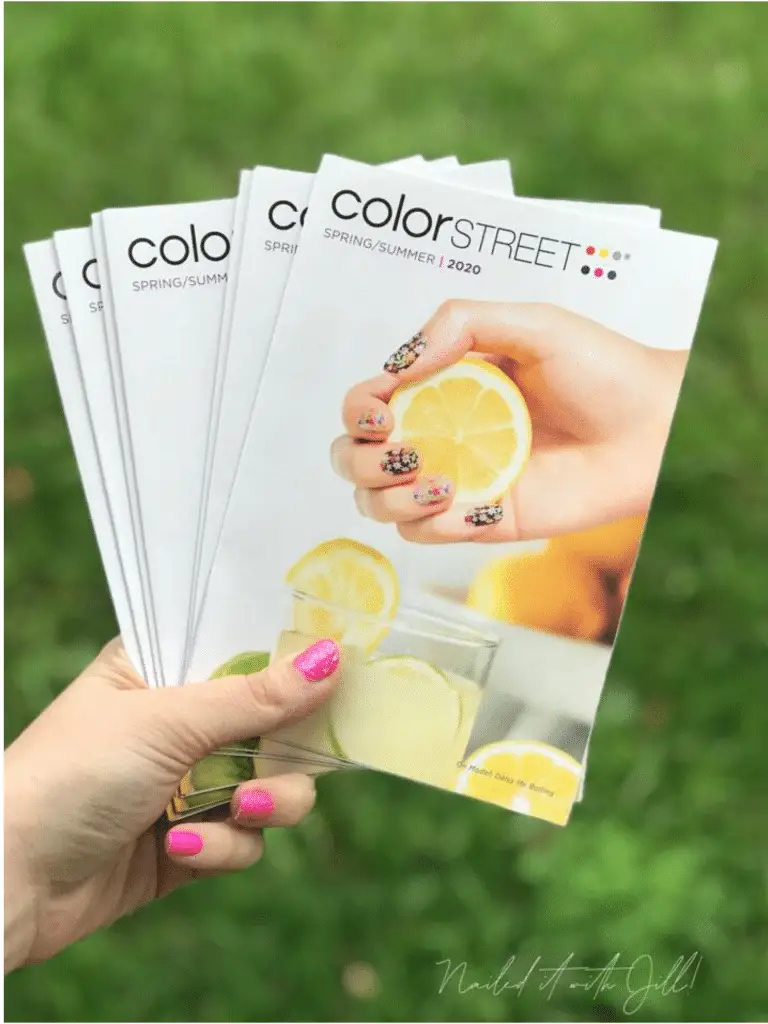 New to Color Street or doing your nails at home? Check out my article about why you should be using nail polish strips.
Emily Meyer
Independent Color Street Stylist
www.thehappyrainbow.net
Related Articles
Beginner Tips for Color Street
How to take the best nailfie
Color Street vs Incoco