If you've landed here, you're probably interested in the Color Street Canada launch information! Well it was LITERALLY just launched to us Stylists tonight! It is so exciting for everyone in Canada who has been interested in trying or buying Color Street nail polish strips.
First thing first. What is the launch date??!!
AUGUST 9, 2021
That means that in 1 month everyone in Canada will have the opportunity to purchase Color Street nail polish strips right here!
Also, not only can residents of Canada purchase nail strips they can join and become part of the Color Street Stylist sensation! This has been an amazing opportunity that is just now becoming international. There's no stopping this nail polish revolution with dry nail polish. You can read more about enrollment here including the Canadian specific information.
New to Color Street and looking to learn more about the actual product before the actual Color Street Canada launch? You can find out the details for yourself and why so many women (and men) across the United States love this product.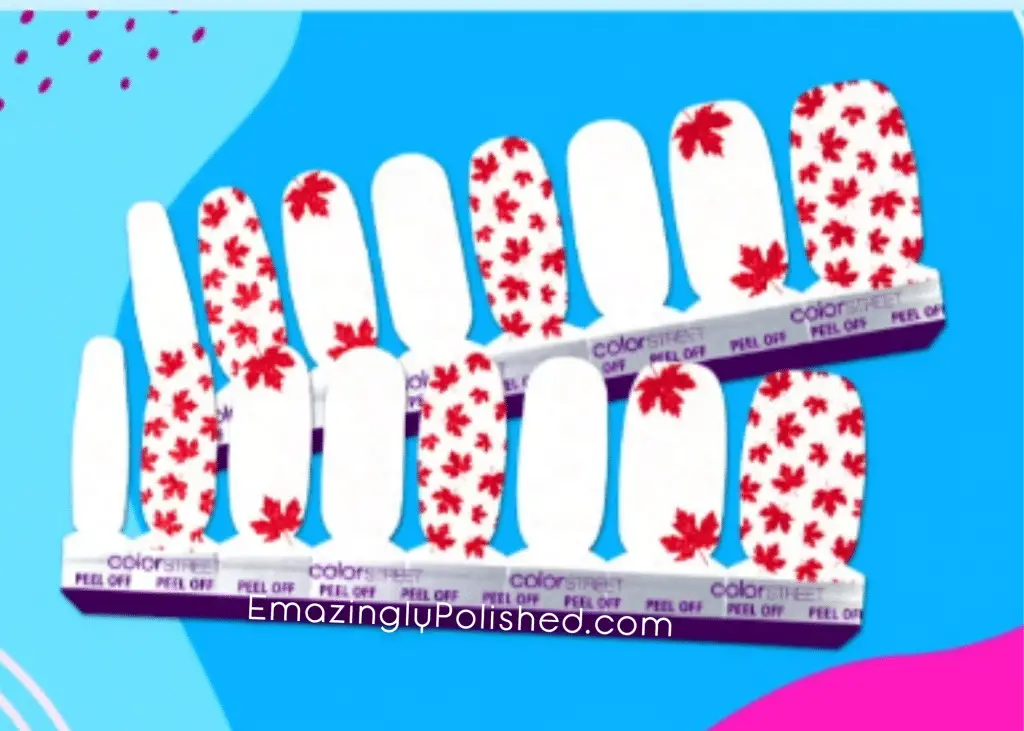 Color Street website changes
We will also be changing the look of the website for the Color Street Canada launch. There will be an option to change the flag location and when clicking on that it will give the option for English and French as well as show all prices in CAD. There will be no question as to exactly the price or language barriers.
Make sure to join my email list to keep up to date on all this Color Street Canada launch! As soon as I know something new, you'll know too!
[cp_popup display="inline" style_id="2605″ step_id = "1"][/cp_popup]
Here is the FAQ directly from Color Street!
When will we launch in Canada?
Color Street will launch in Canada on Monday, August 9. More details about the timing will be shared closer to the launch date.
Will Color Street be available in all Canadian provinces?
Yes, we have fulfilled all requirements to be eligible to sell in all Canadian provinces.
When can Canadian customers and Stylists begin placing orders.
Canadian customers and Stylists will be able to place orders starting on Monday, August 9 as soon as we launch.
Can US Stylists sell to Canadian customers and vice versa?
Yes, the website will allow Stylists from both the US and Canada to sell to customers in both countries.
Will there be a difference in the product catalog for Canada?
No, the same catalog will be used for both the US and Canada. Beginning with the Fall/Winter 2021 Catalog, prices will be listed in both US dollars and Canadian dollars.
What is the product pricing in Canadian dollars?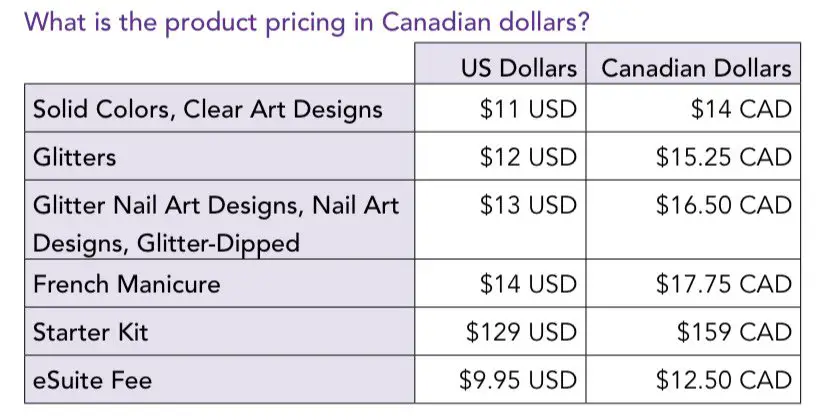 Will the B3G1 deal be offered in Canada?
Yes, the Buy 3, Get 1 Free special for solids, glitters, and designs will be the same in both countries. The Buy 1, Get 1 French Manicure special will also be the same in both countries.
Will Canadian orders ship from a Canada-based warehouse?
No. Orders will ship from our New Jersey, USA location.
How much will it cost to ship to Canada?
We will share more details about shipping costs closer to the launch date. The pricing structure will be the same as the US: a flat rate for standard shipping for nail strip orders and weight-based tiers for business supply orders and expedited shipping.
What are the shipping times that we should pass on to Canadian customers?
Orders will ship daily as is consistent in the US. At this time, we don't have the exact times it takes to ship to all locations in Canada, but we would expect that our shipping times to the major provinces will be consistent with shipping times in the US, so long as there are no customs delays. Extended shipping times may be experienced for outlying provinces.
How will the Host Rewards Program work?
Non-Stylist incentives, such as the Host Rewards Program, are based on retail sales – so each country will have different values to reach. The Nail Bar sales requirements will be determined based on the Host's location.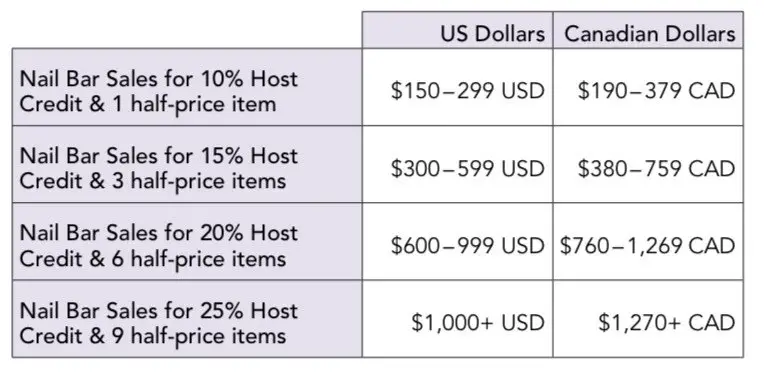 I hope this helps answer some of the bigger questions about the Color Street Canada launch! Please ask any further questions below in the comments and I will update this page as I learn new information!