Updated 2/9/21
Disclaimer: I am an Independent Color Street Stylist. Any views, tips, suggestions, or opinions represented in this blog are personal and belong solely to myself and do not necessarily represent the Color Street company.
Are you Irish by blood or just like to pretend? I am not Irish myself, but there is something about shamrocks and drinking with friends that makes me happy. Add St. Patrick's Day nail polish and now we're Irish with Color Street!
Color Street: The only nail polish you can use while drunk.
Launched only 5 days ago, some of the Color Street St. Patrick's Day nail polish shades have already started going out of stock! New this year are a couple petite sizes as well as LOTS OF RAINBOWS TO GO AROUND! If you don't know me yet, rainbows are literally my thing (including my branding)! They have subtle rainbows as well as bold rainbows!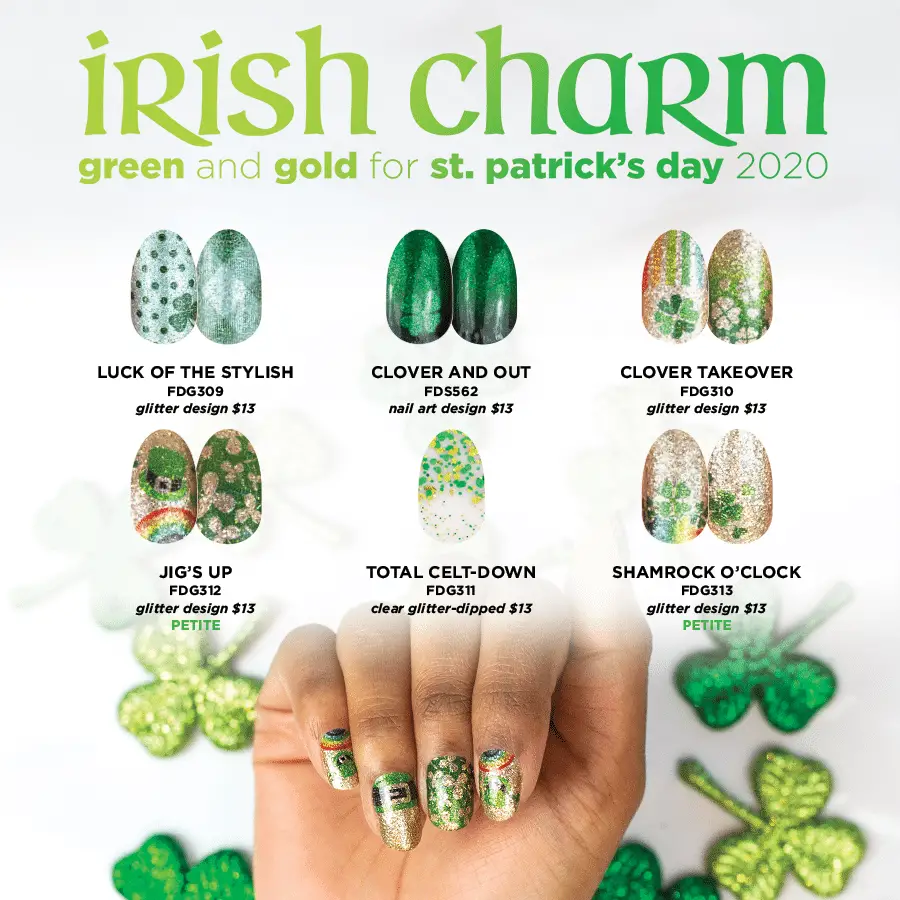 Oh, and if you were around for Valentine's day last year (2018) you'll remember the massive explosion of Cannes-fetti when it was released. Well, now St. Patrick's Day has it's own version of it called Total Celt-down! It's all the green and gold glitter than you've ever wanted…to put on top of everything to be extra Irish with Color Street! Check out the graphic below showing you what it could look like on top of our current list of solid colors for an example.
Another exciting part of this release is for all you mint lovers! If you remember Mint to Be, it was the most perfect Tiffany Blue glitter you'd ever set eyes on. Excitingly enough, Luck of the Stylish is a very similar color if not a perfect match! It is not a solid glitter and does have some St. Patrick's Day elements (shamrocks and plaid), but it is definitely not crazy!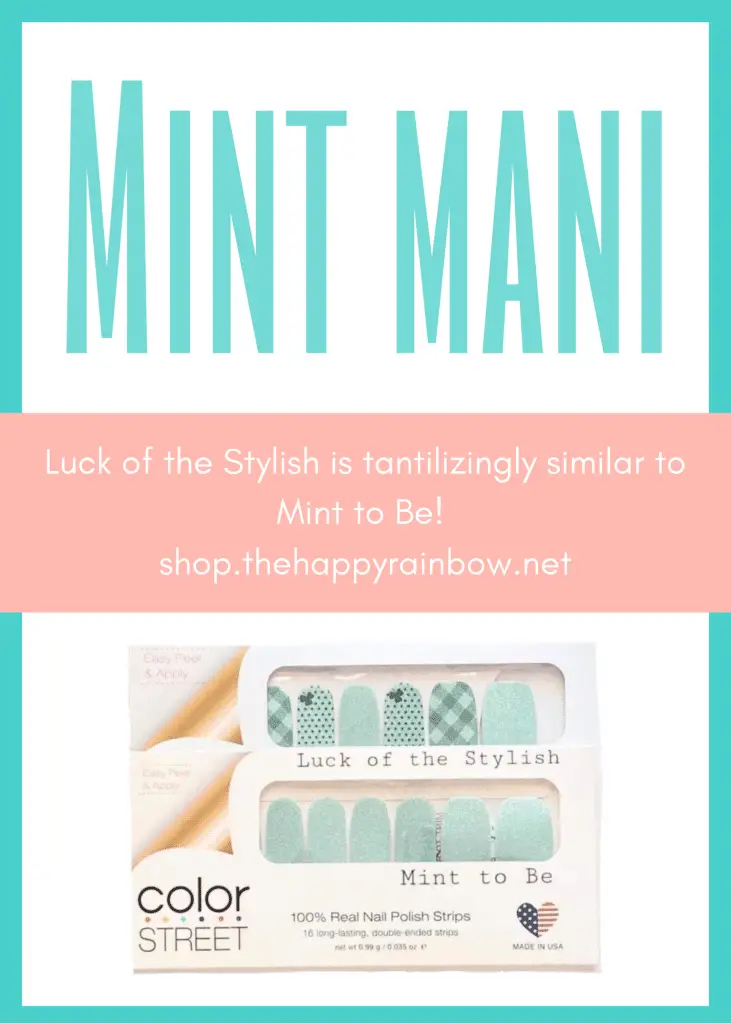 Not looking to be Irish with Color Street and want to see what else there is? You can shop all available designs at shop.thehappyrainbow.net
St. Patrick's Day is Tuesday, March 17, 2020. If you want to make sure you have the designs that you want for your events, make sure to place your order by Tuesday, March 3, 2020.
Looking for a reason to switch to dry nail polish instead of traditional liquid polish that takes hours and hours to dry? If the simple fact that you won't ever have to wait for nails to dry doesn't do it for you, read my article here for more reasons!
Emily
Independent Color Street Stylist
www.thehappyrainbow.net
Beginner's Guide to Color Street
Why you should be using nail polish strips
Color Street and COVID-19
Tips to get the best nailfie