Halloween is quickly approaching and now is the time to decide what 2021 Color Street Halloween inspiration you're going to use to create your own manicure. Some of the really intricate designs will take time and multiple colors. Now is the time to order what Color Street colors you'll need and plan a day to do them.
This post contains affiliate links for products that I personally use or believe you will love based on quality. If you click on a link and make a purchase I may receive a small commission (at no additional cost to you). This helps support and enable me to continue to make emazing content for you!
Here's some great 2021 Color Street Halloween Inspiration to start with!
Ghost/Skeleton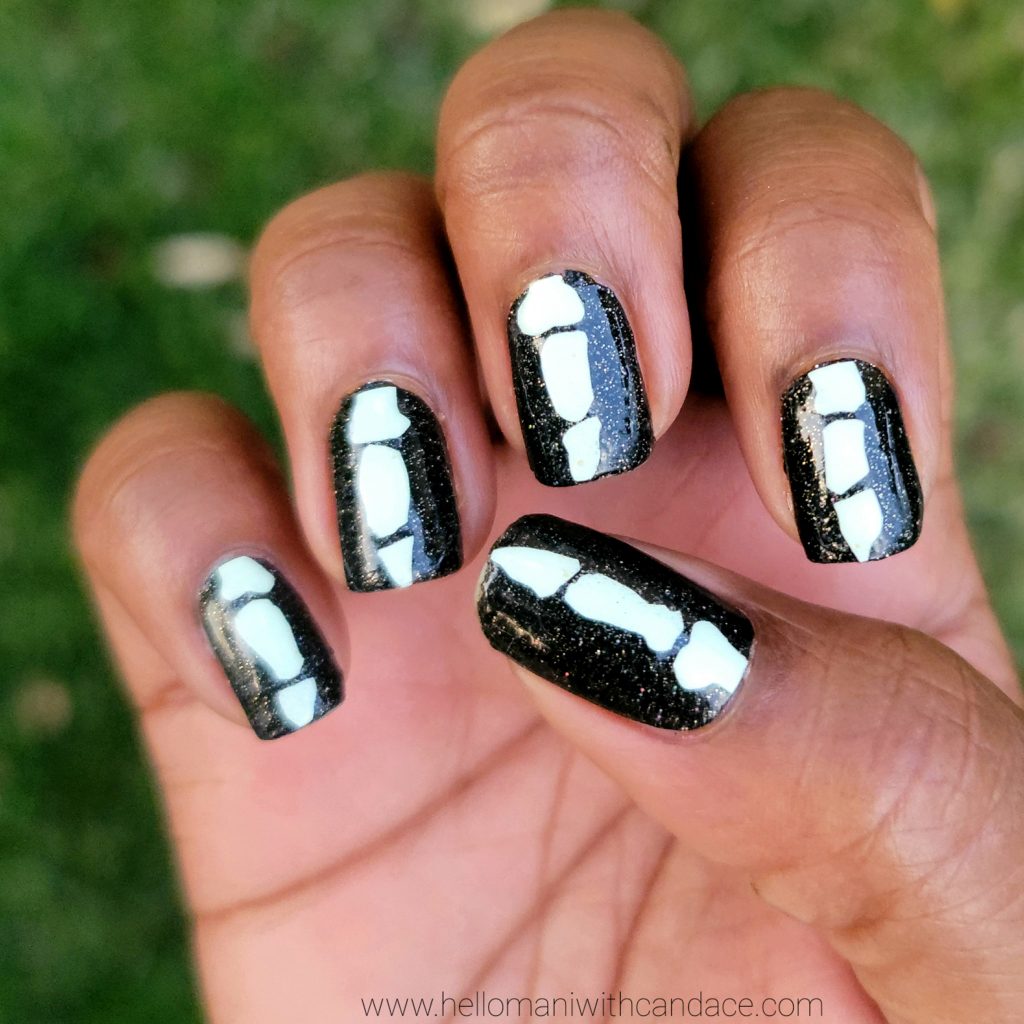 The photo below is one of my most favorite unique designs! Using pieces of Glow Getter to make glow in the dark bones on a glittery black background. Don't have any Glow Getter? Use Swiss and Tell for that pristine white bone color. Don't forget to cover everything with a good top coat or Clear As Day to keep the smaller pieces from lifting up.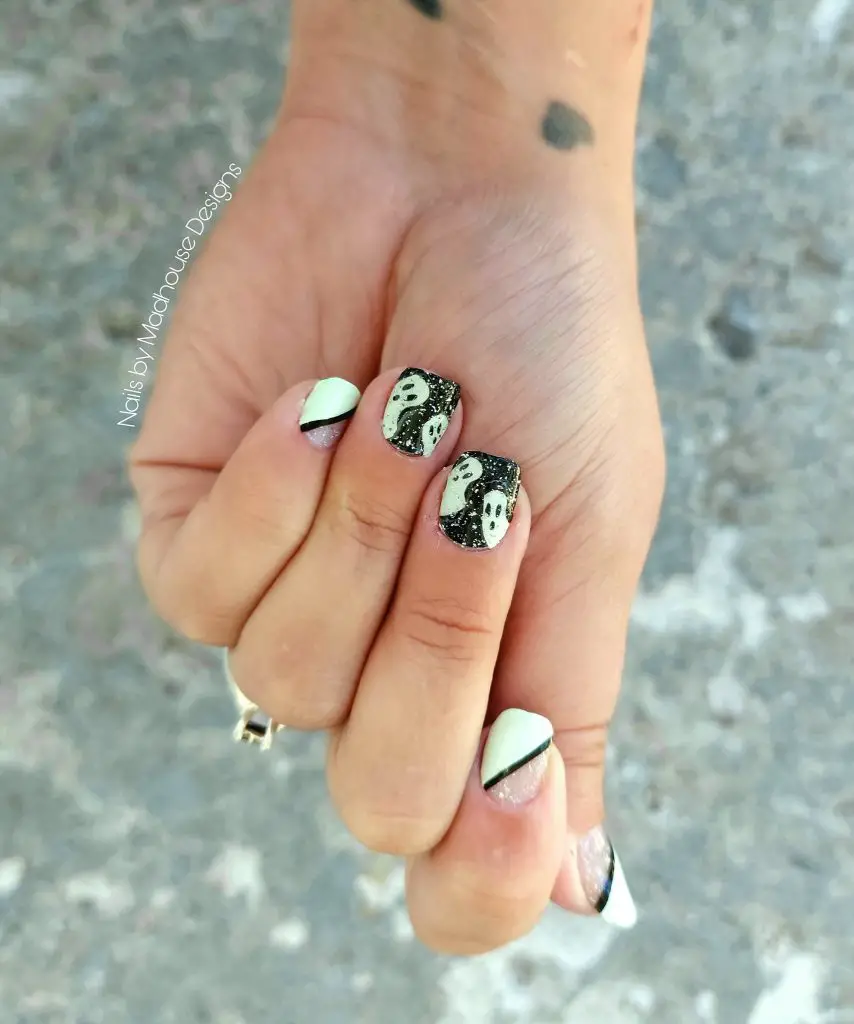 Love ghosts, but don't love the busy design of Fab-boo-lous? Simply cut out the ghost pieces and use them like nail decals! I love this design because it's simple and still glow in the dark! Not to mention this 2021 Color Street Halloween inspiration adds some glitter where there was none previously.
Pumpkin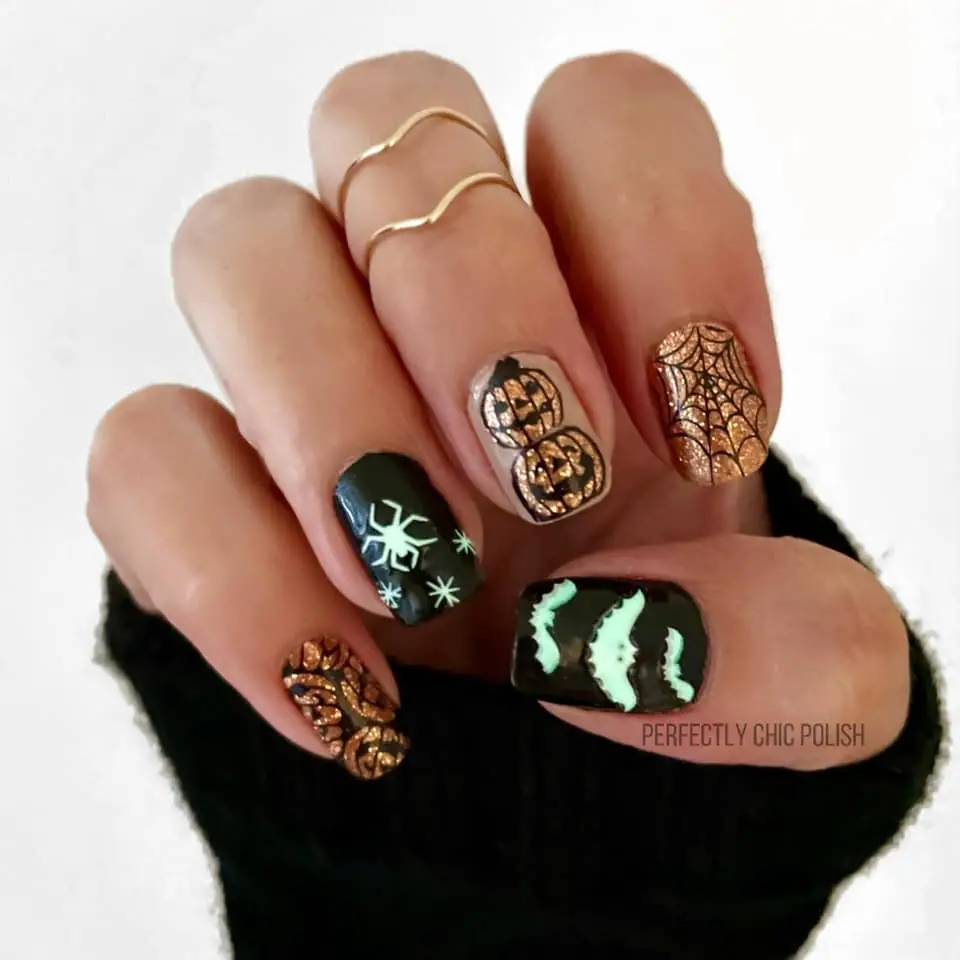 This nailfie uniquely utilizes the pumpkins and spiders from two different Color Street sets to get a complete Halloween design. My favorite nail is the one with Giza Sands as a base with cut out pumpkins from Jack of All Trades. You can find similar Halloween nail art decals like the one used on Amazon.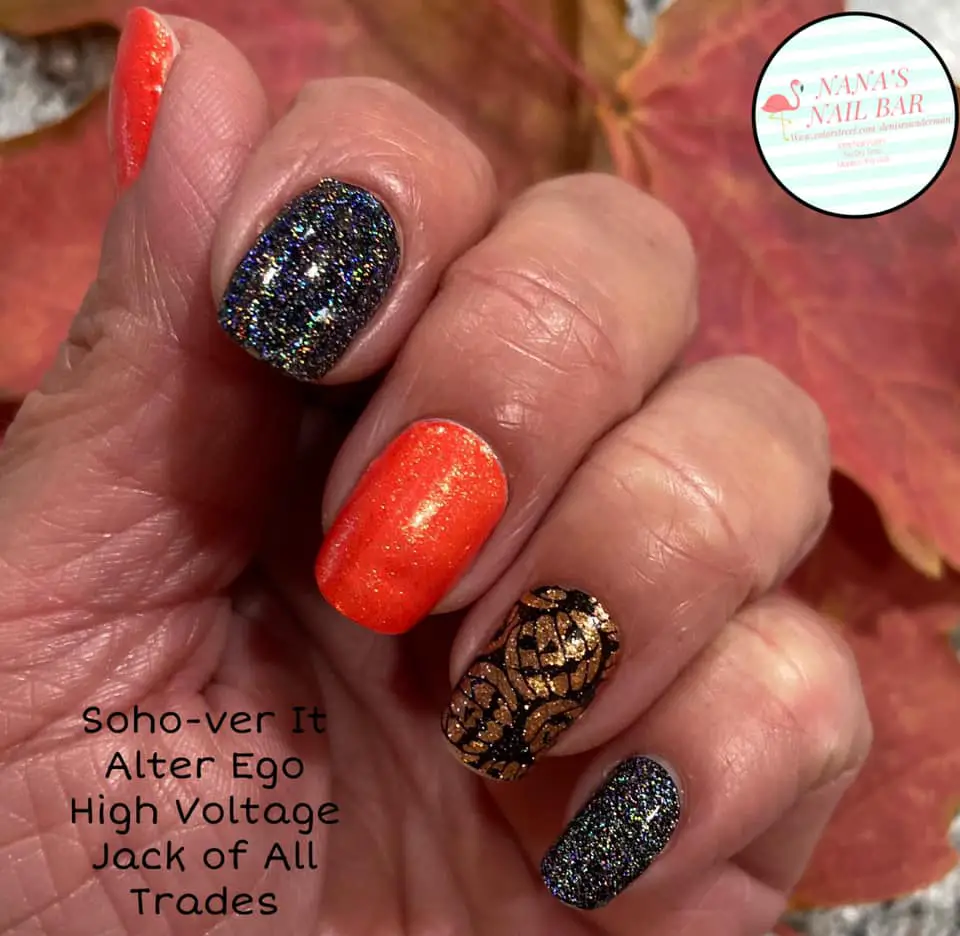 I love this pumpkin 2021 Color Street Halloween inspiration because it's not just all pumpkins. It uses some more glitter as well as a solid orange.
Movies/Classic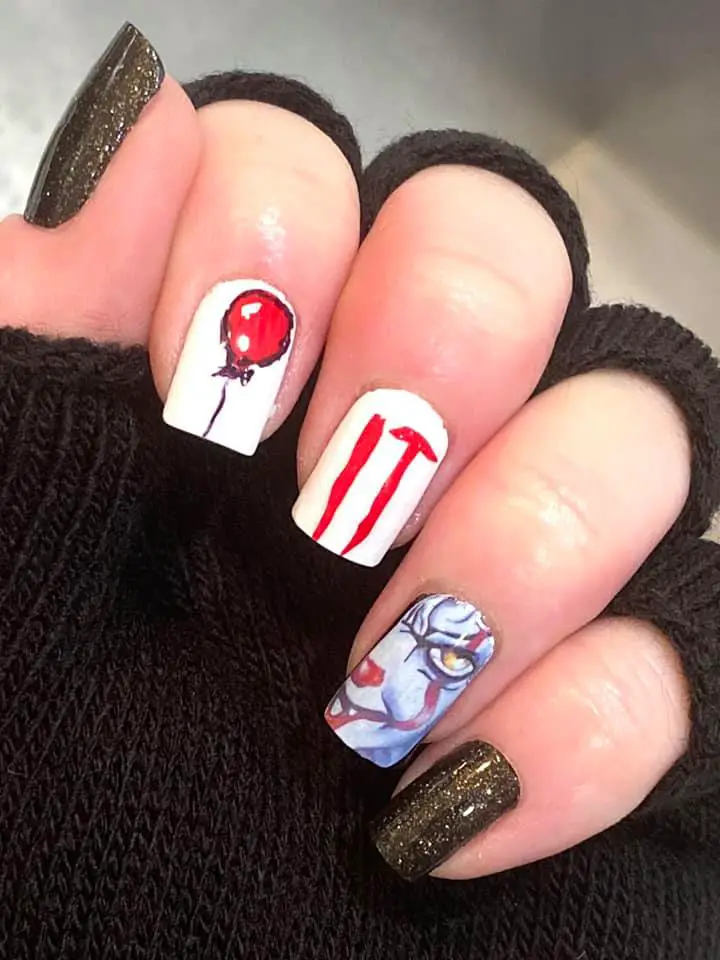 If IT is one of your favorite Halloween movies you should definitely use this IT nailfie for your 2021 Color Street Halloween inspiration! The red balloon was made with Baton Rougey using a balloon shaped hole punch. Then a black sharpie was used for the outline and string. A Pennywise waterslide nail art decal was used for his face.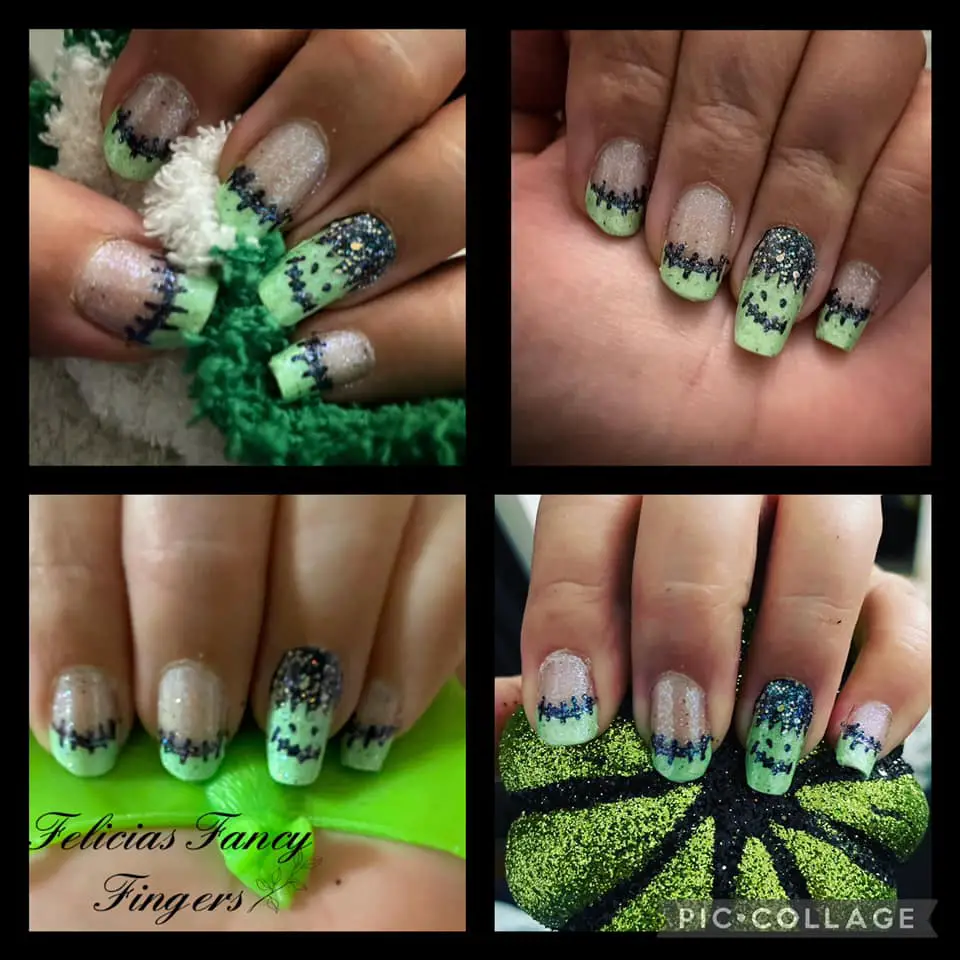 For an extremely unique and fun design, why not go with Frankenstein? This is a fun take on the French Tip as well as having a entire nail dedicated to his face. As a tip, when using sharpie/permanent marker to write on Color Street use Clear As Day to seal it all in. Liquid nail polish top coats can easily smear the lines ruining all your hard work.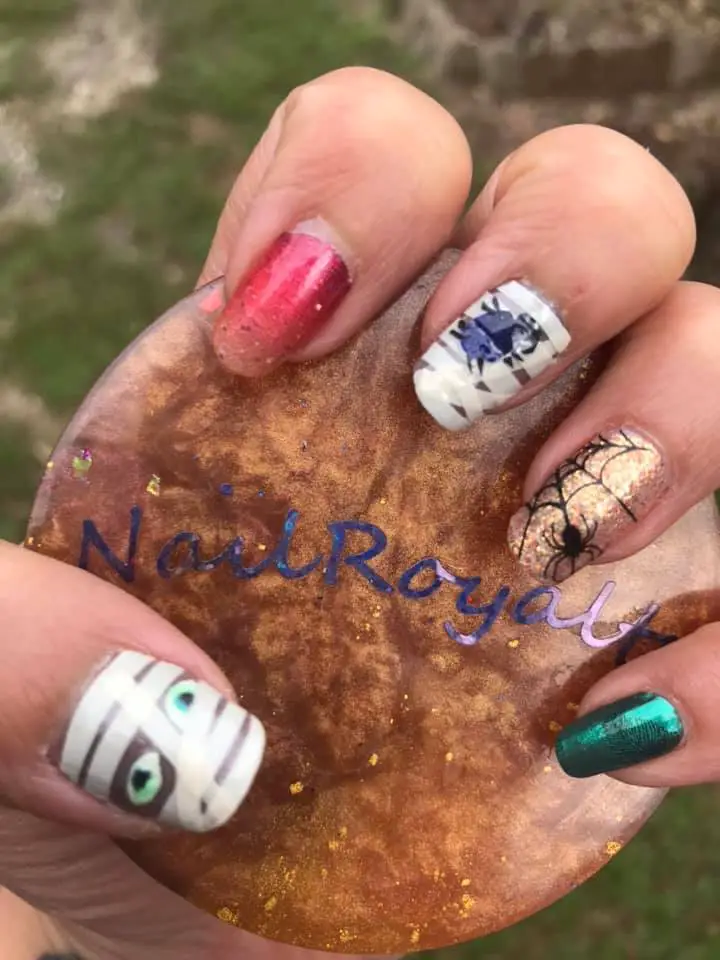 This design is based on the movie The Mummy! It includes spiders, scarabs, and even a mummy too! The nice thing about Color Street nail polish strips is that they work perfectly to look like mummy wrapping/bandages as you can see the layers beneath. The bandages were made with the solid strips from Show and Shell.
Spiders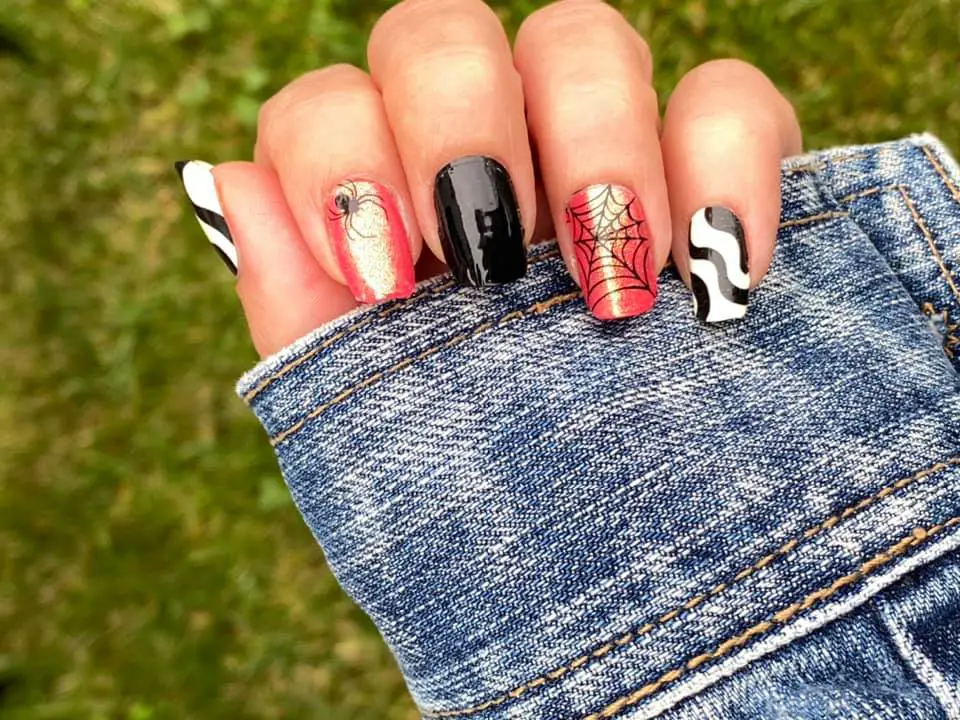 This is another one of my favorite designs I've come across. This one utilizes Feeling Fab-boo-lous, but not any of the ghost strips. Heat Wave Stylist exclusive was used for the orange, but you could easily recreate that color with High Voltage and Alter Ego!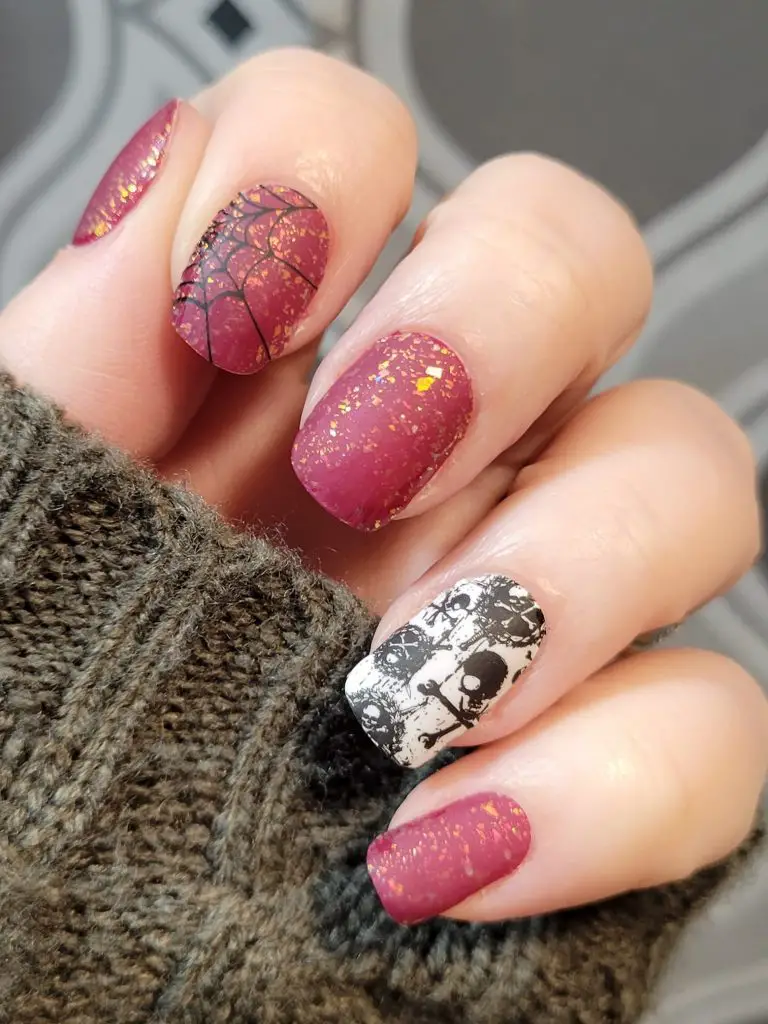 I'm honestly surprised I haven't seen more 2021 Color Street Halloween inspiration using Fired Up from the new Prism FX strips. This really gives some bloody vibes while still sparkling. This particular design used a matte top coat over everything to give it a muted look if you don't want so much shine.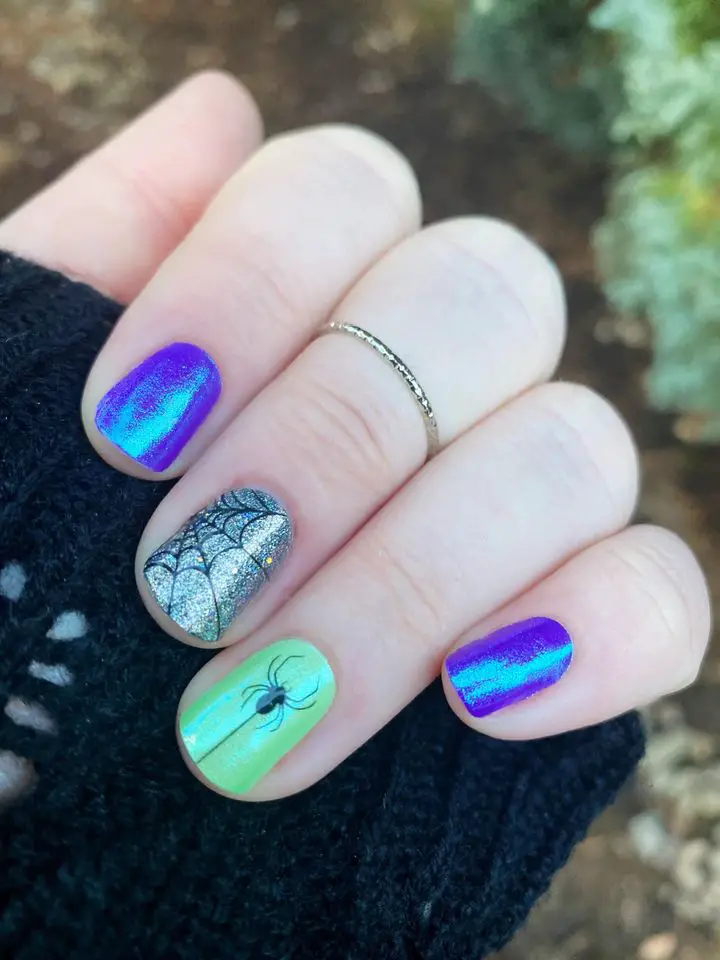 This design is definitely not your typical color scheme for Halloween, but I think it would be great inspiration for non traditional Halloween lovers. Shape Shifter is over Supercharged and Kilowatt to give it that shimmer look.
Cat Eyes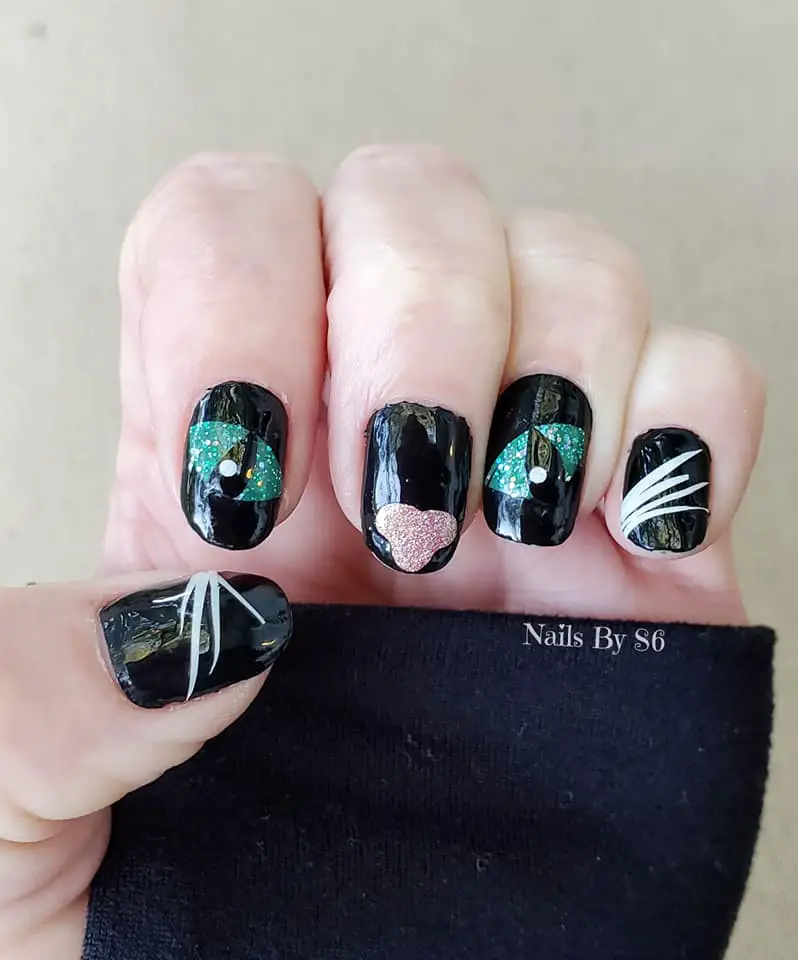 As a crazy cat lady, I LOVE this nailfie! This stylist captured the look purrfectly! The whiskers were made with the solid strips from Funny Bunny, but Swiss and Tell would work great as well.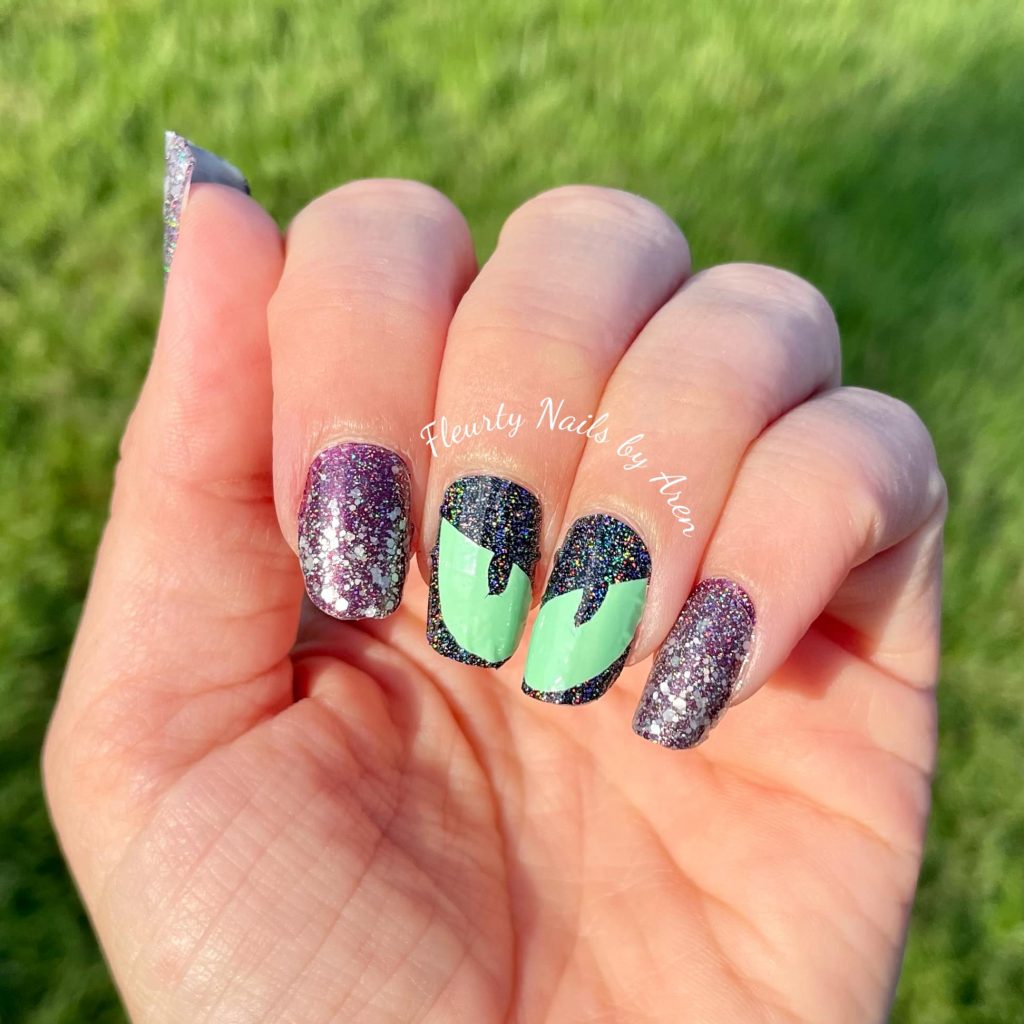 Here is another take on cat eyes for your 2021 Color Street Halloween inspiration. It's not as intricate as the last one, but if you're short on time this design would be quicker and easier to recreate.
Bloody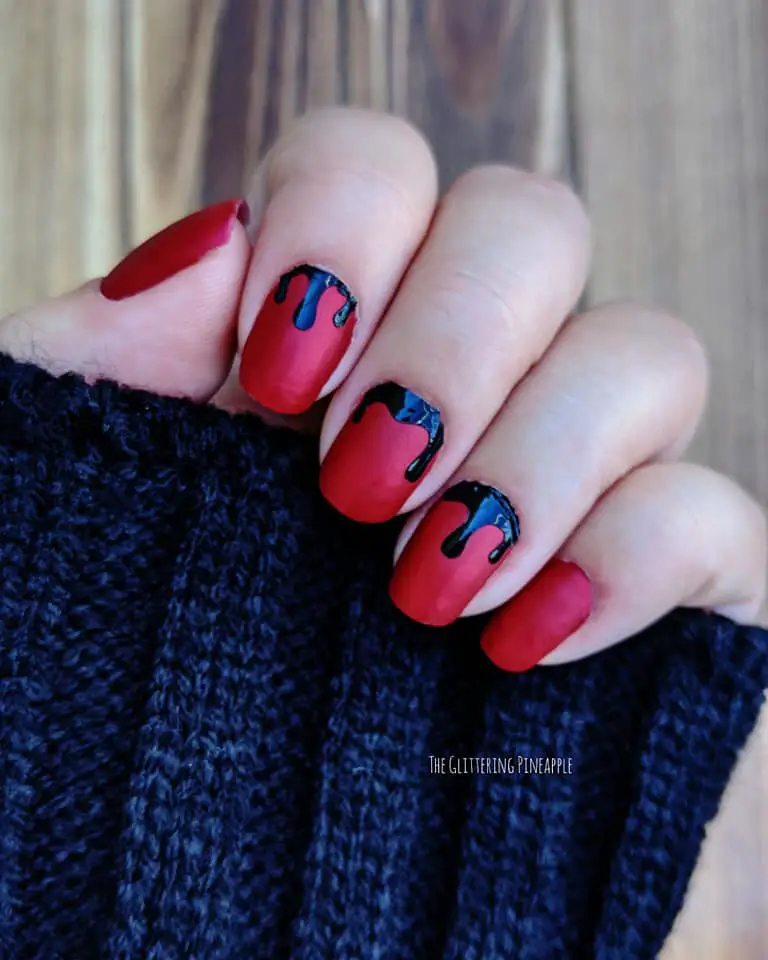 This nailfie is the perfect bloody inspiration for Halloween. Bad Blood has a natural shimmer/shine to it, but to get this exact look you'll need to apply a liquid matte top coat prior to adding the Midnight in Manhattan ooze.
Hopefully you've found some great inspiration to get you thinking about your Halloween manicure this year. Make sure to keep checking back as I add more and more to the list!
Don't forget to check out my other inspiration posts!
20+ She's A Trooper nailfies
Ultimate List of Deep Diving nailfies
Emily